We wanted to let you know that TechSoup will soon be unable to provide the traditional "desktop" versions of Intuit QuickBooks to our members.
This change affects the following desktop versions of Intuit QuickBooks:
QuickBooks Premier Editions 2021, 1 User License
QuickBooks Premier Editions 2021, 3 User Licenses
QuickBooks for Mac 2022
TechSoup will continue to offer the following QuickBooks Online products to our members:
QuickBooks Online Plus, 1-Year Subscription, 5 Users
QuickBooks Online Advanced, 1-Year Subscription, 25 Users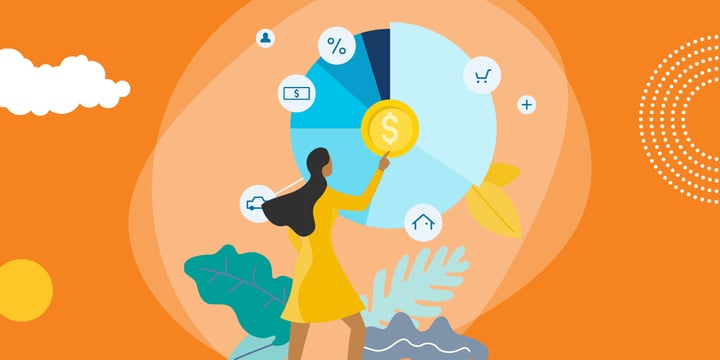 Why Is This Happening?
Early last year, Intuit made changes to the eligibility criteria for a perpetual QuickBooks desktop product, making only organizations that have previously accessed a desktop product through TechSoup eligible. At the time, we expected that we would be able to provide you with new versions of QuickBooks Premier Plus and QuickBooks for Mac toward the end of 2022.
However, due to internal changes at Intuit, we no longer expect Intuit to offer future versions of QuickBooks Premier Editions or QuickBooks for Mac through the Intuit for Nonprofits Program. Instead, Intuit is encouraging organizations to adopt QuickBooks Online products.
QuickBooks Online has many of the same core features as QuickBooks Premier Editions and QuickBooks for Mac, but it may not be suitable for everyone. If your organization prefers the desktop editions to QuickBooks Online, we encourage you to share your feedback directly with Intuit. You can also share feedback with us at reachus@techsoup.org.
Read on to learn how these new expectations may affect your organization.
Your Options Following the Program Changes
We expect Intuit to end support in 2024 for QuickBooks Premier 2021 and QuickBooks for Mac 2021. In other words, 2023 is the last year Intuit will provide support for these products.
If you acquired an affected Intuit QuickBooks product from TechSoup, you have some options.
If you are currently using QuickBooks Premier 2021, consider moving to QuickBooks Online or to alternative products.
Organizations can request QuickBooks Online Plus or QuickBooks Online Advanced subscriptions through TechSoup. Admin fees start at $75 for a one-year subscription.
If you are currently using QuickBooks for Mac 2021, and you meet our eligibility requirements, you can



Take advantage of QuickBooks for Mac 2022 through TechSoup. Note that if you choose this option, you will still have to transition to a different solution in May 2025 when support for that product ends.
Consider moving to QuickBooks Online through TechSoup.
Choose an alternative product.
QuickBooks Online
QuickBooks Online allows organizations to access their files from anywhere with an Internet connection, on PCs, Macs, mobile devices, and tablets. The desktop and online versions are very similar: Each includes budget tracking, categorizing and tagging transactions, and reporting.
Unlike desktop licenses, QuickBooks Online does not require upgrades or updates every few years. Additionally, there are more integrations available with QuickBooks Online, including business and finance tools such as for invoice and bill payment. For many nonprofits, QuickBooks Online is a great solution that incorporates most of the features of the desktop version, with the flexibility of a cloud-based platform.
Differences Between QuickBooks Online and Desktop
There are a few feature gaps between QuickBooks desktop and QuickBooks Online. If you rely heavily on the following features in the desktop version, you may want to consider exploring other options for your accounting needs. Scroll to the end of this post for some possible alternatives.
Some TechSoup members have mentioned issues with creating custom reports to manage and track grants, special projects, and restricted funds.
Some members have mentioned challenges with donor tax substantiation. You will need an outside app to create donor thank-you letters.
For those currently running payroll in QuickBooks, QuickBooks Payroll Online does not allow for payroll amounts to be split between classes (used for program tracking) or to be split between customers or projects (used for grant tracking).
QuickBooks Online Subscription Management
Through Intuit's support, TechSoup currently offers two QuickBooks Online products, QuickBooks Online Plus for up to 5 users and QuickBooks Online Advanced for up to 25 users. TechSoup's offerings do not include Payroll; this is an add-on that organizations can access directly with Intuit. These subscription products have a recurring annual admin fee to TechSoup, and you must have your payment information on file to auto-renew your subscription. Failure to renew can result in loss of access to the product, which may be disabled, or the subscription may be converted to retail rates.
TechSoup will send renewal notification email reminders to your organization email address 30, 15, and 5 days before your subscription renewal date. Please always make sure the email address for your organization is up to date on your account with TechSoup. Your nonprofit's representatives can navigate to their TechSoup account to locate their organization's details and confirm or update where these renewal notification emails are sent. TechSoup administrators can expect renewal requests to appear in their organization's request history 30 days before their subscription renewal date, and they can add and edit payment and cancel upcoming subscription renewals during this 30-day window.
Migration Support
Please note that our QuickBooks Online offer provides organizations access to a new subscription. This means that organizations now using a desktop product or an existing retail QuickBooks Online subscription must transfer their file to this new subscription.
To get started with learning how to transfer your data, take a look at our Intuit QuickBooks Online FAQ page, under "How do I import data from a QuickBooks desktop edition into QuickBooks Online?" If you need extra support to migrate your data to a new subscription, consider accessing TechSoup's Data Migration Support Services.
Alternative Accounting Products
We recognize that organizations may be looking for alternatives to QuickBooks Online that better suit their needs. Though we currently do not have another accounting software offer on our website, people in the TechSoup Community Forums are sharing their favorite accounting tools. Head to the forums to check out the tools people have recommended and share your own.
Making Informed Accounting Decisions
We realize that these changes may be confusing and stressful for nonprofits that rely on Intuit desktop products. If you have questions or need advice on the best way for your organization to proceed, feel free to contact our team at reachus@techsoup.org. You can also use this email address to provide feedback on the changes, but we also encourage you to reach out to Intuit directly.
QuickBooks Online is a flexible accounting tool that is a brilliant solution for many nonprofit organizations. Find out more or get in contact with our team to decide whether it's the right fit for you. And consider using TechSoup's Migration Services to help you move from the desktop to the online version.
We expect to update this content as we learn more and make any relevant changes to the program. You can return to this post or reach out to reachus@techsoup.org.
Top photo: Shutterstock