As the pandemic pushes on, libraries are further turning to using social media in an unprecedented manner to attract new members and virtually provide services to their community online. Today we are going to share the latest actionable tips, tricks, and trends to propel your library's social media to the next level.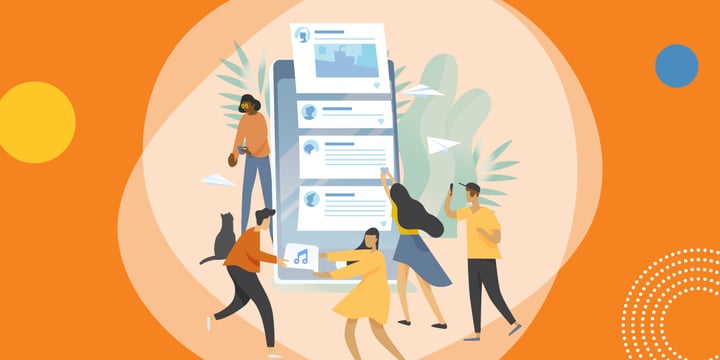 1. Instagram Reels
Instagram just unveiled Instagram Reels, a rival to TikTok and a new way to create short, entertaining, informative, and engaging videos in just 15 seconds. They can be synced with stickers, music, audio effects, or filters, and you can share them with your library's members and each other.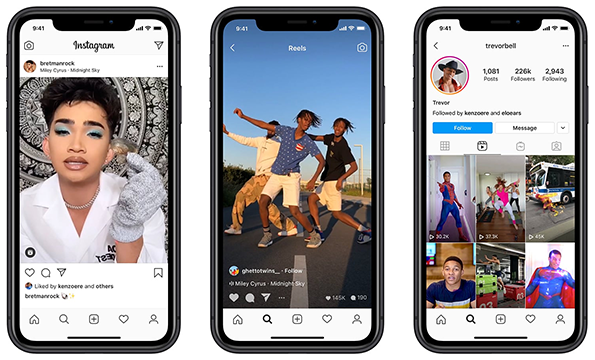 A great way for libraries to start on Instagram Reels is creating educational content, such as book reviews, library tours, how-to videos, and library resources overviews.
Instagram Reels is soaring in popularity among students and families alike and will prove to be an effective channel to create compelling content, engage your members, and increase your reach on Instagram within your community.
2. YouTube Educational Channels
Every day, over a billion learning-related videos are viewed on YouTube. Younger generations like Gen Z and millennials are almost entirely on YouTube. But it's estimated that 50 percent of the older generations are also on the platform. Google released a stat that 68 percent of people use YouTube to answer questions — and that's where your library fits in.
To leverage this trend, libraries can create their own YouTube educational channel for their members and audiences worldwide. Here's a nice tutorial to get you started.
3. Facebook Stories
Did you know that the average time on Facebook is 58.5 minutes every day? With the right content, your library has plenty of opportunities to get in front of people's eyes, and Facebook Stories is leading the way. Facebook Stories is effectively another news feed, but one that relies on visual rather than written information. So now, rather than just posting to Facebook as you normally would, Stories lets you update your members about your library in a visually compelling way.
To get started on Stories, simply snap a picture or capture a short video of what you wish to update your audience with on your phone and post it as a Facebook Story. For the following 24 hours, people get to see what your library has going on in the moment. That limited time frame creates a sense of fear of missing out (FOMO) and on all of your library's events, activities, and services.
Here is a link to a helpful article by Buffer, a free social media publishing and scheduling tool we recommend for small to midsize libraries.
4. Canva's Social Media Editor
Our clients love Canva, a free online drag-and-drop graphics design tool, app, and website. Canva will enable your library to make designer-quality images without needing to be a graphic design artist. Canva features some impressive options, which are able to cover all aspects of your library's marketing efforts on social media. If you're looking for a preformatted post for Facebook, Twitter, or Instagram it's there ready to go with lots of templates for both posts, reels, and stories.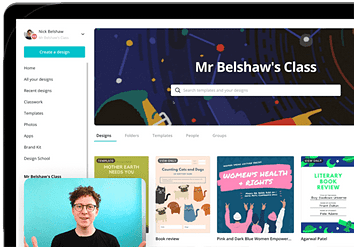 Looking for a new banner backdrop for your library's social media channel? What about an educational infographic? Canva has you covered. There is a vast array of preformatted options available with many more templates for each option. The least you'll need to do is change the text and you're ready to go. Plus it's super fun and can be used by all of your staff and members to contribute high-quality, creative, and artistic posts.
5. HubSpot Social Media Automation
If you are a social media enthusiast or want a sneak peek at what the pros use at large educational institutions and libraries, then HubSpot is for you. HubSpot's social media tools enable you to publish across all your social networks in the same place you build your library campaigns, such as member drives, workshop enrollment campaigns, event marketing, and fundraising. Easily share your library's blog posts, landing pages, and other content with the same tool you use to build your marketing campaigns, all in one automated platform.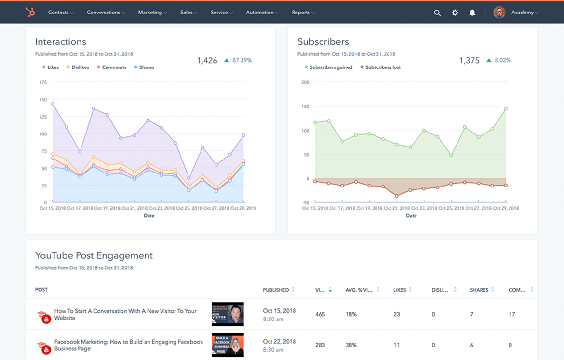 With HubSpot's social media platform, you can publish content directly to LinkedIn, Facebook, Instagram, and Twitter. You can even connect your library's social accounts to your blog and automatically share new content as it gets published. Schedule social media content for later, and get suggestions for the best times to post so you can get your content in front of your followers at exactly the right moment. If you published a post through HubSpot, reply to any library member comments directly within HubSpot to Increase your engagement and your social visibility across all the platforms we discussed today.
Get Started
TechSoup offers discounted social media Marketing Services for Libraries. Contact us for a consult today.
About the Author
Joseph DiGiovanni is the co-founder of Tapp Networks, LLC. Tapp is a mission-driven digital innovation agency that serves nonprofits worldwide seeking to accelerate their social impact through the latest advances in marketing technology.
Additional Resources