Many things have changed in the last year for nonprofits. Many of us have had to pivot our operations entirely online, but with that comes new concerns. How can you keep your team connected remotely while also protecting your organization from any cyberthreats? How can you ensure a secure online environment for your community of donors, partners, and volunteers?
TechSoup is here to help.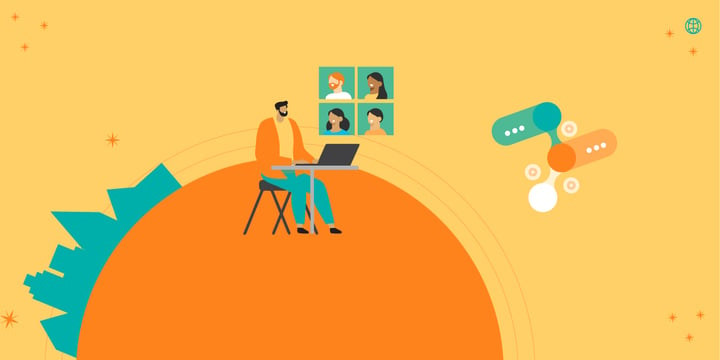 We help nonprofits get the tools they need, along with the training that comes with it. We also offer a variety of online security solutions for nonprofits and libraries to make sure they're hosting the safest online environment.
Here are our top products to create a safer online environment for your nonprofit.
Avast Business
Nonprofits looking to enhance their online security can receive Avast CloudCare Managed Solutions for Businesses through TechSoup. Avast's CloudCare products protect your organization against malware and other cyberthreats — whether they originate from inside or outside the network — through easy-to-implement, managed solutions. Among our most popular Avast products is the CloudCare Managed Antivirus product, a cloud-based service that protects networked laptops, desktops, and servers against online threats.
Another Avast Business product offered through TechSoup is CloudCare Patch Management, used to fix and prevent vulnerabilities and security gaps in Windows operating systems and other application software.
CloudCare Secure Web Gateway is an ideal solution for organizations looking to enforce web policies on their network and restrict and manage access to content and sites, especially known malicious websites and downloads. CloudCare Secure Web Gateway is a cloud-based DNS service that blocks access to dangerous websites and files to prevent network attacks or data theft.
Lastly, Avast's CloudCare Content Filtering provides a cloud-based regulation service that blocks access to websites that threaten security and productivity.
Learn more about Avast Business for Nonprofits.
NortonLifeLock
Another popular cybersecurity offering through TechSoup is NortonLifeLock, providing antivirus and security software to enhance the security and performance of devices that are not part of managed networks. Through TechSoup, nonprofits and libraries can obtain Norton Small Business one-year subscriptions for 5 devices, 10 devices, or 20 devices, for a low admin fee. With this subscription, your organization can be protected from cyberthreats as well as save system administration costs by keeping your computers running smoothly.
Organizations can also get Norton Security Deluxe 1-Year Subscription, providing tools for tuning up your system, as well as the necessary software to protect your computers, tablets, and smartphones against the latest online threats.
Browse our whole collection of NortonLifeLock offerings today.
Microsoft Defender for Windows 10
TechSoup partners with Microsoft to provide a variety of office productivity software, Windows operating systems, server software, and discounts on cloud subscriptions for nonprofits. For a list of our top Microsoft products for nonprofits, check out our recent blog post.
When running Windows 10 Enterprise, nonprofits are able to use a cloud-integrated platform to deploy and enhance their device security. They have access to such features as Windows Defender Advanced Threat Protection, BitLocker and BitLocker to Go (for local drive encryption), Defender Antivirus, and Defender Application Control. When used together, Defender for Windows 10 helps secure your endpoints against cyberthreats, detect advanced attacks, and prevent data breaches.
Learn more about obtaining Windows 10 Enterprise from TechSoup.
And if you need help with upgrading your current OS (which can be complicated with Windows 10), TechSoup offers a Windows OS Upgrade Support service to get it done right.
Okta
Okta helps organizations use technology in a safer environment, securely connecting the technology needed for employee, partner, donor, and volunteer communication. Okta offers nonprofits 50 free licenses for all Workforce Identity products and provides deep discounts for additional users and External Identity products. Additionally, nonprofits are eligible to receive 50 percent off public training courses and complimentary passes to Oktane, Okta's annual customer conference.
Learn more on how Okta can help secure your nonprofit.
Bitdefender
Bitdefender offers antivirus and security software to nonprofits to enhance security on Windows and Mac computers and mobile devices. Organizations using Windows PCs can obtain a 1-year subscription to protection against viruses, spyware, spam, phishing and other security risks, for 1 device, 3 devices, and 5 devices. For those using Macs, you can also obtain a 1-year subscription to protection for either 1 device or 3 devices. Users of Android smartphones and tablets can get protection for their devices by requesting Bitdefender's Mobile Security for Android.
Bitdefender GravityZone Business Security is web-based endpoint security software that protects networked laptops, desktops, servers, and virtual machines from viruses, worms, Trojan horses, spyware, adware, rootkits, exploits, ransomware, and other threats. The solution comes with a centralized management console that can be either hosted in Bitdefender's cloud or deployed on-premises and works on Windows, Mac, and Linux. TechSoup members can get a 1-year subscription for 10 devices, 25 devices, or 50 devices.
Learn more about the Bitdefender products offered through TechSoup.
KnowBe4
Members can receive a discount on a year of managed access to the KnowBe4 Cyber Security and Compliance Training. KnowBe4 is a staff training platform designed to help protect your organization against phishing and ransomware attacks. When requesting this through TechSoup, members get expert setup and support to deploy the training, along with access to discounted rates for KnowBe4 user licenses at the Diamond level.
Check out KnowBe4 Cyber Security and Compliance Training today.
Veritas
Veritas offers enterprise backup and recovery products to help multiple networked computers protect against potential data loss. Veritas Backup Exec 21 backup and recovery software is among the most popular products for large organizations. It's easy to use, with an intuitive interface and setup wizards to simplify installation, backup, recovery, media management, disaster preparation, cluster installation, and agent configuration. Capable on Windows, Mac, and Linux, it can also back up multiple servers at once, either as part of one backup definition or individually in separate definitions.
Learn more about the Veritas products offered through TechSoup.
Cisco Meraki Security Appliances
VPNs and remote desktop clients are advanced security measures that organizations with remote staff should seriously consider to ensure that access to data and systems happens behind the organization's firewall. These solutions also encrypt all data that is passed from your computer to the services you are connecting to, adding an additional layer of security.
TechSoup offers Cisco Meraki security appliances that let you set up these kinds of VPNs.
Security Training Courses
For a crash course in security, check out Basic Security on the Cloud for Nonprofit Staff 101. It covers foundational cybersecurity concepts to protect nonprofits. Learn best practices for digital identity management, document protection, sharing access, and database security.
For more in-depth training, the two-course Cybersecurity Bundle from TechSoup Courses will help you understand the five steps to protect your organization and be digitally resilient. You will learn practical approaches to make your organization safer and protect your ability to deliver social impact.
A Valuable Resource
TechSoup continues to be a valuable resource for nonprofits of all sizes across the globe. Whether your organization is looking to stay safer online, acquire tech, learn how to use tech, or be a part of a community to learn and grow in tech, our community can help. Learn more about the online security products offered through TechSoup.
Top photo: Shutterstock