For many nonprofits with small budgets, the pandemic tested the limits of what was possible with the resources they had. And still, creative people around the world found ingenious ways to use new tools and techniques to build capacity and continue serving their communities. Technology played a key role in these adaptations. Here we share the top 10 technology offers from TechSoup that we believe can specifically help nonprofits with small budgets of less than $100,000 a year.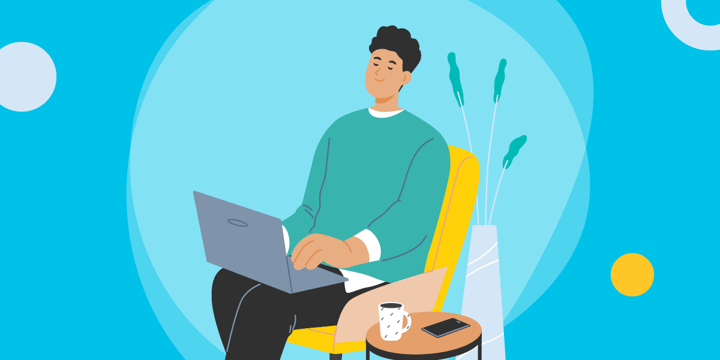 Microsoft Office Standard or Microsoft 365 Business Premium
Nonprofit cost is a one-time payment of $39 per license for Office Standard, or 10 free Microsoft 365 Business Premium licenses
Microsoft Office Standard on-premises might be perfect for a modest nonprofit that needs to use popular applications of PowerPoint, Excel, and Word. Microsoft 365 Business Premium provides the same downloadable applications of Office, with cloud applications such as Teams, OneDrive, Outlook, and great security features. You can pair this with our great online courses in the Microsoft Digital Skills Center.
Avast CloudCare Managed Antivirus
Nonprofit cost is a one-time payment of $8 per annual license
Avast Business products are the newest security offer on TechSoup, and with over 400 million users around the globe, they are a solid brand that nonprofits can trust. Their cloud-based antivirus protection is highly effective and extremely affordable.
QuickBooks
Nonprofit cost starts at $50 per license and cloud options are available
No matter how small your nonprofit, sound bookkeeping practices are essential. QuickBooks has been the top choice of TechSoup users for many years. And with good reason. If you need help with installation, check out this service from TechSoup.
DocuSign
Nonprofit cost is a one-time payment of $89 for DocuSign Standard
Remote work has made signature gathering … challenging. DocuSign to the rescue! Just send a link to the person you need a signature from and they can sign any electronic document with ease. E-signatures made using DocuSign are just as valid as those written in pen and paper.
Zoom
Nonprofit cost of $57 provides access to discounted rates
The free version of Zoom only allows for 40-minute meetings, but other Zoom plans remove that limit and include social media streaming, cloud-based recording of calls, and more attendees. Save 50 percent off the cost of Zoom Pro or Zoom Business licenses, as well as certain add-ons.
Adobe Acrobat Pro 2020
Nonprofit cost is a one-time payment of $55 per license
Every nonprofit needs a PDF management tool to edit and organize PDFs. If cloud-based solutions don't work for your situation, Acrobat Pro is a solid bet. On the other hand, TechSoup has lots of Adobe cloud-based products too.
Custom Website Consultation
Nonprofit cost is $49 per consultation
For small nonprofits, the struggle to make a website often overwhelms resources that should be focused on their mission. TechSoup offers website development services with custom pricing based on scope. Schedule a consultation to determine what website upgrades are in your budget.
Boost
Nonprofit cost is $79 per one-year subscription
For nonprofits that want to try some new things, Boost is a one-year TechSoup membership that provides even deeper discounts on a rotating set of tech products we think are worth exploring.
Hardware
Costs vary
It's no secret that the pandemic led to hardware shortages and inflated pricing. Still, TechSoup maintains strong hardware partnerships with Dell, Lenovo, HP, and a number of refurbishers. Also, our Mobile Beacon Internet hotspots have always been extremely popular for small nonprofits.
Windows Upgrade
Nonprofit cost is a one-time payment of $20
It's a fact. There are still some folks running Windows XP out there. There are a lot of reasons why that is not a great idea. But here's the solution: Upgrade to Windows 10. If you need help with installation, TechSoup has a great service that provides remote support to download and install a Windows operating system upgrade.
For many nonprofits with a fiscal year-end in June, now is the time to begin budgeting for final expenditures that could include some of the items on this list. We hope you found it helpful.
Additional Resources
Top photo: Shutterstock