User experience, or UX, is a term that refers to all aspects in which an individual interacts with your organization online. When it comes to your organization's website, UX describes the ease with which a user can navigate through your site, from both a content perspective and a technical standpoint. Good UX ensures that your organization's website will lead to increased engagement online and constituent loyalty and that it will drive donations and support through clear pathways and goals.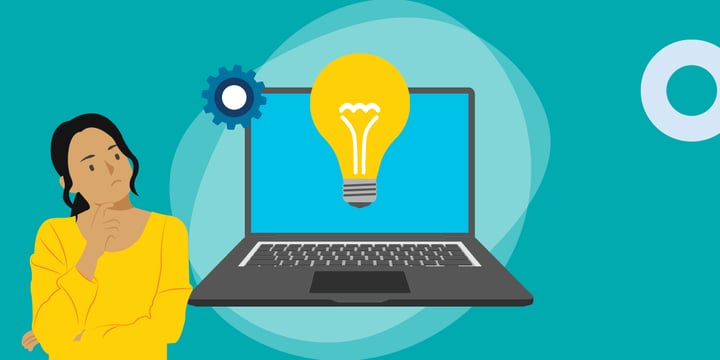 Here are some common mistakes nonprofits make and tips to avoid making them on your site.
Mistake #1: Omitting Clear Calls to Action
Regardless of the number of times a user has visited your website, they will need clear calls to action indicating what they should do next. Users who are learning about your organization for the first time may want to learn more by looking through the content of your site. They need clear calls to action to help lead them through the story of your organization in an intentional and structured manner.
Repeat visitors who are familiar with your organization are returning to the site for a specific reason. This group, too, relies on good UX through calls to action aimed at getting them to what they are looking for in as few clicks as possible.
How to Avoid Making This Mistake
In order to ensure that your website has a good call-to-action strategy, start out by creating a clear user journey for your end user and ensure that there is a clear call to action or conversion point at every step in that journey. Let's consider a supporter who you would like to make a donation. What information do they need to make a decision to donate?
A clear understanding of your organization's mission
A connection to your mission
An online donation form or clear instructions for how to give offline
All of these items are separate assets on your website (pages, forms, blog posts, etc.), but they should be connected in a way that flows naturally for the user. At no point should this potential donor be wondering "What should I do next?" or "How do I help?" Strategically placed and well-designed calls to action throughout the site allow you to gently guide the user to their ultimate destination.
Mistake #2: Prioritizing Search Engine Optimization
Search engines are bots that crawl your site for technical requirements. Your website visitors are humans who interact with and interpret your website in a completely different way. For instance, search engines prefer text over images and prioritize keyword usage over well-written or engaging content. For a real user, an interesting graphic or some emotionally charged content might make all of the difference in how they view the organization as a whole.
Driving traffic to your website from search engines is vital, but if the user is presented with a frustrating experience and leaves the site before converting, that traffic is wasted. Carefully weigh your options and always consider the user when implementing SEO-related changes.
How to Avoid Making This Mistake
Before making major changes to your site to comply with a search engine's algorithm, consider the effect that change will have on your users. If you're making a change that will improve your search engine ranking but will potentially challenge your users, you should always prioritize the user.
Mistake #3: Avoiding UX Best Practices in Favor of Design Trends
Just like fashion, website design trends come and go. In 2022, some of the most popular trends are one-page site designs and large typography. Although they may work well for some types of content, these trends are not universal and often don't align with user experience best practices.
You'll notice on many sites that common elements, such as a shopping cart or contact form, tend to look very standard. This isn't because the designers of those sites lack creativity; it's because that is what works best for the user. These elements have proven to be effective time and time again. Deviating from that style could potentially confuse or frustrate your users.
How to Avoid Making This Mistake
Do your research. Ahead of designing your site, take a look at other websites that have similar features. Note the commonalities between sites. When it comes to your site, rather than reinventing the wheel, stick to what users have seen before. If your users are comfortable with the elements on your site, they are more likely to have a smooth and positive experience.
Mistake #4: Ignoring Website Analytics Data
Your website analytics are crucial when it comes to evaluating your visitors' experience. No matter how much market research or analysis you included in the development or design process, nothing tells the truth as much as the analytics data. Your website analytics can show you
Insights into your audience based on the number of visits and page views
How many visitors are new and how many are returning
What pages are causing users to exit your website
How frequently individual pages are visited and for how long per visit
How to Avoid Making This Mistake
Be sure that you have a tool such as Google Analytics installed on your website to track these metrics. To ensure an optimal user experience, you should continuously follow a pattern of observing user engagement through your website analytics and optimizing the site based on that data.
Creating a Better User Experience
There are many factors that contribute to the experience a user has when visiting your website. You've probably noticed many of these mistakes when browsing the Internet yourself. By avoiding these common mistakes and always keeping the end user in mind, you can optimize your site for the ideal user experience. When your visitors have a positive experience on your website, they are more likely to convert and contribute to reaching your organization's goals.
Whether you're new to website design or have been managing your organization's site for years, optimizing your site's user experience can be challenging. TechSoup's Website Services give you access to experts who can assist you with designing and developing your website with your users in mind.
Additional Resources
Top photo: Shutterstock