When we launched our Growth Capital Campaign in November of last year, we knew we were entering uncharted territory. And to be honest, we weren't sure what would happen. Between you and me, I was terrified. We were betting big on our belief that our community of corporate partners, foundations, NGOs, and civic-minded individuals would join us in our vision of building upon what's already the largest network of civil society organizations the planet had ever seen.
As of today, we have raised $5,106,855 — roughly half of our $11.5 million fundraising goal. But we're far from finished. To keep this momentum going, we need your support now more than ever.
*Update as of June 2021: We have raised $9,232,020, which is 80 percent of our fundraising goal. Join our community of investors now and help us get to the finish line!
Our campaign consists of three components: A direct public offering (DPO), a drive for large-scale loans, and a push for individual donations. These funds will ultimately be used to
Expand our nonprofit marketplace
Provide increased validation and data services
Develop more apps for good
Improve our business processes and systems
Continue to develop our Cooperative Technology Platform (CTP)
Let's take a moment for a closer look at the milestones to date.
Our Direct Public Offering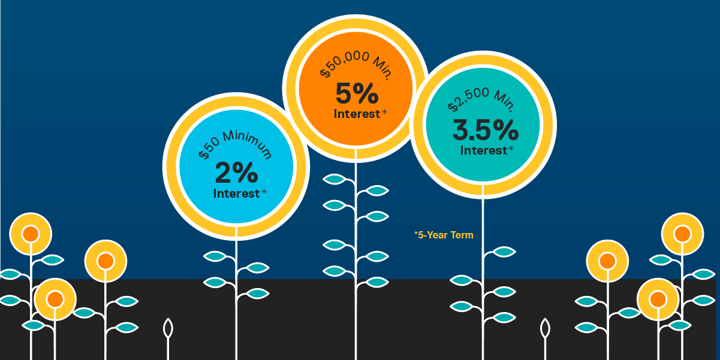 The DPO is structured so that people of all economic backgrounds can invest in TechSoup.
There are three types of investments:
Risk Capital Note* — $50,000 minimum, 5 percent interest
Patient Capital Note — $2,500 minimum, 3.5 percent interest
Community Capital Note — $50 minimum, 2 percent interest
*Available to accredited investors and institutions only
So far, we've received funding in all three categories. I'll go over some highlights now.
Risk Capital Note
Recently, Microsoft Philanthropies made a $1 million investment in TechSoup. Microsoft has been a crucial partner with TechSoup since our inception as CompuMentor over 30 years ago. Through generous product donations and discounts, strategic collaborations, and financial support, it has helped get technology into the hands of hundreds of thousands of NGOs across the planet — in some cases, for the very first time.
This $1 million investment is projected to generate $470 million worth of additional resources to NGOs worldwide.
We have also received an individual investment at this level. It feels good that a longstanding partner and a single community member believe that this investment is valuable: for TechSoup, for them, and for civil society at large.
Patient Capital and Community Capital Notes
We're also excited and inspired by the investments that have been made by other individuals in and beyond our network. As of today, we've issued eight patient capital notes — including one for $10,000 — totaling $48,000. We've also issued 21 community capital notes comprising a $4,000 investment in TechSoup.
These investments showcase why we made the decision to structure our DPO the way that we did. We wanted to democratize investment, making an investment in TechSoup available to the same community members we've spent the last 30 years serving. These investors will see returns on their contributions over a five-year period. But they will also have put their money into a cause with far-reaching impact and implications for many years to come.
Loan Funding
Back in December, we received a $4 million loan from the Nonprofit Finance Fund (NFF), a lender and consultant to the social sector with a 40-year history of supporting changemakers of all kinds. But this was not the first time the NFF has supported TechSoup. In 2004, just two years into the creation of our product donation marketplace, the NFF established a line of credit with us, which allowed us to expand our platform in a way that would otherwise have been impossible at the time.
Today, this $4 million investment will be used to build out some of the areas I mentioned earlier. And what, exactly, does that look like?
It looks like increasing the number of donated and specially discounted technology offers made available to NGOs around the world. It looks like further scaling our ability to determine nonprofit eligibility for corporate philanthropy programs. And it looks like developing our Cooperative Technology Platform, which will allow for a vastly larger set of stakeholders to connect and exchange value in a secure, scalable, and flexible environment.
Individual Donations
Everyone has different reasons to support civil society, and everyone has different methods by which they choose to do so. For some members of our community, a direct donation to TechSoup is the best fit. Since the launch of the campaign, we've received $4,655 in individual, tax-deductible donations.
But we're really just getting started, and we need to keep up this level of support so that we can achieve our funding goal.
We Aren't Done
Today, I'm asking you to take the time to learn more about our Growth Capital Campaign. If you have questions about the best way to participate, email us today at invest [at] techsoup [dot] org. We'd also love to make the trip to your town and share more about TechSoup and the different ways you can invest in us. If you're interested in hosting an event, let's talk.
We believe — I believe — that a strong, vibrant civil society with an up-to-date technology infrastructure, as well as access to the necessary resources to optimize that infrastructure, is key to having an equitable planet, and one that continues to be habitable far into the future. This campaign will allow us to do even more to support and develop that infrastructure. We don't want to do it alone. We want to do it with all of you.
Join us.
Additional Resources: Impact Investing