Project management can be a complex and time-consuming task for many nonprofits. It's an essential part of keeping all of your work on track, but it can sometimes feel like the admin involved in managing your projects takes up more time and energy than the projects themselves.
Asana is a great project management tool that helps you to easily keep track of tasks, the team members responsible for them, and how the timelines within a project connect. Asana also includes some great automation capabilities that can help you to save time that can be spent working towards your mission.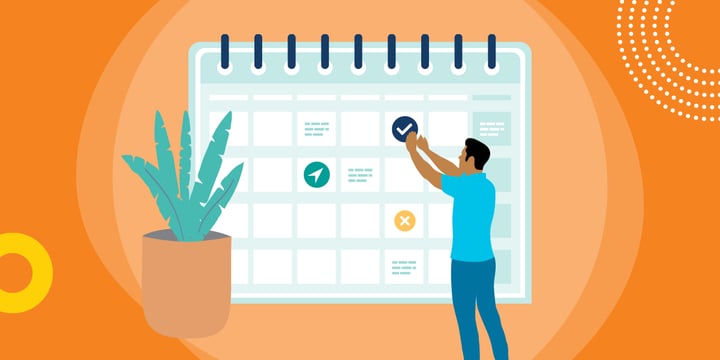 In what follows, we'll share three tips for automating project management workflows:
How to build custom rules
How to use custom templates
How to create a work request form
Let's dive in.
How to Build Custom Rules
You can use Asana's custom rule builder — or a preexisting template from the rules gallery — to automatically create or edit task properties based on certain events. For example, new tasks can be included in a certain project and then moved to a certain teammate's to-do list once the status indicates that it is ready for them. Based on the parent project of a task or a different custom field status, you can set tasks to be assigned to certain teammates.
The custom rule builder uses an intuitive if-then format. Let's say you want all projects within a fundraising parent project to include your fundraising manager as an assignee. You can create a rule such that if the task falls within project X (the fundraising project), then person Y (the fundraising manager) will be set as an assignee.
How to Use Custom Templates
To avoid creating tasks from scratch each time you add a new project, you can build custom templates to reflect your common workflows. Your volunteer onboarding process, for example, is likely to be similar for each time you welcome a new person. You can create a project template in Asana that includes all of the relevant team members, tasks, and deadlines for that process. Then, the next time you onboard a volunteer, you can simply set a start date or deadline, and the project will align itself based on that. Asana also provides its own templates for common workflows
As nonprofit teams know all too well, deadlines can shift at any moment. If you use a template to set the timeline for your project, then a change in one date will automatically shift the subsequent deadlines that are reliant on the completion of that task. This helps your team to smoothly adapt to timeline changes, maintaining productivity without confusion or misunderstandings.
How to Create a Work Request Form
If you have lots of project requests coming in from colleagues or partners, you can create a form to manage these requests. This provides a way for stakeholders to answer all of the relevant questions regarding what they need and streamline the process of assigning and scheduling the work. In combination with custom rules, your intake form can be automatically assigned to a selected person to organize your intake process.
Automate in Asana
By using these great automation features in Asana, your team can take back time that would be spent scheduling, assigning, and adjusting and use it to do what they are really good at. Automating repetitive processes in Asana can help to keep your team on track and enable remote teams to work more effectively together.
Additional Resources
Top photo: Shutterstock