With "smart tech" becoming a more common discussion in nonprofit tech, we've been asking ourselves, "How can nonprofits adopt artificial intelligence and embrace an 'automation first' mindset?"
Automation and artificial intelligence are growing in popularity in the nonprofit sector, helping organizations speed up their operations by allowing more focus on serving their communities and furthering their mission. In fact, there's a variety of software available to begin this digital transformation today. To explore this possibility, we recently hosted a Public Good App House event around the topic with four different apps, using AI and automation for good.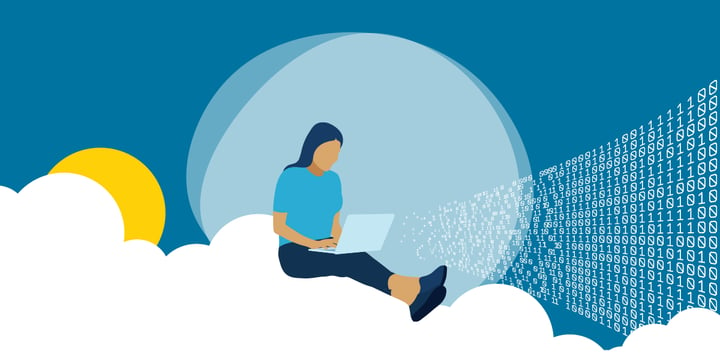 UiPath
This event was brought to our community with the help of UiPath, a robotic process automation (RPA) tool that helps people automate simple manual tasks as well as complex business processes. It's open-source, flexible, and scalable. UiPath's Automation for Good initiative aims to have a positive impact through automation and to see the potential for positive change. The UiPath Bridge Program aims to offer nonprofits the opportunity for transformation through automation. The Community Cloud edition of this tool is free.
The Smart Nonprofit
To kick off the app demo event, we were joined by Beth Kanter, co-author of The Smart Nonprofit: Staying Human-Centered in an Age of Automation, for a fireside chat on the topic. She and Margareta Mucibabici from UiPath discussed how nonprofits can reinvent work and achieve transformative impact with an ethical and responsible approach to adopting smart tech. Check out the discussion below.
Otter.ai
To begin our app demos, we were first joined by Otter.ai, software that allows your nonprofit to record and automatically transcribe interviews, meetings, and lectures with the use of artificial intelligence. Rather than needing to record the meeting and transcribe it manually, this helpful tool does it automatically, so your organization can focus on the discussion and sort through the transcription later. Check out Otter.ai's senior vice president of product, Simon Lau, demonstrating how it works below.
UInclude
Some job ads deter qualified candidates from applying, and UInclude is working to fix that disconnect. Co-founder Toshe Ayo-Ariyo joined us to show how the platform can help employers create inclusive recruitment material, improving candidate quality and diversity through technology. Check out the presentation below to learn how it can optimize your job ads for applicant quality and diversity.
Keela
Keela is donor management software that allows you to manage donors, mobilize volunteers, market your organization, and raise more funds. Organizations of any size can use Keela to engage with constituents, save time with automated workflows, and increase capacity. Watch the presentation from Keela's head of sales, Alex Gladley, to learn how the AI tools provide actionable insights based on your organization's data.
Omdena
Opeyemi Taiwo Adeniran from Omdena joined us to give a demonstration of its platform, which helps connect artificial intelligence engineers with social good projects. Engineers can browse through projects that need assistance and apply to help if their skill set matches their needs. Watch the presentation below to learn more.
Looking Ahead
We'll continue to explore how artificial intelligence and automation can help nonprofits enhance operations and further their mission. Be sure to check out the TechSoup Events page to see more app demo events coming up, along with other helpful webinars. To continue the conversation on artificial intelligence and automation for good, visit the TechSoup Community Forums.
Additional Resources
More from Public Good App House:
Top photo: Shutterstock