It's hard to open your inbox without stumbling across an email or blog post suggesting that you change something about your nonprofit. Ironically, this is one of them.
Not every tech solution is right for all nonprofits. A two-person operation running an animal shelter probably does not need a security solution that will make it HIPAA-compliant, and even a mid-sized organization may not require E3 versions of Office 365 across the board.
So yes, there's a lot of noise about which new tool or best practice your organization must adopt in order to comfortably survive the 21st century. And at the same time, there are some things that should be pushed to the top of the list. Here are a few of them.
1. Prepare for an Increasing Number of Remote Workers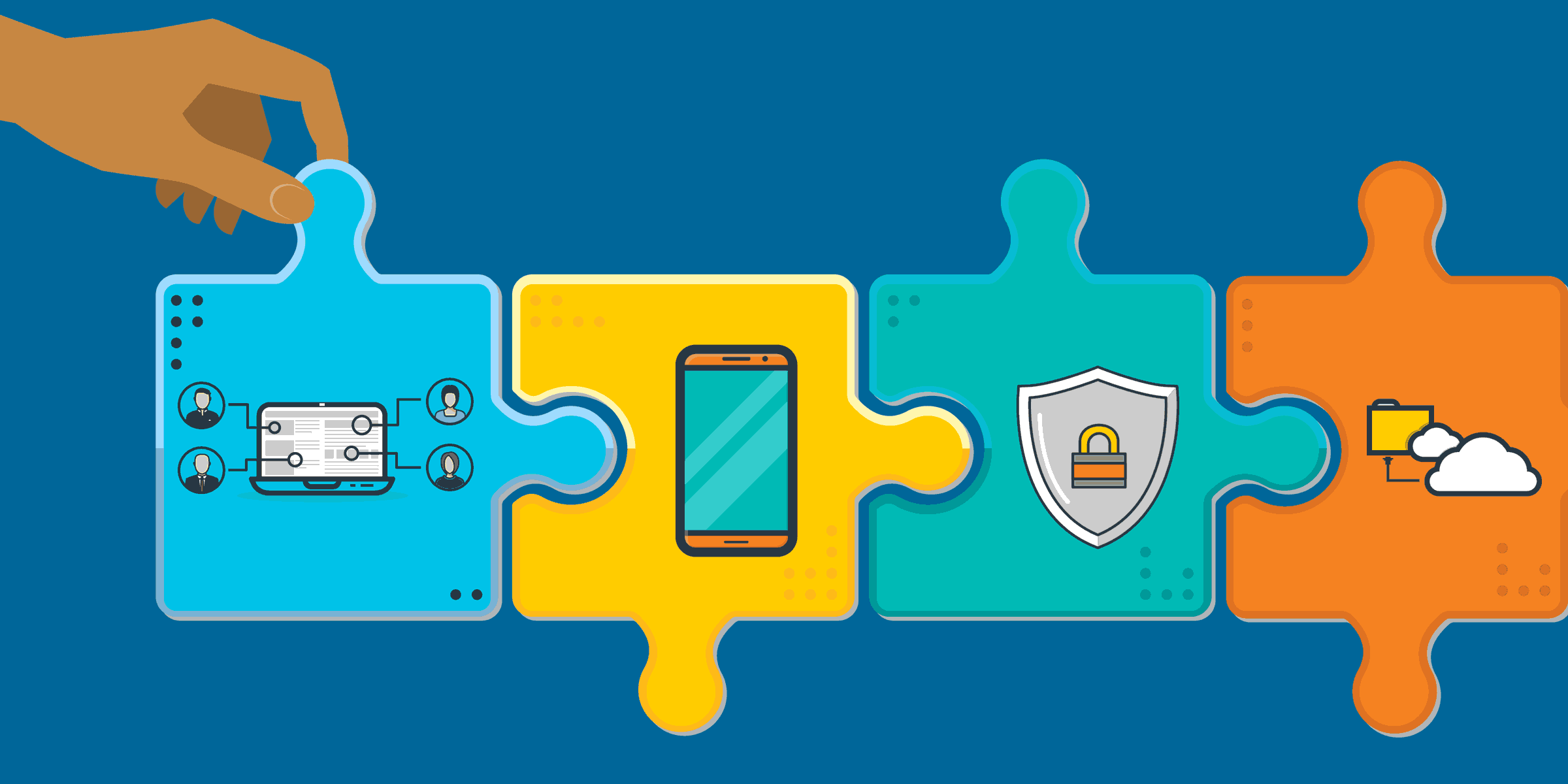 According to the NTEN Digital Adoption 2018 Report (PDF), 41 percent of nonprofit staff members are working outside an organization's office delivering programs and services, working from home, or telecommuting. Plus, about one in nine employees (11.7 percent) spend a mixture of their time both in and outside of the office. Less than half of nonprofit employees are working exclusively in the office.
This trend is reflective of a nationwide shift. A few years back it was found that nearly half of employed Americans spent at least part of their time working outside the office.
If you haven't already, consider using online communications software such as Slack, or Microsoft Teams (which is part of certain versions of Office 365). Also, think about storing, sharing, and collaborating on files using Google Drive, Box, or Office 365. These software programs are excellent ways to keep your workflow intact when it's tough to get everyone in the room at the same time.
Furthermore, as an increasing number of people get their work done outside the office, it's also important to use some form of tool that plans and manages projects for teams. At the TechSoup marketing department, we use Wrike. But there are tons of options out there, such as Trello and Microsoft Planner (also part of Office 365). A solid task management tool will help keep teams of any size on the same page and on-deadline, no matter where people are getting their job done.
2. Develop a Mobile-First Mindset
Back in November 2017, TechSoup launched a new website that, among other things, incorporated something called responsive web design. Its biggest takeaway is simple: Design your website so that it can be read and used on mobile devices.
Across the web, nearly 60 percent of web searches now come from mobile devices. If you still have a website that does not automatically adapt to a smaller screen, you are missing out on a major opportunity to spread the message of your cause.
But the implications of not having a mobile-first mindset are even more far-reaching. According to a recent TechSoup blog post by Michael Stein, 24 percent of online donations made in 2017 came from mobile devices. So, not only does having a responsive website look cool — it also translates to increased funding for your nonprofit.
3. Security, Security, Security
GDPR is here. If you are a nonprofit in Europe, or one that does work there, you are now required to adhere to the most comprehensive data protection regulations we've ever seen.
But beyond that, data protection and data privacy is simply on everyone's minds these days. Earlier this year, Meltdown and Spectre stopped heartbeats across the planet when certain computer chip vulnerabilities were revealed. Between that and a spate of data breaches over the past few years, donors, beneficiaries, and anyone involved with your nonprofit now expect you to take certain measures. You must ensure that the data you keep and collect is done so with their safety and privacy in mind.
There are many security and and backup products out there, such as those offered by Symantec, Veritas, and more. If you haven't already, you need to research what kind of security or data recovery plan your nonprofit needs based on your specific requirements.
4. Start Moving to the Cloud
Cloud computing usually offers significantly more security than on-premises software and hardware. In most cases, it's also constantly updated to keep in line with changing security regulations — such as GDPR.
So, security is a big reason to start moving some of your IT infrastructure to the cloud. But there are also two other major benefits: cost and collaboration.
Let's start with cost. Cloud-based software such as Office 365, Amazon Web Services, and Adobe Creative Cloud is acquired via a subscription model. So this software — which is constantly updated to the newest version available — is now accessible via a subscription that (depending on your plan) you can cancel at any time.
Additionally, cloud computing has made collaboration among teams more efficient, easier, and more effective than ever before. Even if you only have a handful of people at your organization, the ability to store and edit a spreadsheet or document online from anywhere is remarkable.
The cloud is a boon for managing remote workers. And it can be used as a powerful tool to equip volunteers and boost employees' efforts to achieve your nonprofit's mission anywhere in the world.
As the pace of technology continues to accelerate, it can be easy to feel overwhelmed by all the changes happening around us. But considering these four things before year's end is a great way to start staying ahead of the curve.
Additional Resources: The Future of Work for Nonprofits