IT security and data protection have taken center stage in 2018. Between data breaches, chip vulnerabilities, and the European Union's introduction of the General Data Protection Regulation (GDPR), keeping your nonprofit secure has never been more important.
Let's take a look at all the security products and solutions TechSoup has to offer.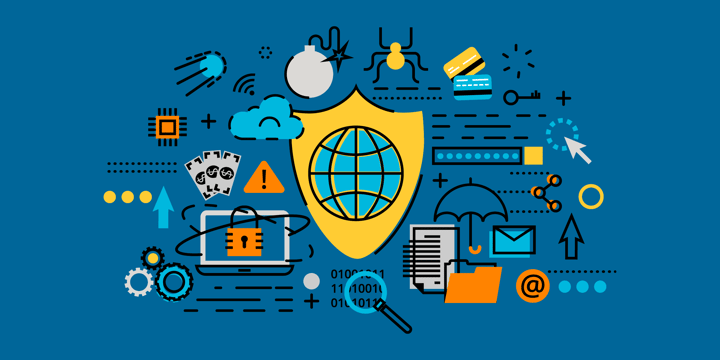 NortonLifeLock products are built to secure computers, tablets, and mobile devices against online threats globally. NortonLifeLock's powerful software programs provide advanced security in order to defeat ransomware attacks, prevent phishing, and protect your mission-critical data and applications.
Organizations that need to protect five or fewer devices should look into Norton Security Deluxe. For nonprofits that want software that can be managed across multiple devices from a single admin console, Norton Small Business is likely a better fit. Options include protection for 5, 10, and 20 devices.
Bitdefender offers cybersecurity solutions for nonprofits in every country served by the TechSoup Global Network. Its products employ pioneering technologies such as application behavior monitoring, multi-layer ransomware protection, and machine learning and event correlation. These technologies protect both individual and networked Windows and Mac computers, Windows servers, and mobile devices.
Nonprofits working to secure individual (non-networked) computers can benefit from products such as Bitdefender Antivirus for Mac (licenses for 1 device or 3 devices) or Bitdefender Internet Security (licenses for 1 device or 3 or 5 devices). For organizations acquiring multiple-device licenses or license bundles, a single account created on Bitdefender Central allows for centralized management and security status monitoring across all protected devices.
Organizations seeking to protect larger infrastructures that include networked computers and servers, physical or virtual, should consider Bitdefender's enterprise solution Bitdefender GravityZone Business Security. This software also comes with a highly customizable management console, available in the cloud or on-premises. Licenses are available for nonprofits in bundles of 10, 25, or 50 protected units, of which one-third can be servers.
Bitdefender Mobile Security is also available for Android mobile devices.
Comodo specializes in Internet security by building software that protects against online threats such as viruses and malware. It also provides security certificates used to protect the payment and confidential information of those who visit your website.
Organizations can protect themselves with products like Comodo Internet Security Pro 8, good for up to three PCs. Those in need of security across networked computers and servers (also known as "endpoints") should look into Comodo Endpoint Security Manager. Nonprofits can also benefit from the email filtering and anti-spam tool Comodo Antispam Gateway.
Reporting and certification products from Comodo include
HackerGuardian PCI DSS Compliance Scanning: An online service that reports on compliance with the Payment Card Industry Data Security Standard. You can use this report to prove your organization's compliance to a credit or debit card processor.
Comodo SSL Certificate: A Secure Sockets Layer certificate is a digital form of identification used to secure web domains. Comodo offers a variety of SSL certificates, so it's best to review them all before making a decision about what's right for your organization.
Mailshell is a spam filtering tool that's used to keep unwanted messages out of your inbox. Each item provides access for one person. Two versions are available — one for Microsoft Outlook, and a Universal Edition that supports Outlook Express, Eudora, Netscape Messenger, and most POP email clients.
Veritas products are designed for the full backup and recovery of IT systems. If a disaster or other event causes your system to lose any of its data, Veritas comes to the rescue, allowing you to quickly recover lost files and configurations.
Veritas System Recovery 18 is best for smaller organizations. Nonprofits looking for more advanced features, especially those with 50 or more employees, should review what Veritas Backup Exec 20 has to offer. This product is best designed for organizations already using enterprise software from Microsoft, SAP, or Oracle.
The Box.org donation program offers nonprofits access to the Box content management and collaboration service. Utilize cloud-based storage to securely share files and manage content within your organization, or collaborate on specific projects.
Through TechSoup, nonprofits can access perpetual licenses for Box Starter Edition (10 users and 100 GB storage). Or they can access subscriptions for either up to 25 or more than 25 users, and unlimited storage, with Box Business or Enterprise Edition.
Horizon DataSys builds system restore software for Windows-based PC computers. RollBack Rx Pro allows up to five users on five devices to "roll back" to a previous snapshot of their system if it becomes infected by malware or a virus. Reboot Restore Rx Pro is designed for use on public access computers and automates the process of reverting systems to a previous state.
For both products, licenses are offered to up to five users on five devices. However 10, 25, or 100 additional user licenses are also available at a discount through TechSoup.
Nonprofits can access a variety of wired and wireless networking hardware products through the Cisco Donation Program at TechSoup. Cisco donations include five years of hardware and software service and support ("SMARTnet") to help organizations install and maintain their systems. Eligible TechSoup members can acquire routers, security appliances, switches, wireless networking products, software licenses and subscriptions, and accessories.
Additional Resources: Nonprofit Security