The job of a nonprofit executive is not an easy one. To advance a nonprofit's mission, the executive director (ED), also known as the chief executive officer (CEO), must come to a nonprofit with a few key traits, including perseverance, resiliency, and adaptability.
From the staff and board of a nonprofit to its constituents and community, a successful and impactful executive becomes the glue that holds the teams, goals, and general operations together. That's why the first step in recruiting and launching an executive search is to get the lay of the land of the organization and its mission. From there, speaking to various stakeholders in the discovery phase, from the board to partners, helps to build much-needed consensus and alignment.
In today's unprecedented times, the role of the ED/CEO is more important than ever. They'll need to be able to navigate a global pandemic, budget shortfalls, rapidly changing strategy and goals, personnel and policy changes, and a competitive nonprofit landscape. Here are the key characteristics to look for when hiring an ED/ CEO.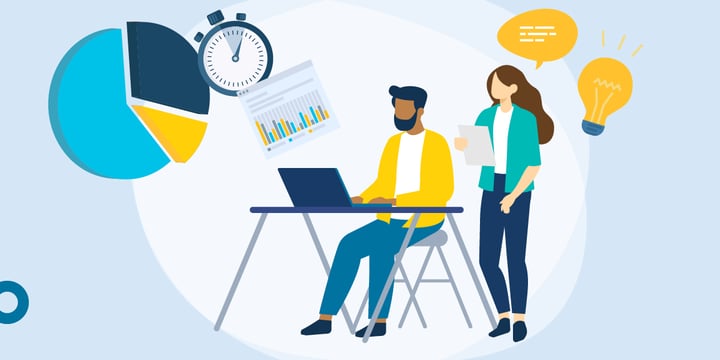 1. Mission Alignment
In my 25 years of experience in executive search, a key attribute of a successful ED/CEO candidate is their enthusiasm and knowledge of the organization's mission. This does not mean that they have to have spent their entire career serving this mission or population, but it does suggest that they have demonstrated an interest in the area through joint ventures, partnerships, or other affiliations and that they have a willingness and enthusiasm to "dig in."
When at the helm, rallying the staff and leading with shared vision will be crucial. According to a recent report by Leadership IQ, only 29 percent of employees agreed that their leader's vision for the future is aligned with their organization's. Look for an ED/CEO who has a connection with the mission and who will channel that passion to inspire and engage.
2. Diversity and Inclusivity
Nonprofits, which often serve underrepresented and minority groups, must place their focus on recruiting a leader who is reflective of the community their organization serves. A 2018 McKinsey study showed that organizations with diverse leadership were 33 percent more likely to outperform less diverse competitors. Cultivating a diverse, equitable, and inclusive workforce is a commitment that should be applied to staff of all levels. Attract diverse candidates by writing inclusive job descriptions, offering workplace policies that appeal to diverse candidates, and applying blind hiring techniques, like removing names on resumes.
3. Culture Fit
Frequently during the interviewing phase of the executive search process, interviewers keep a running list of checkboxes they're hoping they can mark off. These checkboxes are typically technical skills that are important but don't show a full picture of culture fit.
Many times overlooked, a candidate's values should align with the organization's values. Hiring decisions should be based on shared values. Will the new ED/CEO be embraced by the staff and the board? No matter how qualified a candidate may be, you don't want someone who will alienate valuable members of the organization and create disruption. If your nonprofit's core value is agility, be sure the ED/CEO's previous experience supports and exhibits that.
4. Financial Management
The ED/CEO needs to come in with financial acumen that supports the organization and its financial health. Look for past experience in resource allocation, fund development, and revenue generation to name a few.
The financial ramifications of the pandemic on the nonprofit sector cannot be overstated. In our recent CVNL report Bay Area Nonprofits and the Impact of Our Changing Times (PDF), fundraising was stated as one of the top items that kept nonprofit leaders up at night. The ED/CEO will need to be able to navigate through these tumultuous times, and the ability to fundraise is fundamental to that success. This includes an understanding of public funds available for grants and foundations that support the mission. The ED/CEO needs to be comfortable speaking to groups of people; look for an ED/CEO who is personable and adept at public speaking. As the face of the organization, they will need to embody and be enthusiastic about what this organization is about when asking for donations or seeking support.
Equally important, the strategic financial direction of the nonprofit is on the shoulders of the ED/CEO and is shared with the board chair. Ultimately the two will need to work well together to succeed.
5. Intellectual Curiosity
Coming up to speed quickly, the ED/CEO will need to be able to jump into the work fast. They will need to ask themselves: What is the political, environmental, and socioeconomic climate, and what are the constraints to face? Leading with curiosity fuels more thoughtful insights and drives innovation and transformation. An ED/CEO that seeks knowledge and asks questions is one that is open to hearing and considering others perspectives.
To learn more about CVNL's executive search services, you can visit our site.
About the Author
Susan Brown is the director of executive search at CVNL (Center for Volunteer and Nonprofit Leadership). After more than two decades as an executive recruiter in the highly competitive corporate world of Silicon Valley, Susan joined CVNL in the spring of 2018 to meld her previous nonprofit volunteer interests with her professional commitment to excellence in search. Her extensive experience with global search leaders Korn-Ferry International, Boyden, and Booz Allen, working on behalf of corporate leaders and complex client organizations, has served her well in her move to the world of nonprofits.
Additional Resources