Your nonprofit's website is the perfect tool to introduce yourself to volunteers, donors, and constituents — and to expand your impact. But it doesn't just do the work on its own.
You need to set it up correctly and then use it strategically along with your other outreach methods. A healthy website is one of the most important assets a nonprofit must have.
A recent M+R benchmark report stated that for every 1,000 website visitors, your nonprofit will raise $1,190. It's no secret that Increasing your nonprofit's traffic will increase donations and fundraising revenue. To do so you must make the necessary tune-ups your website deserves.
There's more. Imagine what you could do with $120,000 of in-kind advertising a year from Google Ads, an online advertising solution from Google. Nonprofits across the globe take advantage of this generous opportunity. However, many nonprofits fail to receive the funding because their website does not meet their ad grants criteria.
Your site must have a robust and clear description of your organization, mission, and activities. It must have substantial content, updated events and information, clear navigation, and clear calls to action for a high quality user experience. Your site's content must be unique to your organization. Your website must load quickly, not contain broken links, and (for newly approved domains) be secured with HTTPS.
— Google Ad Grants Criteria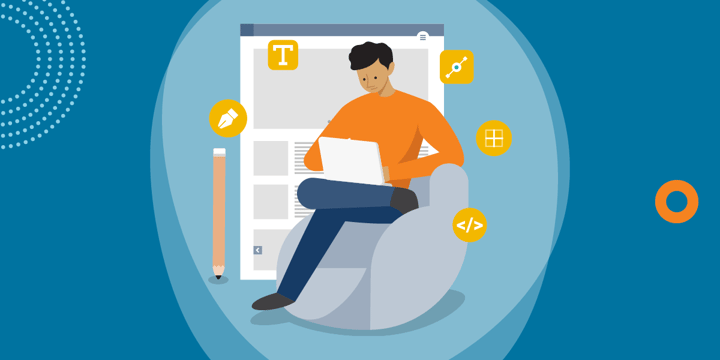 Let's get your nonprofit website healthy so you can attract the grants and donors critical to your mission with these quick fixes.
1. Page Speed
The Facts: The average mobile site takes 14 to 19 seconds to load. That might not seem like a long time, but today your nonprofit's visitors expect instantaneous information. The average user will leave a site after 3 seconds if it hasn't loaded. On top of that, if search engines such as Google see that you're providing a less than optimal user experience, they will move you lower in their search.
The Fix: Run a report. TechSoup's Website Wellness Report provides a page speed analysis of your web page's content, then generates suggestions to make that page faster. These suggestions might include anything from reducing image file size to utilizing caching. If you have a very large site with lots of traffic, you may also need to upgrade your hosting.
2. Site Map
The Facts: An XML site map contains a list of a website's pages for indexing by search engines and helps the crawler to index pages faster. This means that your nonprofit's site will appear in search sooner and that it will rank better because you're telling the search engines which pages are the important ones with useful content for your users.
The Fix: If your nonprofit uses a content management system (CMS) like WordPress or Squarespace, it probably creates an XML site map automatically. If for some reason it does not, you can install a site map plug-in. For websites that don't use a CMS, or CMSs that don't have this feature, you can use one of the many third-party site map generators that are available online and then upload it to your site. Once you've created it, make sure to add it to your Google Webmaster Tools account.
3. Page Title
The Facts: Page titles are exactly what they sound like — a title for each nonprofit web page to tell users what it is. These titles will show up in search results and in the tab at the top of the user's browser. Oftentimes the title will be the first impression users get, so you want to make it a good one!
The Fix: Titles need to be both useful and short — under 60 characters. You'll get tired of hearing this, but keywords are great in moderation. Search engines are smart enough to know when you are stuffing in as many keywords as you can without making your content readable for your supporters. So keep your users in mind for everything you create.
In addition to the subject of the page itself, you'll want to include your nonprofit's brand name either in the title or separated out like this: Nutrition Resources for Diabetics | Diabetes Nutrition Alliance. If you're using a CMS, it might add the website title to the end, so you can skip this step when creating your page titles.
4. Image Size
The Facts: How big are your images? No, we're not talking width and height. Image file size is actually one of the biggest contributors to slow-loading nonprofit websites. As technology gets more advanced, we need higher-resolution images to look good on our screens. However, raw image files or high-res stock photos slow down your site to the point that users won't stick around while they load. That's why it's important to resize and compress images for your site.
The Fix: Good news! You can fix this issue pretty easily, even if you don't have Photoshop. The first step is to look at the image file size in either your CMS or your file explorer. Your largest images should be under 500 KB, and if anything is over 1 MB, you're in slowdown territory. There are a lot of photo editors where you can resize images — anything beyond 2,000 pixels wide is excessive. But you can also upload images directly into an image compression tool like TinyPNG that will handle file size.
5. Backlinks
The Facts: Backlinks are external sites that link back to your nonprofit's website. There is a whole niche of marketing devoted to backlinks because it's such a powerful search engine optimization (SEO) strategy. Links to your site can come from any source, but search engines are smart enough to tell the difference between reputable sources and spam. So if you're ever tempted to buy backlinks, don't! Ideally, you should have links back to your web pages or blog posts from authoritative sites within your industry. The more, the better
The Fix: The first step is to write quality content that people will want to link to. Then, once you have something valuable to share, your backlink efforts will be more effective.
Some backlinks you can create on your own by setting up effective social media accounts and adding your nonprofit organization to high-ranking listing sites. Try searching the key phrase you're trying to rank for and seeing which sites come up.
Other ways to get them are to write content for other websites in exchange for a backlink, to search out articles that list resources and ask to be added, and to submit press releases and do interviews with media outlets.
Get a Free Website Wellness Report
Ready to see how you stack up? Get more tips and quick fixes to improve your nonprofit's website with TechSoup's free website wellness grader.
Additional Resources