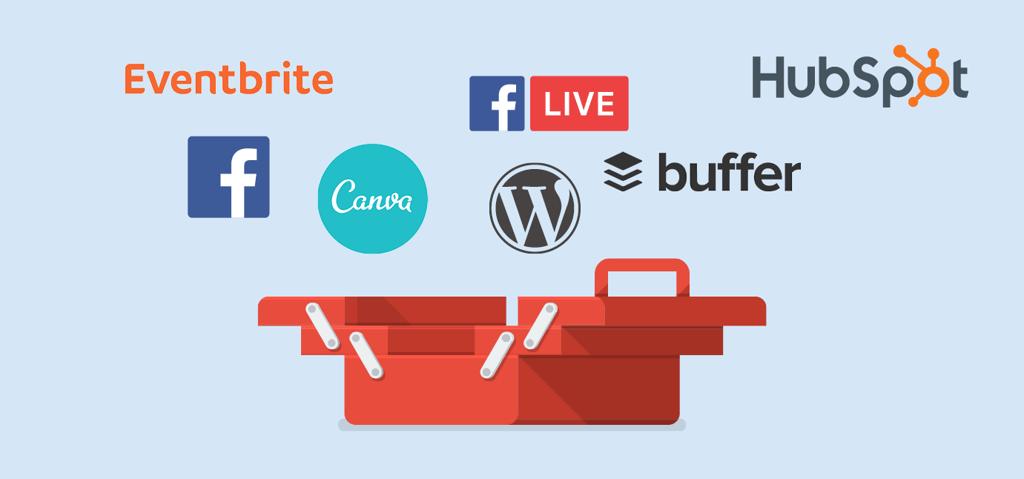 Budget is key in running a nonprofit. If you are running an event and you need more exposure, there are a number of free event tools you can utilize to make your event successful. From ticket sales to scheduling and more, keeping an event organized is key to the success of the event. If you are looking for ways to add structure to an event and you want to increase your marketing to improve attendance, it's time to look at the free event tools offered from a variety of resources.
Eventbrite makes it easy to create registration pages or tickets for your event within minutes. When you want to sell tickets for your conference or make it easy to register for your event, Eventbrite is the answer. No matter what size event you are trying to run, Eventbrite has a package that will meet your needs.
The good news is that you don't pay for any services up front. Eventbrite takes a small percentage of your ticket sales as payment for using its platform. This is usually well worth the cost, especially when the number of tickets you are going to sell is mainly unknown.
If you are already on social media, then you understand the importance of having wide exposure on Facebook, Twitter, and Instagram. Facebook Events allows you to create an event and share this event with your followers on Facebook.
Users will begin to show interest in your event by clicking on it and selecting "Interested." Then the event will start to show to their friends and family who are also on Facebook. The number of people who are "Interested" or "Going" will help you get a good idea regarding the number of people who might be attending. In addition, you can create event-specific messages and share them on your event page.
Canva offers many necessary tools for creating a successful event. If you are a registered nonprofit, Canva allows you access to its premium package for free. You can design high-quality graphics to share on social media or marketing materials to be distributed before the event.
If marketing material creation is lacking for your agency, it's time to check out what Canva can offer your nonprofit. Easily create a save-the-date card and mail it out to attendees prior to the event with this free service.
In order to better manage your social media posts and engagement, sign up for a free account at Buffer. You will be able to schedule your posts to go out to your social media accounts during prime viewing times and you can track how your content performs with your followers. Whether you have one account or several, you can keep track of all of your social media in one place with Buffer.
You can use Facebook Live from anywhere you have a smartphone and access to the Internet. You can use live-stream video at your event to showcase what is going on, or you can even do a live-streaming video days before the event to get people excited about going. Facebook live-streaming gives you access to the public in a way that simply wasn't possible without high-end equipment in the past.
To find out what blog posts, pages, or ads are getting traffic to your website, sign up for HubSpot. You can track the number of visitors to your site and what led them to it. You'll be able to see what pages are interesting to your followers and where people are spending the most time on your website. This is a fun tool when you want to know who is visiting your site and you aren't sure how to gather that information.
There are a variety of built-in features on WordPress to make your event more successful. For example, the Events Manager tool can be used to publish details about the event, any changes that are made, a map to the venue, and more. All-in-One Event Calendar is a free WordPress plug-in that allows you to integrate a map of the location of your event and easily keep track of recurring events.
When you are in charge of planning or running the next event for your nonprofit, be sure to check out some of the free event tools offered. TechSoup also showcases a variety of ticketing options so that no matter what size your event is, you can ensure it is successful!