Any development professional will tell you that there are lots of fundraising tools on the market. Some of these tools might sound extremely appealing, offering low cost, fast implementation, and enticing bells and whistles.
But just because a tool is attractive and affordable doesn't mean that you should buy it.
In fact, without careful consideration of factors such as product features, data security, customer support, and long-term costs, purchasing a shiny new software product can end up wasting time and money that could be better spent for your nonprofit's mission.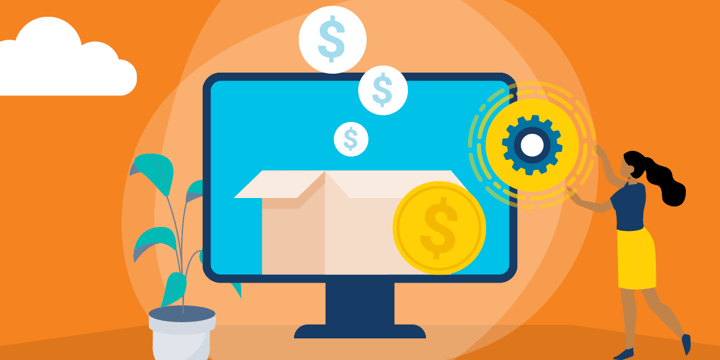 So how do you know if a new fundraising software tool is right for your organization?
Here are seven tips to help ensure you don't end up with software that costs you more in time and dollars than it's worth.
1. Don't Overlook Your Organization's Technology Strategy
It can be tempting to bypass a strategic review of a fundraising tool when it's a relatively small spend and your nonprofit can afford it. But every technology implementation you make should have a purpose, and you should know how the new tool fits into your broader technology ecosystem. Some things to consider:
What goals will the new tool help you achieve, and how will you measure your progress?
Who in your organization will use the software? How will it be used?
How will the new tool integrate with your organization's existing software, such as your customer relationship management (CRM) system?
2. Review What Tools Your Organization Already Has
Equally important is to have a good understanding of what tools you already have in your organization. For example, another department might have already purchased a software tool for a specific need that might provide similar functionality as the one you're considering. Or your organization might have a larger software tool with a module that offers much of the same functionality as the tool you're thinking about purchasing.
In these cases, purchasing yet another tool will result in duplicate functionality in your organization, adding unnecessary complication and cost to your technology mix.
3. Know What the New Fundraising Tool Can and Can't Do
Be sure to have an accurate understanding of what the tool can and can't do before making a decision to buy. Complete an assessment of its specific capabilities and what will be required to integrate it with your existing systems. This should go far beyond reading the marketing material from the software vendor. Ask the software vendor for a live demo of the product and bring a list of specific questions about functionality to ask during the demo.
4. Consider Data Security and Management
Adding another fundraising software tool to the mix means one more place where your donor data will be stored. Be sure to check how the software vendor secures and backs up your data. Make sure you have a process in place to integrate the data you collect in the new software tool with your donor database.
5. Make Sure the Right People Are Involved
You might think that a smaller technology purchase doesn't need to involve more than one person. But your executives should be involved in a fundraising technology decision from a strategic perspective, your development team should be involved from a user perspective, and your IT staff should be involved from a technology perspective. Including the right people in purchasing new software will help ensure that the software
Aligns with organizational goals
Will be more readily adopted by users
Will integrate well with your organization's other technology
6. Think About What Support Your Staff Will Need
Think about the product's ease of use and what type of support your staff might need from the software vendor. For example, what is the software implementation process? Will your staff need training? Will they be able to troubleshoot any issues on their own, or do you need to purchase an additional support package for the product? Does the software vendor even offer adequate support? Note that some startup vendors might not have a well-developed customer support team or library of support materials.
7. Cut Through the Noise
With so many fundraising software tools coming and going in the marketplace, evaluating new products can seem overwhelming. It can be extremely helpful to work with a nonprofit technology consulting firm to evaluate any software purchases you're considering. It can also be helpful to browse the TechSoup Nonprofit Tech Marketplace to see if you can get a discount on any new software product you're considering — helping to ensure that you get maximum value for minimum spend.
About the Author
Paige Deegan is the client experience manager for Heller Consulting and has nearly two decades of nonprofit development experience. Whether serving as a team leader, gift officer, annual fund manager, grant writer, or vaunted one-person shop, she has worked in a variety of sectors, including performing arts, youth development, and human services.
Additional Resources
Top photo: Shutterstock