Jason Harrison is the general manager of a 20,000-square-foot facility that houses seemingly endless rows of building supplies and furniture. But he's not heading up his local Lowe's or Home Depot. In fact, he runs the Skagit Habitat for Humanity Store in Mt. Vernon, Washington.
It's a crucial fundraising component to the Skagit County chapter of Habitat for Humanity. The store accepts donations of new and used supplies and furniture — everything from drywall to coffee tables — and uses the money to finance its low-income housing assistance programming in the surrounding area.
"Currently, our local housing market is not sustainable if we want the average family to own a home, let alone hardworking, deserving low-income families," Harrison says. "We work with local businesses, organizations, and individuals for volunteering opportunities as well as funding and support. Together we can build a brighter future in our communities."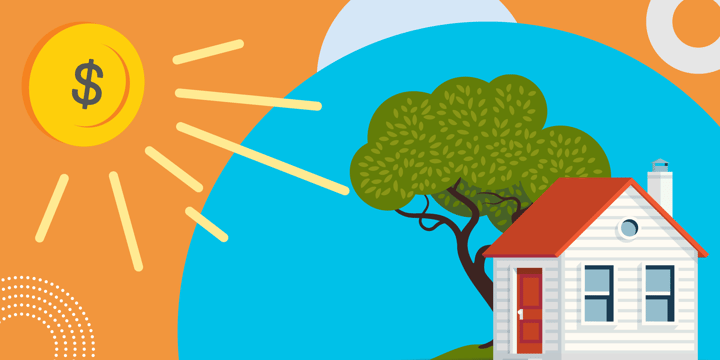 A Wearer of Many Hats
In true nonprofit form, Harrison plays many roles as general manager of the store. "Since we are a small company, many of us step in to fill other roles when necessary. I am also the occasional truck driver, IT admin, bookkeeper, sales and warehouse associate, appliance repair technician, facilities maintenance, and janitor," he says.
And as the point person for all things tech, it's up to him to ensure that the store's files and data are securely backed up in the case of a catastrophic event. For the first ten years with Skagit Habitat for Humanity, the store used removable physical drives to back up files on its servers. However, as the store grew in size and scope, the amount of data they were able to store became an issue, and a sudden overflow resulted in the loss of some valuable information.
"Another issue had been that the drives had to be swapped on a nightly basis in order to maintain a secure, recent backup of the data," Harrison says. He also points out a third issue with this form of backup: the fact that the physical drives were kept on-site, exposed to risks such as fire and flood. With these risks in mind, he set off to find a better data backup solution.
New Servers, New Backup Technology
Harrison began looking for new server capacity two years ago to accommodate the store's growth. After consulting his local IT company, he looked into leveraging the cloud by storing data in off-site servers. He then looked into Veritas Backup Exec 20 through TechSoup as a cloud-based backup tool and has been successfully implementing it since September 2018.
"The peace of mind with the Veritas system in place is invaluable. Staff have more time to dedicate to our mission instead of having to take time to deal with the backup drives. We are also not having to pay for four or five hard drives every few years," Harrison says. "That means more money for our mission."
Forging Ahead with New Community Partnerships
As the new year unfolds, Harrison is proud to share a new program at Skagit Habitat for Humanity called Geometry in Construction. In a partnership with the Sedro-Woolley School District, and the Northwest Career & Technical Academy (NCTA), Skagit Habitat for Humanity will help to provide educational programming that teaches home building skills. Learning everything from budgeting to technical writing to hands-on carpentry, students will apply their learning to the construction of a low-income housing development.
The partnership with this school district is especially exciting for Habitat for Humanity. The first family to receive housing as a result of the project had graduated from the local high school, and their children are current students.
Through this and other projects, Harrison and the organization at large continue to pursue Habitat for Humanity's mission of "putting God's love into action." And among the many partnerships it maintains in order to do so, Harrison said that TechSoup is one of Habitat for Humanity's key partners to bring local families out of poverty housing.
"TechSoup has been a tremendous benefit to our organization over the years," he says. And with Habitat for Humanity's operations in Skagit County on the rise, it's a partnership that will continue to help local residents for years to come.
Additional Resources: Cloud Storage and Data Security