TechSoup offers a wide range of services to nonprofits: marketing and website support, help with migrating data from one tool to another, and more. When organizations come to us with unique needs that are not covered by a specific TechSoup service, we can work with them to find a solution.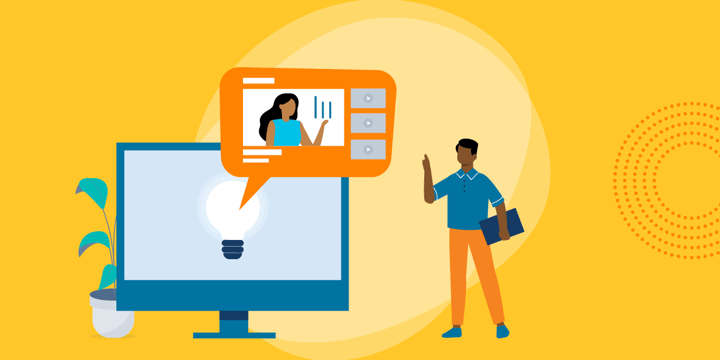 A few years ago, ELMA Philanthropies reached out to the TechSoup Services team. It was transitioning away from its previous networking provider and needed IT support that could cover its four offices across the U.S., Uganda, and South Africa. The TechSoup Services team worked with ELMA to transition it to the cloud, increase security, and develop an effective method for reporting and addressing problems. Here, find out more about ELMA's work and how TechSoup is supporting the organization's IT needs, as well as the process from need to solution.
ELMA and TechSoup
ELMA Philanthropies supports and advises a group of foundations across three countries, engaging with funding organizations in order to invest more efficiently and better serve the NGOs on the front lines. It operates out of four offices in New York, Kampala, Johannesburg, and Cape Town and was in need of IT solutions that covered and connected its teams in all three countries.
Prior to connecting with TechSoup, ELMA was working with a different network provider, and all of its data was stored in that provider's physical hosting center. All of its software, website hosting, and networking relied on the physical hosting center and was stored and managed on-premises. Once we were connected with the ELMA team, TechSoup partnered with Tech Impact and local service providers to ensure that there were local contacts for each office.
In order to define ELMA's needs and goals, TechSoup performed site visits to each of the four locations though our regional hub in Nairobi, Kenya. Service providers for each of those locations took note of ELMA's existing IT assets and infrastructure, and identified areas where improvements were needed. These included hardware and software upgrades, network security, backup, and recovery. ELMA then had the opportunity to prioritize which areas to invest in first, based on the immediate needs of each office.
Immediate and Ongoing Support
After the initial assessments and adjustments, TechSoup continued to provide ongoing services to ELMA. This is in the form of both reactive and proactive IT support, security measures, and cost reduction initiatives. ELMA now operates on the secure, reliable Microsoft Cloud, with file sharing, email, and storage consistent across its four international offices. It is overall a more efficient, secure, and productive organization, and the ongoing IT support offered ensures that it will remain so.
IT Support
Both proactive and reactive IT support helps to prevent issues from arising and to address them quickly if they do. Proactive support includes monitoring ELMA's systems and identifying issues before they become problems, which in turn minimizes downtime and keeps the systems running as they should. One of ELMA's key needs was support for its cloud infrastructure, and this proactive support ensures that this infrastructure functions smoothly and securely.
TechSoup's reactive support services ensure that we are available to address any problems that arise, including technical glitches and system failures. This is done remotely, meaning that we can easily troubleshoot issues in any of ELMA's locations. We also provide in-person services where needed.
Security
Regular data backups are performed in order to minimize disruption in the event of data loss. Advanced security measures like antivirus software and firewalls are used to protect sensitive information and ensure that all elements of ELMA's Microsoft Cloud are secure and protected.
Cost Reduction
By negotiating prices and contract terms on the existing vendor relationships ELMA had, TechSoup helped it to reduce its overall operating costs. The team also sources IT software and equipment on ELMA's behalf, leveraging market knowledge and vendor relationships to secure competitive prices and more favorable contract terms.
Challenges and Solutions
There was some problem-solving to do as we developed our process for working with ELMA. There were communication channels established between ELMA, TechSoup, and third-party service providers where relevant, in order to resolve issues as quickly as possible and maintain visibility across all parties.
Bespoke Services from TechSoup
The services provided to ELMA were tailor-made for its exact needs. The TechSoup team uses a combination of in-house expertise and relationships with external partners to ensure that the organization's needs are covered, from productivity to security and beyond.
Does your organization have a specific request relating to networking, security, IT troubleshooting, or other tech-related issues? Get in touch with a member of the TechSoup team, and we will work with you and our trusted partners to create a solution that meets your unique needs.
Related Resource
Top photo: Shutterstock