The COVID-19 pandemic has disrupted the daily operations for many nonprofits all over the world. With organizations quickly needing to adapt to a remote way of working, how will this change the way nonprofits operate? What's the strategy for post-pandemic planning? How can we work with volunteers remotely? These are all common questions we've heard many organizations ask in recent months, and on May 5, 2021, we held another Public Good App House event to address them.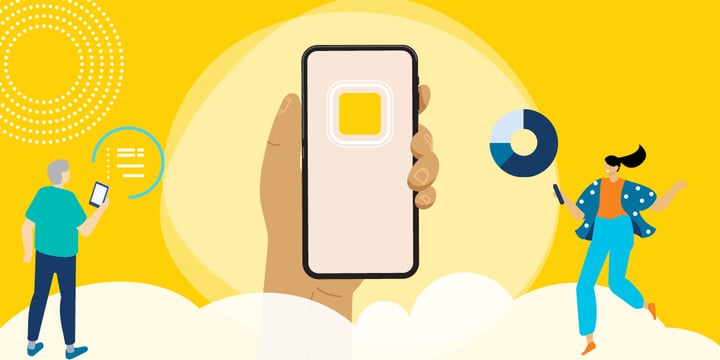 We were joined by four inspiring teams using tech to help nonprofits respond to COVID-19 challenges.
Golden Volunteer Management Software
COVID-19 Vaccine Standby List from Twilio
Vibesdoc from Silibrain LLC
Covid ClearPass from Red Level Group
Below is a breakdown of the demos, and quick links so that you can review them at your own pace.
Golden Volunteer Management Software
We were first joined by Hallie Uhrig, community manager for Golden Mutual Aid. Golden, one of the top apps in the world for volunteering, allows individuals to effectively list and respond to needs in their community. Mutual aid organizers can facilitate the coordination and administration of their efforts, while also automating the entire process. Watch the demo below.
COVID-19 Vaccine Standby List from Twilio
Jeff Eiden, head of crisis response and product for Twilio, gave a presentation on the COVID-19 Vaccine Standby List. Designed for public health agencies to create a vaccine eligibility list for their area, residents start by sending an SMS to a designated phone number. Residents are then screened with a series of demographic questions based on the CDC's vaccine rollout guidelines. Depending on the answers, they are then provided the details on when they can obtain the vaccine. Watch the demo below.
Vibesdoc from Silibrain LLC
Demonstrated by Silibrain LLC founder Roberto Baldizon, the Vibesdoc tool helps infected patients get conveniently diagnosed and treated by specialists. With the help of artificial intelligence, users fill out a survey based on their symptoms and get matched with further tests, diagnosis, and specialists to promptly respond and assist. Check out the demo of Vibesdoc below.
COVID ClearPass from Red Level Group
The COVID ClearPass app from Red Level Group helps users take proper measures to prevent the spread of the virus while maintaining a socially distanced workplace. Demonstrated by business development representative Jessica Joseph, the mobile app provides easy access to mission-critical tools for screening COVID symptoms, accessing queue locations, and sharing valuable information. Check out the demo below.
More to Come
We are only beginning to discover how tech can help us address our most pressing issues today. We are planning many more demo events this year. If you know of any apps that should be showcased, or would like to share your organization's journey throughout the pandemic, let us know in the TechSoup Community Forums.
Additional Resources
More from Public Good App House:
Top photo: Shutterstock