The United Nations World Food Programme predicts that, due to COVID-19, the number of people experiencing hunger will double. Here at TechSoup, we've been exploring the food security topic to learn how we can use tech to address this important issue, leading us to host our fourth Public Good App House demo event on the topic. If you didn't see our first three food app demo events, you can watch our November recap here, the February recap here, and the March recap here.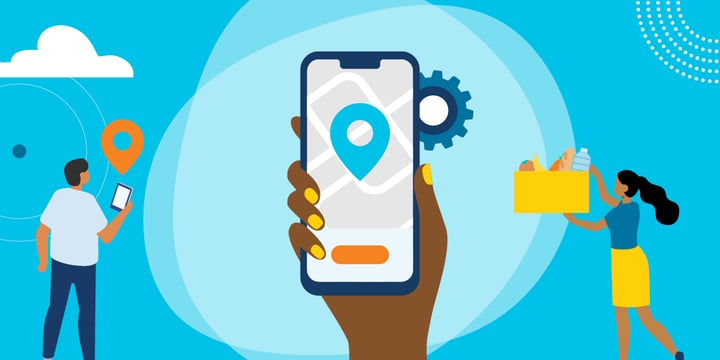 On April 7, 2021, we were joined by four impressive teams using tech to address food insecurity.
Plentiful Food Pantry Management from City Harvest
Link2Feed
Food Rescue Hero
Fresh Food Connect
Below is a breakdown of the demos.
Plentiful Food Pantry Management from City Harvest
Plentiful Food Pantry is a pantry management and reservation tool for food pantries and the clients they serve in their community. Demonstrated by Bryan Moran, director of DevOps, the Plentiful provides the resources food pantries need to run their operations, communicate with clients, and allow them to make reservations. Watch the demo:
Link2Feed
The Link2Feed food bank and pantry software was presented by CEO Emily Branton. Link2Feed supports food pantry programs with training modules, social service outreach, the Commodity Supplemental Food Program (CSFP), school pantries operations, and educational classes. Additionally, it allows you to create custom programs for your specific community. You're able to easily keep track of food donors and inventory counts and move almost all of your operations online. Check out the demo:
Food Rescue Hero
Food Rescue Hero is an app that can mobilize thousands of volunteers from your screen by rescuing and redistributing fresh food in real time. This reduces traditional donation barriers to food retailers and delivers food directly to those in need. After a pilot in Pittsburgh, Food Rescue Hero currently has 10 partners operating in 12 cities. It is actively looking to work with other food rescue organizations to collaborate and save food waste. See for yourself below in this demo by Anthony Levin-Decanini, head of product:
Fresh Food Connect
Fresh Food Connect is a tech-based nonprofit that works to reduce homegrown waste and build community resiliency by offering gardeners the ability to donate their excess produce to local food security organizations through the mobile app. Gardeners simply sign up on the mobile app and indicate when they have extra produce. From there, a local nonprofit will retrieve the donations and make them available to local communities. Check out the demo, led by Laura Lavid, product and operations director at Fresh Food Connect:
More to Come
This is only the beginning of discovering how tech can help us address food insecurity, among other issues. We are planning many more upcoming demo events this year. If you know of any apps that should be showcased, let us know in the TechSoup Community Forums.
Additional Resources
More from Public Good App House:
Top photo: Shutterstock