The U.S. Department of Agriculture reports that nearly one in four households are experiencing food insecurity. With the world deep in the COVID-19 pandemic, these statistics are only expected to get worse. In fact, the United Nations World Food Programme predicts that those experiencing hunger will only double due to the pandemic.
The coordinated effort required for us all to work together and approach this crisis from various angles has never been more crucial. Here at TechSoup, we've been digging deeper in the topic to learn how we can use tech to address this issue, leading us to host our second Public Good App House demo event on the topic. If you didn't see our first food app demo event this last November, you can check out the recap here.
Moderated by Amanda Namayim from the Alliance for a Green Revolution in Africa, our latest demo event was joined by ShareTheMeal from United Nations World Food Programme, Flashfood, MealConnect 2.0 from Feeding America, GetCalFresh from Code for America, and OpenMeal. Check out the demos below to see how they're all working to fight hunger.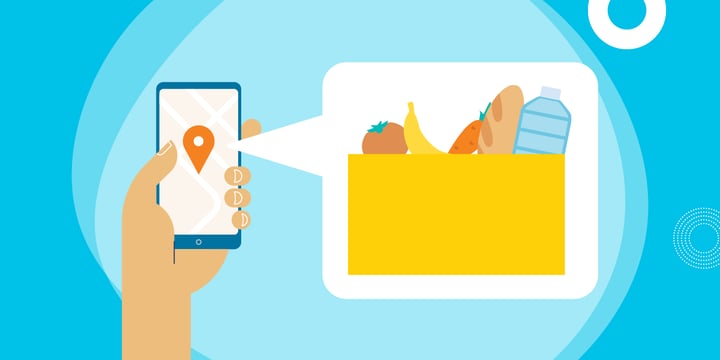 ShareTheMeal from United Nations World Food Programme
Developed and supported by the United Nations World Food Programme, ShareTheMeal is a convenient mobile app allowing users to "share their meal" with a child experiencing hunger by simply donating $0.80 through the app. Demonstrated by Camaley Jennings, the app also shows the progress after donating and where meals are distributed.
Flashfood
We were next joined by Josh Domingues from Flashfood, a free app aiming to reduce food waste in grocery stores. The app allows you to quickly and easily find discounted food (up to 50 percent off in some cases) in any location. Once you find the discounted items you want, you're able to pay from within the app, head to the store, and grab your food items. Check out the replay below.
MealConnect 2.0 from Feeding America
Justin Block, the managing director of digital platform technology at Feeding America, joined us to demo MealConnect, an app linking your food donations with local nonprofits in just a few easy steps. You simply post your items, such as leftover groceries or other excess food, on the free app via mobile phone or desktop. This allows the algorithm to then match your donation with a local Feeding America food bank. Then depending on capacity, a local food bank will reach out and take the donations.
GetCalFresh from Code for America
Built by Code for America, GetCalFresh helps families apply for California food stamps, also known as CalFresh, SNAP, Food Assistance, or EBT. Demonstrated by Tom Dooner, this free app helps those in need get up to $234 a month per household member on an EBT card. He also shares lessons learned while building the app and what's coming next for helping Californians in need. Check out the demo below.
OpenMeal
We were lastly joined by Jonathan Sou, front-end engineer lead at OpenMeal. OpenMeal is an online platform that supports businesses and individuals struggling with food insecurity. The app collects donations that are then distributed to diners as meal credits. From there, people in need can use the credits to order food at participating restaurants.
More to Come
This is only the beginning of discovering how tech can help us address food insecurity, among other issues. We are planning many more upcoming demo events this year. If you know of any apps that should be showcased, let us know in the TechSoup Community Forums.
Additional Resources
More from Public Good App House: