Disasters happen regularly and can take many forms. Hurricanes, wildfires, pandemics, floods, and more have forced nonprofits to stretch and morph the way they operate very quickly. If your nonprofit has not begun to build its digital resilience by moving systems to the cloud, implementing backup systems, and having a disaster response and recovery plan, it's very important that you begin to do so now. Not only are there great resources available to nonprofits, those you serve depend on you, so you need to be ready.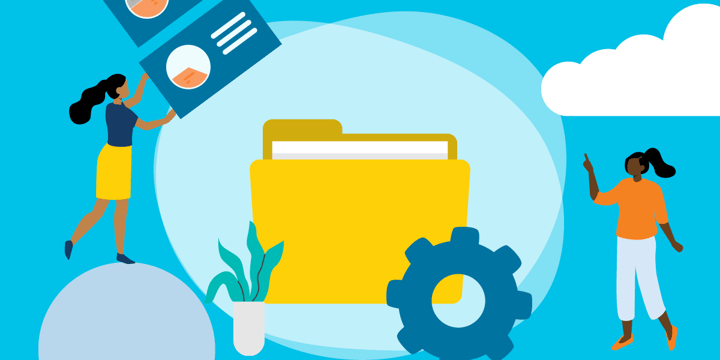 Prepare
To give yourself the best chance of recovering quickly from a disaster, you'll need to be as prepared as possible before the event ever occurs. This involves investing in services and equipment and training staff on how to use them. Depending on who it is you serve, you might also want to create emergency supply kits that can be provided to your constituents.
A robust data backup strategy is one of the best things you can do to protect yourself against information loss if you suffer a cybersecurity attack or a physical event that damages hardware. It's important to follow the 3-2-1 rule, having at least three different copies of your data, in two different locations, one of which should be offsite and separate from any others. You may want to look into software such as Veritas's Backup Exec and System Recovery tools, which will automatically create regular copies of your files and help you restore them quickly after an attack or data loss disaster.
You also need a plan to move as many of your software systems to the cloud. This will enable you to quickly switch to fully remote working in an emergency. You should have a plan in place for a quick switch to remote work, including virtual collaboration tools, laptops and other hardware, and access to files. Employees should understand what they need to do to be able to work from anywhere. There should be IT contingency plans for staff without an Internet connection at home and to cover any other potential limitations.
Another element of worst-case scenario planning is emergency communication strategies. You should have an up-to-date emergency contact for every employee and contact information for them that does not require an Internet connection.
Some disaster preparedness principles are also useful best practices in general. For example, make sure that your information storage systems are organized properly and that all employees have the right levels of access to anything they need, including your emergency plans.
Recover
Your approach to recovering will, of course, depend on the nature of the disaster. If there is a shelter-in-place order or any other restrictions placed by the government or local authorities, observe these strictly and encourage your constituents to do the same. Rely only on official and dependable sources for information and updates regarding your safety.
If you have a disaster recovery plan, you can set it in motion. Regardless, you should set up meetings with your key decision-makers to determine next steps, including if and how your services will continue and how to distribute funding. It's also important to check your lines of communication and establish new ones if needed. Consider using personal mobile phones if Internet access is compromised.
You'll also need to identify any technology loss. In a cybersecurity incident, this might be data, while in a natural disaster or other physical event, you may have lost computers or other hardware. Contact insurers and consider partnering with other local organizations, such as libraries or universities, that might share resources while you recover.
It's also important to take care of your employees during the recovery period after a disaster. Ensure that you are still paying them, finding an alternative method if the event disrupts your usual channel. You can also consider providing additional health and financial support to help them recover. Check in with employees regularly and allow plenty of space to rest, process, and reestablish routines.
Protect Your Community by Preparing Well
It's not fun to think through the worst-case scenarios, but doing so will help your organization to react well in the event of a disaster. TechSoup's Disaster Planning and Recovery Guide is designed to help you think through every aspect of coping with and recovering from a disaster. From information backup to emergency supply kits and supporting your wider community, it can help you to build robust plans that will enable your staff to recover well and take care of each other.
Additional Resources
Top photo: Shutterstock