As part of the 2019 India-U.S. Public Interest Technology Fellows Exchange, New America is sending three people who work on technology issues in the United States to India, and seven people who work in India to the U.S. The fellowship focuses on devising novel approaches to technology policy challenges. In this inaugural year, Ricky Abisla, of Caravan Studios, a division of TechSoup, has been selected for the exchange. What follows is the first installment of a three-part series chronicling his experience.
On January 19, I left San Francisco to travel to New Delhi, India's capital, to participate in the 2019 India-U.S. Public Interest Technology Fellows Exchange. I am looking at how local transit data is organized and shared so it can be used by transit riders and operators. I want to see whether or not these local communities have been successful in their efforts to date.
I'll spend my time talking with transit operators and authorities, bus and metro riders, civic hackers and activists, university professors, workers from the startup and business community, and the NGOs who provide much of the leadership in the transit mapping world.
Solving Local Problems with Technology
As part of my job at Caravan Studios I get the opportunity to work with a variety of stakeholders to help identify, shape, design, and build technology solutions to problems in their local communities. Mostly, these projects have taken place in or around public libraries, and, in my case, they've focused on libraries in Brazil.
In many places worldwide, there is a vacuum in determining whose responsibility it is to organize transit data and make it available for use. When the local government or transit operators do not organize this data, transit riders can be left without online journey planning tools and, in many cases, published maps and schedules.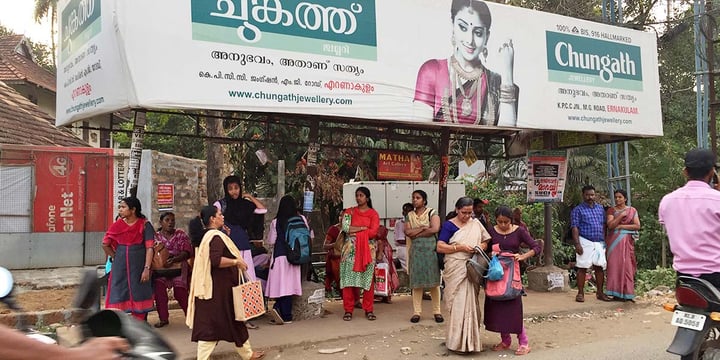 In these communities, a transit rider confronts opacity and lack of information about their transit options. This often has a series of negative effects on both the user and the urban environment. The transit rider may experience long wait times, frustration, and disappointment with their transit options. This can inhibit their use of public options and push them to choose lower-capacity vehicles (PDF) like personal cars, taxis, rickshaws, and rideshares like Uber or Lyft.
Using lower-capacity vehicles can lead to increased congestion and pollution, which are grave concerns worldwide, particularly in the developing world. In the Brazilian context, many Caravan project participants cited safety as a reason to want to know precisely when the bus was coming, in order to avoid waiting at dark bus stops at night.
Enter: Civil Society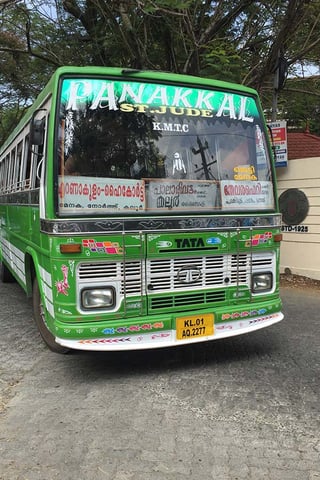 Civil society has often stepped into this space and has worked alongside technologists, universities, multilateral agencies, city agencies, transit operators, and volunteers. The goal was to map transit systems and organize the data into open protocols, such as the widely used General Transit Feed Specification, or GTFS. In India, the World Resources Institute, a global research organization, provides much of the leadership around transit mapping and converting transit data into open standards. The resulting data can be consumed by mobile apps like Transit or Google Maps. The institute also works to build capacity with local governments, with the end goal of mitigating climate change and bettering life in Indian cities.
It's not often as simple as providing other sorts of open data resources, like uploading a city budget to an open data portal. Converting transit data into GTFS is technical work, and it requires technical capacity and quality control. In the absence of existing data, like GPS coordinates of bus stops and shape files that show routes through the city, a transit system must be mapped. Then it can be displayed on a mobile app or used by the transit operator to analyze its operations and improve service. This represents a lot of work for a city to embrace.
Despite the success of community-based efforts like Digital Matatus and WRI's mapping work alongside the metro system in Kochi, we must ask: Why does much of this work fall to civil society? What are the barriers that city authorities grapple with when they are deciding whether to open up their data?
Understanding what works — and what doesn't — will help other communities to embrace organizing and opening their transit data. And understanding the specific concerns and challenges that local transit authorities grapple with can help the broader open data and transit community to create strategies to address these issues.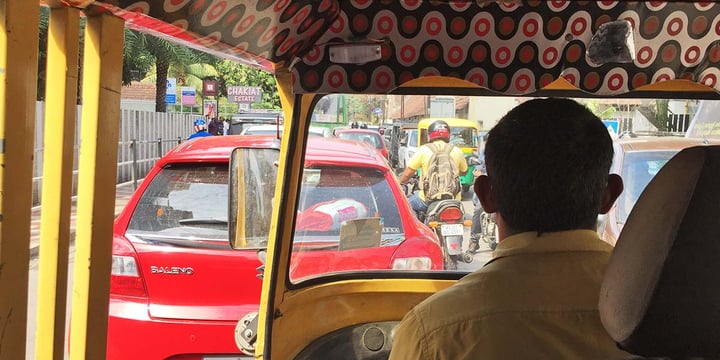 Using Open Data to Build Sustainable Cities
Helping local transit authorities understand the benefits of open data and the steps they can take to organize transit data and open it up will help sustain our cities. Civil society has provided excellent leadership and has marshaled significant resources in helping cities to organize, publish, and maintain their data. But it may be time for government to provide more leadership and take responsibility for ensuring that this data is publicly available.
Civil society has worked alongside government to make enormous inroads in organizing and opening this data. Yet standardizing a governmental approach can help ensure that more cities provide information that will encourage more people to ride public transit. This can have an array of positive effects on the environment and lives of city dwellers.
The goal of my India-U.S. Public Interest Technology Fellowship is to highlight successful transit data projects and learn from their example. Understanding what has worked may help to identify potential training and policy interventions that would help local transit authorities choose to organize and publish transit data in an open format.
I look forward to sharing my journey with you.
Additional Resources: Data Management and the Digital Divide