Fundraising is hard, even in the best of times. And these are hardly the best of times. We all are struggling to keep the doors open and deliver services regardless of the challenges brought about by the pandemic, the Great Resignation, climate challenges, and other obstacles.
Despite these difficulties, we have to continue raising money to support our missions during these uncertain times. While it may be tempting — and even wise — to rely on the supporters who have been there with you from the beginning, you can't stop there.
A healthy organization should always engage new supporters. Current supporters can disengage for a wide variety of reasons, sometimes at the worst possible moment. If your organization relies on just one or two sources of funding — including individual or institutional donors — you are at risk of having the rug pulled out from under you.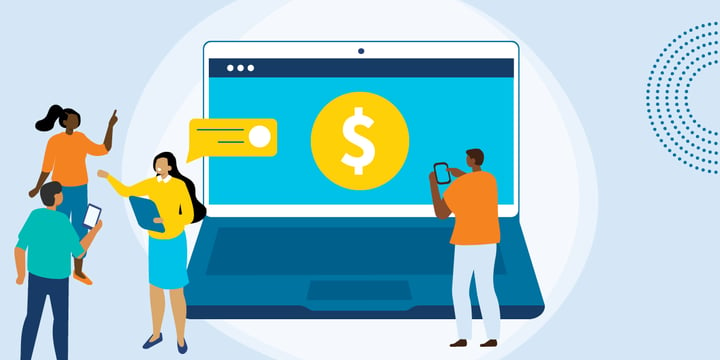 Here are some funding options to consider as you look to diversify your organization's funding.
Foundation Prospecting
Foundations exist to support charitable work. Unlike charities, foundations engage primarily in grantmaking and are funded by a limited number of donors. Even if foundations are already part of your funding portfolio, there is likely room to expand and diversify your number of foundations.
In addition to local foundations, such as community foundations and others, you'll find a wealth of opportunities once you begin prospecting the more than 240,000 other funders in the U.S. Fortunately there are tools to help, and TechSoup has partnered to provide a number of them to your organization.
GrantStation $99 Limited Offer
Individual Donors
Individual donors are the lifeblood of many nonprofits, and for good reason. In 2020, individual giving accounted for 78 percent of all charitable giving in the U.S. Many words have been spilled in books and across the web on how to maximize individual giving, so we won't go into too much detail here.
Organizations looking to expand their individual donor programs should consider several approaches and strategies to not just obtain new donors but to retain and grow the support of current donors. Here are some strategies to keep in mind:
Corporate Engagement
Corporate reputation in the community is more important than ever. Corporations are looking for new ways to engage their communities, and they want to demonstrate civic responsibility to the public. While this could mean monetary support for your organization, you should remain open to thinking creatively (and cautiously) when discussing corporate engagement with your organization's work.
While a corporation may not have substantial dollars allocated for grantmaking, it may be able to support you with skilled volunteers, community-facing events, and other valuable forms of in-kind support. These resources can be as beneficial as financial support if the relationship is structured well and serves your organization's interests.
Earned Revenue
Whether selling coffee mugs with your organization's logo or providing billed services, many organizations have found ways to earn money in addition to relying on traditional gifts. There is money to be had here, but it is not without risks.
Building an earned revenue program will cost you time, money, and attention, and it could pull focus from your mission if not implemented carefully. And, depending on the details, your organization may incur some tax responsibilities for earned funds that are found to be unrelated to your mission.
Earned revenue programs can give your organization important, unrestricted funding, but it's important to do your homework before you make the decision to start.
Get Some More Baskets
As a healthy organization, you should always find ways to engage new collaborations. Start by expanding your foundation partners. Try creatively engaging individual donors. Partner with proactive corporations. And open new streams of earned revenue. These four key approaches will help you diversify your financial streams, increase your donations, and mitigate your overall risk.
There is a Spanish proverb from Don Quixote that holds up today just as well as when it was written in 1905: "'Tis the part of a wise man to keep himself today for tomorrow, and not venture all his eggs in one basket." In essence, when it comes to diversifying your nonprofit's funding sources, get some more baskets.
Additional Resources
Top photo: Shutterstock