On Wednesday, July 24, TechSoup hosted a Technology Salon with 30 social impact leaders from diverse backgrounds in the corporate, philanthropic, and nonprofit sectors. We discussed what impact investing means for nonprofits, philanthropists, and investors and for our ability to make change together. It was a unique chance to share what TechSoup is learning through our direct public offering (DPO) almost a year after its launch.
What Is Impact Investing?
Impact investing refers to "investments made into companies, organizations, and funds with the intention to generate social and environmental impact alongside a financial return," according to the Global Impact Investing Network.
Less than 20 years after the term was coined, the field is growing fast: Impact investments are now worth $502 billion (PDF) worldwide.
The conversation was off the record, but TechSoup separately interviewed each discussion lead: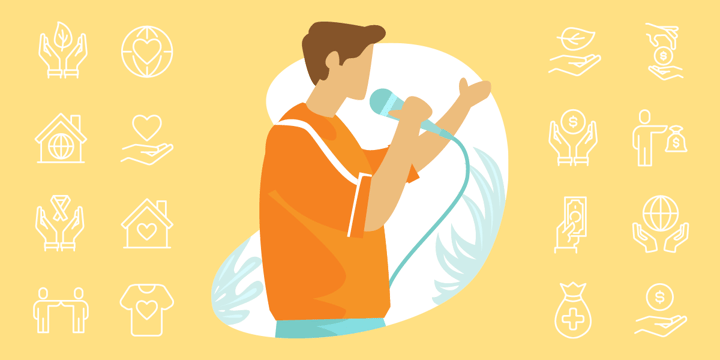 The Key Takeaways
Why Are Nonprofits Inviting Investments?
Many nonprofits are limited by short-term funding streams from grants or donations. Unrestricted support can be the hardest money to raise, but it also can be the most vital. Investments with five-year terms, such as TechSoup's DPO, allow for long-term planning to maximize operations, innovate, and grow.
TechSoup pioneered a DPO as part of its Growth Capital Campaign to scale its reach from nearly a million nonprofits to 1.7 million around the world. This will allow TechSoup to help other organizations provide, for example, safe shelters, food, and education to those who need it most.
Democratizing Investing
TechSoup invites people to invest with as little as $50, although investments of $50,000 or more are available to accredited investors. This threshold is extremely low, allowing almost anyone to support TechSoup's work while receiving a financial benefit themselves. TechSoup's approach levels the field for investors who "would otherwise largely be locked out of the impact investing sphere," says Skoll Foundation's Liz Diebold.
TechSoup believes it is the first nonprofit to be qualified by the SEC for a Reg A+ Tier 2 securities offering, a structure that welcomes investment from people all over the country without needing to seek approval in each state.
It's an "unusual and exciting position," says Ken Tsunoda, one that allows TechSoup to engage stakeholders from a huge range of backgrounds as impact investors.
Mission or Market First?
From the investor's point of view, the biggest distinction between a donation and an investment is the opportunity to get a financial return. But in the case of investing in nonprofits, it's more complicated.
Participants expressed fears over whether nonprofits that invite investments can become so concerned about meeting their return rates for investors that they may veer from their mission. Aligning the interests of investors with those of the nonprofit is critical. Kim Arnone emphasized the importance of the connection that develops when funders have a stake in an organization's mission. "It's contributing to your capital," she said, "but you're also producing a relationship."
Mission-Focused Investors
Those investing in nonprofits do so because of a desire to see an organization's mission succeed, with financial return considered secondary. Tsunoda said that those who invest in TechSoup do so because they support the mission rather than seek a return on their investment (though they can earn up to 5 percent annualized through the DPO).
One participant asked how impact-minded organizations can encourage more investments from traditional VC funds. Jeremy Fiance of the House Fund said it chooses investees who show "passion for the problem they are trying to solve." Since passion is a driving force for many nonprofits, funding seekers can be encouraged to show it as a strength to potential investors.
The Limitations of Impact Measurement
Nonprofits aren't out to make money, and they don't often have standard monetary indicators of success. This means that they need to find other ways to track impact beyond financial revenue. As impact investing has become more mainstream, the need for robust metrics has grown, raising the standard for project management and pushing nonprofits to learn from businesses.
However, one participant was concerned that the sector's obsession with metrics is actually limiting innovation. He suggested that the increased necessity of looking back rather than forward might decrease impact and lead to vital but hard-to-measure factors that are overlooked.
Participants discussed ways to track these value points without compromising on impact. They raised the need for appreciation for qualitative analytics. And participants agreed that for some complex problems that civil society organizations address, randomized control trials simply can't bring enough light to the true positive outcomes achieved.
Sharing What We've Learned
Education is a critical component of TechSoup's plans for what's next. We'll be sharing what we've learned from our first year of inviting investments through webinars, talks, articles, and trainings, so watch for more!
Participants concluded by sharing ways to collaborate, continue the conversation, and support one another.
Challenge Match
Through September, anyone in the U.S. and Canada can invest in TechSoup's DPO and double their impact thanks to a match on investments from the TechSoup Board of Directors (up to $150,000). That's a doubling of the effort that already turns a $100 investment into $47,000 of resources for nonprofits around the world.
Thanks to the Vodafone Americas Foundation for sponsoring San Francisco Bay Area Technology Salons.
Additional Resources