Though the COVID-19 pandemic flipped our world upside down, many individuals continue donating to help nonprofit organizations continue their critical work. In fact, the Association of Fundraising Professionals' latest quarterly fundraising report indicates that donations and number of donors were up 7.5 percent in the second quarter of 2020, the highest they've been in five years.
That offers hope for Giving Tuesday 2020. Although a wrench has been thrown into, well, everything we planned in 2020, one thing you can still count on is the fact that your donors care about your cause. Here are the ways you can do your best to retain them and even attract new donors this Giving Tuesday.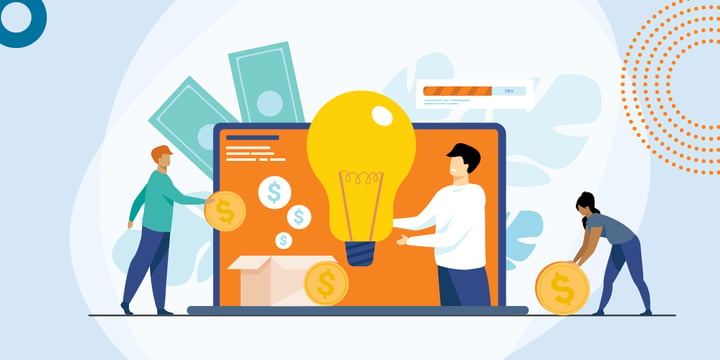 Map Out Your #GivingTuesday Donor Journey
This Giving Tuesday, retain donors beyond the big day with a multichannel donor engagement strategy that connects donors with your mission. Guide your team's planning with this worksheet.
Optimize Your Online Donation Forms for Maximum Success
Each year, more and more people tune in to Giving Tuesday, thanks to social media. From 2018-2019, online giving revenue on Giving Tuesday increased 28 percent from $400 million to $511 million. Be sure your online giving form is ready for the big day with these three steps.
Watch #GivingTuesday Webinars from Nonprofit Professionals and Industry Experts
Attend these webinars to learn from successful fundraisers and nonprofit tech gurus how to stand out on Giving Tuesday and turn new donors into long-term advocates. Browse webinars.
Elevate Your Email Strategy
Catching your donors at the right time with the right message may be what gets your mission over the finish line. This Giving Tuesday, know optimal messaging times with this timeline and simplify crafting your message with these templates. See email templates and timeline.
Stand Out on Social Media
When it comes to #GivingTuesday, social media is the best channel to create instant buzz for the daylong fundraising campaign. That makes Facebook, Twitter, and Instagram essential to your strategy. Get social media templates.
Help Social Media Activists Take Action
Online fundraising provides individuals with an action they can take in response to the headlines in the news when they otherwise feel powerless. Pair your mission with their passion.
Recruit Monthly Givers
Making larger asks can be challenging for your donors who may be facing financial hardship at this time. Offering your monthly gift program will give them an option to continue their support in a way that's easier on their budget. Explore monthly gift strategies.
Launch a Peer-to-Peer Fundraising Campaign
Giving Tuesday has become a popular giving tradition on social media. Give your supporters a way to share about your cause and fundraise on your behalf with a crowdfunding campaign that's sure to catch the eyes of the like-minded potential donors in their network. Get crowdfunding templates.
Make a Compelling DIY Fundraising Video
A Google study (PDF) has found that a whopping 57 percent of people who watch fundraising videos will go on to donate to that cause. You can leverage this medium to rally your supporters around your Giving Tuesday goals. Watch this fundraising video how-to.
Use Free (or Close to Free) DIY Marketing Tools
You don't need to be a professional video editor or graphic designer to create buzzworthy marketing content for your Giving Tuesday campaign. Check out this list of free or cheap marketing tools.
From all of us at DonorPerfect, we wish you the best of luck in all of your Giving Tuesday endeavors. We cannot thank you enough for your continued efforts to help the world's most vulnerable populations, especially now.
Get Giving Tuesday templates sent to your inbox.
Additional Resources