What are the trends in the donor management and fundraising software market, and are the systems changing fast enough to make it worth your while to select and implement a new one? In the course of researching our Consumers Guide to Donor Management Systems, we at Tech Impact have done in-depth reviews of fundraising software every three years or so for the past decade and a half, giving us unique insight into the market.
But wait ... should nonprofits even be looking at options for fundraising software right now? I recommend that nonprofits evaluate their donor management system every three to five years, and studies — including those conducted by Tom Lehman — support this as a best practice. Our experience at Tech Impact suggests that people are still shopping for and replacing donor management software, even in this time of uncertainty about the future of nonprofit programs and finances.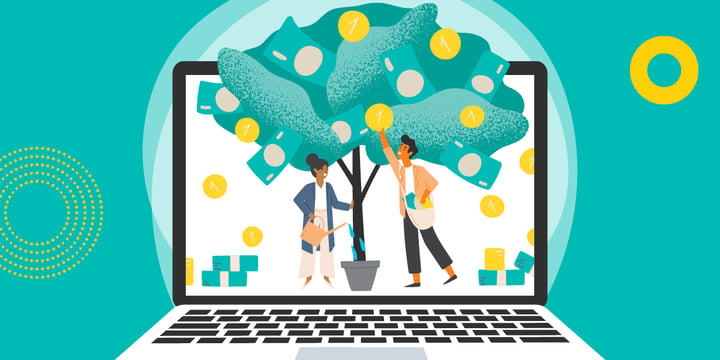 Here's a preview of some of the trends you will read about in our new 2020 edition, now called the Consumers Guide to Low-Cost Fundraising Software, available starting today at TechImpact.org.
Trends We're Seeing
One of the biggest trends is the emphasis on features that support digital fundraising and digital donor engagement, said Amadie Hart, lead researcher of the guide.
"This could be a bias based on our selection criteria or who responded, but it seems like the systems we reviewed went 'all in' online since the last report," she said. While the systems still support direct mail and in-person gala events, new product development has focused on web and mobile giving channels and communication channels like email, messaging, SMS, and social media.
Why? Long before the COVID-19 pandemic, fundraising experts were noticing that online and mobile giving were growing. Even though they don't comprise the majority of funds raised yet, generational shifts and trendlines indicate that these modes will become more important over time. According to the 2020 M+R and Blackbaud benchmark reports, mobile giving is about a quarter of online transactions and about 14 percent of total giving. All of the systems we reviewed have mobile optimized forms, several provide broadcast texting, and some had text-to-give or text-to-subscribe.
A Few Other Trends
Reporting is more robust. "My jaw dropped when I saw one report which automatically did something that would have taken me hours to do in the past," Hart said. "They really have advanced."
Cloud-based systems are now the norm. Our subject matter experts indicated that remote access was in high customer demand, even before COVID-19, and we considered this to be significant enough that we made it a requirement in order for products to be included in the 2020 edition of the guide.
Versatile peer-to-peer fundraising tools are more common. Hart estimated about half the systems either had native peer-to-peer features or integration with a peer-to-peer platform. This method of fundraising, which was already popular for in-person events, might become even more prevalent in its virtual form as we approach the end of 2020. That's because people are becoming more comfortable with asking friends and responding to those requests, and it's a replacement for in-person events.
Differences Between Donor Management Systems
Our research team's overall impression of today's donor management systems is that they are, across the board, solid on basic functionality. You almost can't go wrong when choosing a system if your needs are typical and straightforward.
There are some points of differentiation that might make one system a better fit than another in a given situation. These are some examples:
Self-service donor portals
Native broadcast email versus integration with a third-party tool
Security protections
Advanced sustainer features
Automation and workflows
Integration, whether it's with a broadcast email tool, a peer-to-peer tool, or some other application, invites a lot of questions from the savvy prospective customer. For example, does the data flow in only one direction, or is it bidirectional? More specifically, does the donor management system capture details such as whether a constituent opens an email or clicks a link in that email message, or is that information only stored within the broadcast email tool? Some integrations feel very automatic, and others require a good deal of configuration.
We barely touched on data security in the previous edition of the guide, but security demanded our attention in 2020. Every nonprofit must make sure it is protecting its constituent data — and that includes choosing a software vendor that offers an appropriate level of protection.
All of the products in this guide use robust hosting and backup systems, and some additionally offer two-step login or two-factor authentication, or data encryption both in transit and at rest.
Answers to Your Questions
The 2020 Consumers Guide to Low-Cost Fundraising Software is available at TechImpact.org starting today. It includes a downloadable e-book as well as a digital interactive version with options to sort, filter, and favorite the reviews.
Looking for a deep dive into these systems and a chance to ask questions? Register for the Tech Impact course, Selecting a Donor Management System, starting October 8, which will teach you about your options and help you narrow your list to a handful of systems that are a potential fit to your needs. The course, normally $395, is entirely free thanks to a grant from Fidelity Charitable Trust. It includes expert-led demonstrations of 12 of the software products reviewed in the guide.
Karen Graham is managing director of education and outreach for Tech Impact, and head of the Idealware program, home to the nonprofit Technology Learning Center. This expansive collection of technology education materials created exclusively for nonprofits includes hundreds of free publications and downloads, a free organizational tech assessment, and a comprehensive curriculum of webinars, courses, and on-demand learning about nonprofit technology. Visit Tech Impact's Technology Learning Center to learn more.
Additional Resources