Fluxx Grantseeker is a fantastic tool for nonprofits, offering a host of intuitive features designed to make it easier to find funding opportunities for their organizations and manage pre- and post-award activities. The tool provides everything you need to find the right grants and manage your tasks quickly, effectively, and easily — from a search tool to workflow management to automatic notifications and impact updates wall.
You may notice some similarities with another TechSoup donor partner, GrantStation. These are both great tools, and we recommend considering them both if you are looking to invest in technology to make your grantseeking process easier and more streamlined. However, a key distinction is that GrantStation is primarily a tool for seeking relevant grantmaking organizations, whereas Fluxx Grantseeker is focused on streamlining the entire process of finding grants. This includes a search tool, but it also encapsulates collaboration, task management, and data visualization, among other features.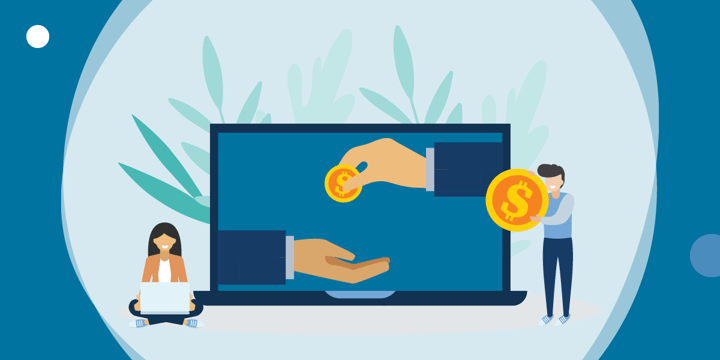 We are excited to be partnering with Fluxx Grantseeker to offer nonprofits access to its paid plans at a 50 percent discount. Grantseeker has three plans, offering increasingly sophisticated features and capabilities. Here are a few of our favorite features!
Discover
Grantseeker includes a huge database of grantmaking organizations, which nonprofits can use to find funds that align with their mission and vision.
With Grantseeker Prospecting, you can filter by location, mission, and a number of other factors in order to find the funders that are most likely to accept your application. You can also see detailed histories of potential funders, including organizations they have funded in the past and key people within the foundation. This can be used to guide your decision-making and to choose funders that you are excited to work with.
Track
As well as being a search engine for funders that share your organization's mission, Fluxx Grantseeker exists to help guide your application process. You can use the tool to manage your grants, reports, payments, and other key project checkpoints.
By tracking your funding progress with Grantseeker's visualization tool, you can make sense of your fundraising targets and whether your current awards will get you there. You're also able to allocate different grants and applications across your programs, making it easier to see exactly what you have and what funding you still need to find.
Organize
Grantseeker offers organizational tools to help you collaborate with your team and streamline the application process. This will help you connect with the right people, set priorities, and create the right tone in your application. When you are awarded grants, Grantseeker helps you allocate those funds towards the correct program.
Within the tool, you can assign tasks to your team and set deadlines in order to keep track of progress and ensure that your applications get in on time. You can view all of your tasks and deadlines in one comprehensive schedule. Integrations with Google Calendar, Outlook 365, and iCal allow you to send reminders and updates straight to your inbox. You can also attach files directly from Google Drive to ensure that your documents are always up to date.
Grantseeker's answer bank helps your team to complete applications faster by allowing you to store common responses. This creates a searchable database that you can use to respond to questions that often pop up in grant applications or other communications. If your organization has a lot of volunteers or a high staff turnover, this can provide the resources for those people to find the answers they need while also staying true to the tone of your nonprofit.
Share
Grantseeker creates pre-built reports in the form of graphs, charts, or timelines to help you make sense of your data or share it with others.
By assigning grants to the different programs within your organization, you can create charts to show the distribution of funding within your organization. If you need to see the bigger picture, Grantseeker can also create configurable timelines showing program funding information over months or years. By using the visualizations that Grantseeker automatically builds for you, you can avoid some human error and direct more of your staff's precious time towards finding funds for your work.
Own the Details, Drive More Impact
The fundraising world can be confusing and frustrating, but Fluxx Grantseeker is here to help you streamline your workflows, save you time, and find the right funders. By partnering with Fluxx Grantseeker, we aim to make the process of funding your important work easier and more affordable than ever before.
More Resources