The key to a successful year-end fundraising campaign is no secret — it's planning ahead. Building a robust and optimized year-end campaign requires a significant time investment, but maximizing the most charitable time of year is worth every minute. Your year-end giving campaign can be broken down into three phases:
Plan and build
Launch and engage
Thank and upgrade
Nonprofit leaders are strapped for time and resources, but that's exactly what makes the planning and organizing of your campaign so valuable. The goal is to avoid reinventing the wheel year after year and introduce other effective tactics like a few of those outlined below.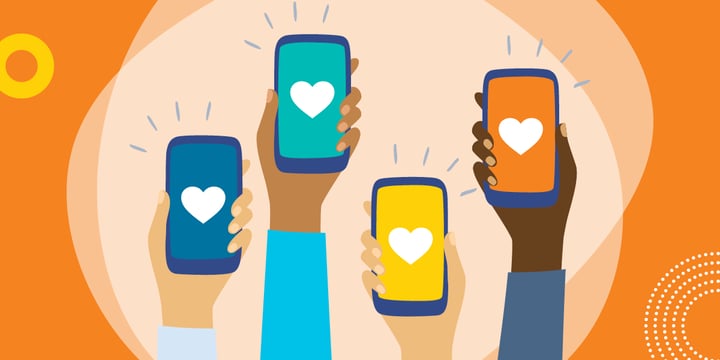 Phase 1: Plan and Build
The first phase is by far the most time-consuming but also the most important. The planning stage is the backbone of your year-end campaign and serves as a forcing function to align your team around the goal and strategy.
Begin by evaluating your previous campaigns to define what's worked and hasn't worked in the past. This will circle back to the data you capture and how it can inform your 2020 strategy. Some questions to ask yourself:
Where did our team spend a lot of time but with little results to show for it?
Which channels generated the most revenue?
Which audience segments were most responsive to our solicitations?
Can we compare the amount of web traffic, conversion rate, and average gift amount year over year?
What outliers do we need to account for? Examples are matching gifts, national news coverage, a sizable major gift from an individual that we may not be able to expect this year.
If you're a budding organization that is running a year-end campaign for the first time or aiming to add a level of sophistication to your existing efforts, set your organization up for success. Implement tracking and analytics across your site and digital channels before you go live.
Step 1: Define Your Fundraising Goals
Your goals must be SMART (specific, measurable, achievable, relevant, and time-bound). Setting specific goals helps to focus the objective of your campaign and makes it actionable. Simply wishing to raise more money than in the previous year is not enough: You can accomplish this unspecific goal by raising just one more dollar. Consider how you can define your fundraising goal in terms of programmatic impact: This keeps the focus on getting results.
An example of a SMART goal in action is a goal focused on your impact: "Raise $20,000 by 2021 to provide clean drinking water to 326 families on our waiting list."
As you develop your SMART goal, consider how your team will measure success. List out your primary KPIs (key performance indicators) and determine if they can be measured with your existing technology stack. As mentioned above, website traffic, conversion rate, and average gift amount are very informative for a time-bound campaign.
Step 2: Evaluate Your Tech Stack
At a minimum, ensure that you have the five following tech tools in place:
Step 3: Outline Roles and Responsibilities
We explored the importance behind clearly defined roles and responsibilities in our TechSoup blog on building culture that enables rapid growth, but this step should be repeated with every campaign or initiative. Whether your team develops a RACI chart to establish who's responsible, accountable, consulted, and informed, or it's simply outlined in an email and shared with the team, just don't leave room for ambiguity.
Defining who will be responsible for which aspects of the campaign and who are the approvers will drastically improve your efficiency and effectiveness when it's time to launch. This exercise will also help you determine if you need extra capacity or specialists to help you reach your desired end state.
Step 4: Define Your Audience
Speaking to your unique audience in a personalized and direct way ultimately provides relevant content that is more likely to convert. There's no such thing as one-message-fits-all, so identify ways to personalize your message and deliver content that resonates and inspires based on what you've learned about your audience's motivations.
Here are a few common ways to segment the nonprofit audience:
Donors (one-time, monthly, major)
Supporters (email subscribers, event attendees)
Giving behavior (amount, frequency)
Demographics (geography, age, gender)
Content or programmatic preferences
When you speak to these segments directly, your audience will feel valued and ultimately more likely to donate to your mission.
Step 5: Develop Your Content Strategy
Steps 1 through 4 are all in preparation for bringing your campaign to life. Consider what your core messaging will be and how your goals, technology, and segmentation efforts will influence your messaging. Develop a channel plan that identifies where you will be reaching your supporters and when.
With email as a top driver, studies show that multichannel donors are three times more valuable, so consider leveraging text messaging or personalized direct mail to reach your supporters on different platforms. Before you deploy the "hard asks," be sure to intersperse cultivation communications to avoid bombarding your supporters.
As you outline your content strategy and high-level messaging, determine the timing and cadence for the messages you wish to share and clearly outline all the copy and creative assets required. Don't go silent on key fundraising days like Giving Tuesday, and make sure to capitalize on the last three days of the year, since 12 percent of all online giving occurs on these days.
Phase 2: Launch and Engage
The biggest lift of your year-end campaign comes in Phase 1, so that once it's time to launch, you're ready to put your campaign to the test. Even the most prepared campaigns will have room for adjustments, so keep your eyes on what's working, and don't be afraid to switch something up along the way. If you're seeing low open rates on a particular email segment, consider interspersing more personalized, direct communication from the leaders at your organization.
Keep your key stakeholders and sponsors updated on the preestablished KPIs as your campaign progresses. You can provide real-time updates with your supporters as well. "More than 300 donors have made a gift this month, putting us at the halfway mark of our fundraising goal."
Phase 3: Thank and Upgrade
Contrary to popular belief, your year-end campaign does not end on January 1, 2021. Saying thank you and sharing gratitude with your supporters is vital for donor retention.
Build out your communications plan beyond January and deploy a thank-you series that clearly demonstrates what your organization will accomplish with the funds raised and avoids any hard asks for funding.
As you assess the performance of your year-end campaign, prepare a strategy for upgrading new and existing supporters by asking them to give monthly, fundraise, or attend an upcoming fundraising event in the first or second quarter of 2021.
Incorporating a thank-you-and-upgrade strategy to immediately follow up your year-end campaign will prime your organization for success in 2021 and beyond. You will ultimately demonstrate your commitment to your cause and the role your supporters play in your continued growth.
To streamline the year-end fundraising process for all nonprofit leaders trying to do more with less, CauseMic compiled a comprehensive Resource Hub to maximize your revenue regardless of size or mission. Learn more here.
Additional Resources