Seasonal fundraising campaigns give your nonprofit the opportunity to call on the generosity of your community to support the work you do each day. But the methods and tools needed to make a campaign successful can be used all year round to manage all your fundraising pushes, not just for end-of-year giving.
In what follows, you'll find some easy ways to use Asana to manage workflows in your fundraising campaigns.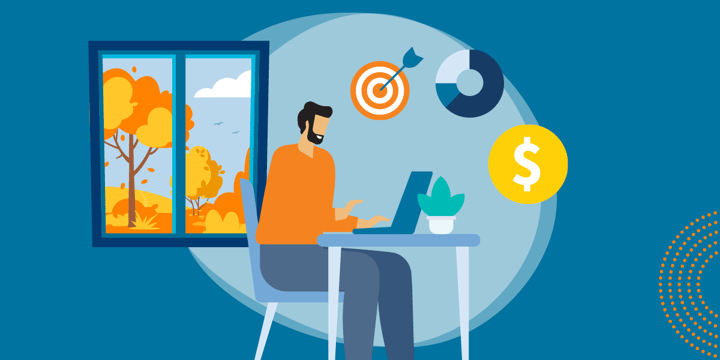 Projects and Templates
When you create a project, you can either start from scratch or choose from the template library. Offering a curated list of pre-made projects organized by type, the template library is a great resource to brainstorm the different types of Asana projects you want to create.
Tasks, Sections, and Subtasks
Our templates are generated with pre-populated sections and tasks relative to your project. You can also edit and customize templates to fit your campaign needs. Your high-level list of projects might look like this:
Create Digital Media Content and Marketing Strategy
Email Outreach Campaign
Collaborate with Design Team
Once you have a longer list of tasks, you want to have different phases for your campaign so that it's clearer and easier to understand for anyone jumping into this project. You can do this by adding sections. Sections can be used to create categories, workflow stages, priorities, and more.
With your to-do list organized into sections and associated relevant tasks, you now want to include specific action items or subtasks to successfully launch your seasonal fundraising campaign. Use subtasks to break up the work of a task into smaller parts or to divide up the work among multiple people. Subtasks function like independent tasks, with all the same fields as a parent task, but they are embedded within a parent task. For example:
Section: Create Digital Media Content and Marketing Strategy
Task: Website — Landing page content and engagement strategy

Subtask: Create relevant content materials
Subtask: Connect with design team

Task: Social Media — Influencer activation and engagement strategy

Subtask: Facebook
Subtask: Twitter
Subtask: Instagram
Creating sections, tasks, and subtasks fosters the one source of truth to enable you to get work done more efficiently and effectively.
Milestones
As you make strides through your campaign, include milestones* to mark specific points along a project timeline to track progress that must be reached to achieve success.
Managing Stakeholders and Communicating Progress
Once your campaign project is fully built out, it's time to include key stakeholders to ensure a successful launch, such as marketing, IT, development, and creative. Assigning tasks and adding due dates ensures that each item has an owner and a defined timeline.
Mentions
You can also communicate your progress by @mentioning people and adding collaborators. Including a collaborator is similar to CCing someone in an email chain, but users can easily unfollow a task if they don't need to see the notifications. This allows other people to contribute to the task or follow the work that's being done.
Status Updates
Status updates give you a nice view of where you're at with a project. You can see the status, how many tasks are completed or incomplete, upcoming milestones, and insights to see how the tasks are tracking to completion.
When you have that accountability and visibility throughout, it gives you focus and clarity of purpose and makes teams more connected and productive.
Fundraise with Ease
The success of fundraising campaigns hinges on seamless planning and execution. Asana can help streamline your campaign workflow and provide clarity and clear communication to all team members. TechSoup members can get started with Asana Premium or Business tier today with our exclusive offer of three months free. Learn more here.
* Milestones are available only in Asana Premium.
Additional Resources
Top photo: Shutterstock