Empowering nonprofits to use technology for good is at the heart of everything we do at TechSoup. Since the beginning, we've partnered with corporations that believe that access to mission-critical software and hardware should be made available to organizations focused on making a positive change in their communities. Today, we're announcing the VMware for Nonprofits program at TechSoup, and we couldn't be more excited.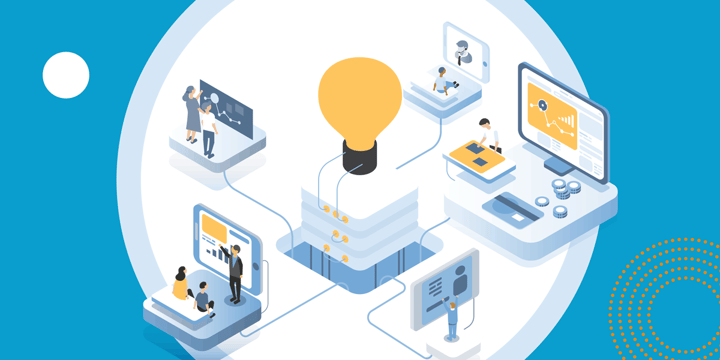 As part of VMware's commitment to strengthening the nonprofit sector through digital transformation, this is another step in an ongoing partnership with VMware. Along with the discounted offer of a powerful desktop virtualization solution, TechSoup and VMware are working together in other ways that benefit the nonprofit sector at large. In March 2019, VMware led a coalition of corporate partners that donated $500,000 to develop TechSoup's ICT4NGO digital assessment tool, which will help nonprofits make progress on their own digital transformation.
VMware also recently confirmed a $2.5 million recoverable grant to fund TechSoup's $11.5 million Growth Capital Campaign. We're grateful to VMware's ongoing commitment to serving its communities by recognizing the transformative power of technology in the nonprofit sector. Learn more about the grant.
Access to powerful software tools is a necessary part of every nonprofit's digital journey. Through these efforts, our partnership with VMware is helping both TechSoup and organizations everywhere in more ways than one.
The VMware for Nonprofits Program at TechSoup
Currently, the VMware for Nonprofits program offers two discounted desktop virtualization solutions to eligible TechSoup members: VMware Workstation Pro and VMware Fusion Pro.
Workstation allows you to run multiple operating systems on a Windows or Linux PC, and Fusion allows you to run Windows and other operating systems on a Mac. Both allow organizations to simplify the delivery, protection, and management of virtual desktops for developers and end users.
Fusion and Workstation make it easy to maintain existing applications as hardware is refreshed because virtual machines are portable across VMware products. VMware can even convert an existing, older PC into a virtual machine and put it on newer hardware without impacting the contents of the original operating system.
Fusion and Workstation are great solutions for switching between multiple operating systems (such as Windows, Linux, and macOS) on a single computer for development, testing, security, and application portability. You can even copy and paste or drag and drop between operating systems and encrypt virtual machines for maximum security.
Each offer provides a perpetual license for installing and operating the software on one machine and includes one month of email support from VMware. If additional technical support is needed, that can be purchased directly through VMware.
More VMware Offers Coming Soon
In the coming months, TechSoup will offer vSphere, the industry-leading server virtualization software. vSphere can help your organization simplify datacenter operations and management and decrease overhead and direct expenses. Additionally, every server virtualized is estimated to avoid the output of 4 tons of CO2 per year. If you'd like to know when vSphere is available, send an email to vmware [at] techsoup [dot] org.
No matter what your organization's mission is, TechSoup is here for you. And through partnerships like these, we'll continue to push the needle forward on digital transformation for nonprofits around the world. Civil society needs resources. It's our mission to provide them.