As the world migrates its IT operations to the cloud, the nonprofit sector stands to benefit significantly from this foundational shift in the way we use technology. Allowing nonprofits to do more with the resources available to them is just one benefit of the cloud. The other is the ability to access an unprecedented amount of sector-related digital capacity data. We can use this to engineer targeted and appropriate solutions to some of the world's most persistent problems, like food insecurity, human trafficking, and air pollution.
These solutions are only possible through a global shift to cloud computing and through the continued efforts of corporate partners dedicated to making these solutions available to NGOs around the world.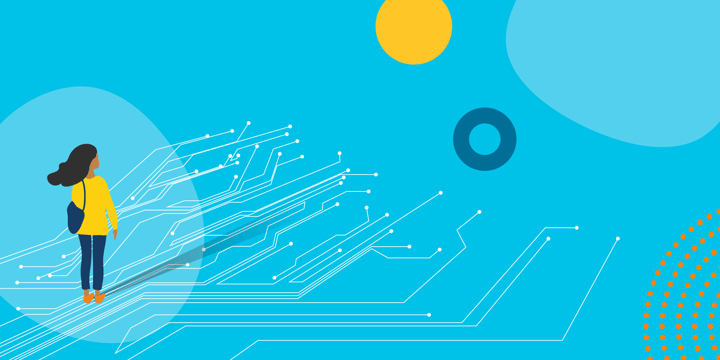 At TechSoup, we're developing what we are calling our Digital Transformation Initiative, which will serve to better allow our sector to achieve the benefits of a cloud-first mindset.
To kick off this initiative, TechSoup has partnered with a coalition of leading Bay Area technology corporations. We want to ensure that all the nonprofits we reach know the next step to take in their digital transformation. We will do this by providing them with access to all the information, tools, products, and services they need to successfully transition to the cloud.
Today, we're excited to announce that TechSoup has received a grant of $500,000 from a coalition of Bay Area technology corporations. The coalition is led by VMware along with Okta and is supported by contributions from Box, Adobe, and Cisco.
The grant support will be used to build out our digital assessment and guidance program. Leveraging TechSoup Europe's pilot ICT4NGO Assessment tool, the updated tool will provide nonprofits with customized digital transformation road maps. The tool will assess each organization's technology capacity across six categories:
Productivity
Security
Back-office process automation
Reach and engagement
Data and impact measurement
Innovation
"Nonprofits play a critical role in our society, and at VMware, we believe supporting their digital transformation can strengthen the organizations, which accelerates their impact," said Jessamine Chin, director of the VMware Foundation. "In order to jump-start large-scale digital transformation, an effective and efficient method for nonprofits to understand where they are on the technology spectrum has been necessary for some time. The ICT4NGO Assessment tool does just that, and we're excited to collaborate with TechSoup and enable more nonprofits to scale their important work."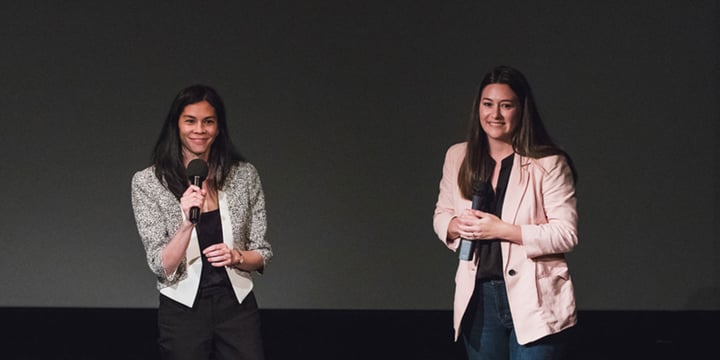 VMware Foundation director Jessamine Chin and Okta for Good executive director Erin Baudo Felter announce the grant at the 2019 TechSoup Global Network Summit.
TechSoup's Digital Transformation Initiative
While the advantages and opportunities provided by the cloud are becoming clearer, many nonprofits still have a way to go before they are taking full advantage of cloud technologies. Many of the more than 1 million nonprofits and public libraries that TechSoup serves today use some cloud tools, but few have comprehensively moved their data, operations, and productivity tools to the cloud.
In order to ensure that the sector does not get left behind, our Digital Transformation Initiative has three parts:
A relevant, global NPO digital maturity model.
A digital assessment process that will create custom IT transformation road maps for the organizations we serve by measuring an organization's technology capacity. This will be facilitated in part by the ICT4NGO Assessment tool.
A marketplace of resources including technology solutions (including both technology products and supporting services), trainings and courses for nonprofit staff, and change management consulting.
With the support of the generous grant provided by corporate partners that share our vision of a cloud-first future, the second part of our initiative is now equipped with the backing it needs to become a reality.
"This partnership is extremely exciting for us," said Chris Worman, vice president of alliances and program development at TechSoup. "First, it will help us materially progress our work — improving and evolving TechSoup's capacities to support each nonprofit we reach, based on who they are and where they are in their digital development. The nature of the partnership with a group of corporations looking to deploy cloud technologies to their fullest potential with the nonprofit sector — leveraging what we learn, together, to improve all of our programs and increase our collective impact as we help guide the nonprofit sector into the cloud — this shared commitment has the power to do a tremendous amount of good."
An Exciting Time for Civil Society
As our sector's collective data comes online, there will be opportunities to responsibly link and share data across organizations worldwide. This will allow us to better understand our collective impact and build common tools in response to shared problems. But this is all just the beginning. The fully fledged benefits of a global, cloud-first infrastructure have yet to be visualized. But one thing is for sure: A thriving digital network of NGOs sharing tools, solutions, and knowledge has the opportunity to bring more benefit to our planet than ever before.
"Okta's vision is to enable any organization to use any technology, and we're passionate about empowering nonprofit organizations as they embark on their digital transformation journeys," said Erin Baudo Felter, executive director of Okta for Good. "TechSoup understands that a successful move to the cloud will positively impact every organization, and together, we're committed to empowering nonprofits to adopt best-of-breed technologies that enable them to do even more good in our communities around the world."
It's an exciting time for civil society, and we're on the brink of something big. We'll be providing updates on the Digital Transformation Initiative as we hit milestones along the way, and we'll also be performing beta testing of the ICT4NGO Assessment tool later this year. Stay tuned!
Additional Resources: TechSoup and Civil Society
Photo: Drew Bird Photography