So, you're a faith-based organization. Maybe you rely on volunteers or don't have resources for paid staff to manage your social media, and all of your energy goes towards connecting face-to-face with those you serve. Even so, social media should be near the top of your list for engaging with your community. The good news is that you can make it relatively inexpensive while maximizing interaction and increasing the impact of your organization.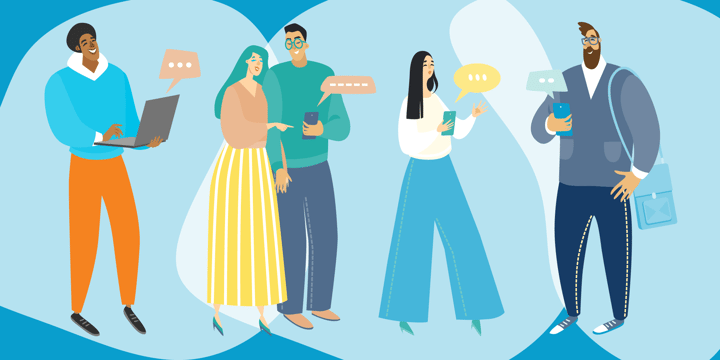 Why Should My Faith-Based Organization Be on Social Media?
You should invest in social media because your community is probably active on it, no matter what faith you represent. Social media use is growing among every demographic in the U.S., and a huge number of people use it for information sharing, news gathering, and personal connection. Being present in that space will help to humanize your organization and make it easier for people to understand the heart behind what you do. It's a great way of spreading the word and inviting new people to ask questions about your faith.
OK, but Where Do I Start?
First of all, take it slow. Don't just make an account on every social media channel: Consider who your community is, survey them to see which platform would be best, and go from there.
Pick a Platform
Facebook is a good starting point, since it's consistently the most popular platform across all ages. Plus, Facebook includes a big suite of features useful for keeping up-to-date with people around your organization. If you host events often, survey your community, or live-stream services, Facebook is a great central hub to make those tasks much easier. In particular, the groups feature is great for coordinating volunteer or ministry teams, or smaller community groups within your membership.
Instagram can be handy for sharing very visual content and is especially popular with younger demographics. There are faith-based movements that have huge followings on Instagram, so it's a great way to connect with related organizations and share their content if it's relevant to you. It's super easy to reach out to other accounts on Instagram, which is a great way to forge new partnerships for faith-based organizations.
Twitter is useful for short chunks of text such as quotes and news bites. It's also super easy to retweet other organizations' content, which is a great way of showing you're engaged with the world outside your building. Try live-tweeting during your gatherings or services, perhaps with quotes from a testimony or sermon. Encourage people to retweet this to spread the word about your organization while giving outsiders a taste of what your gatherings are like.
"Without hope, there is no survival", said @MalaTribich MBE, as she addressed an audience of 200 people at @BorehamwoodShul on Sunday 21st July. During her talk, she told the audience about her happy childhood life in Pietrakow, Poland to the horrors of Bergen Belsen. pic.twitter.com/NJje41oi5C

— United Synagogue (@UnitedSynagogue) July 25, 2019
Create a Strategy
You should make it someone's job to manage your social media. Many faith-based organizations don't have the resources to pay someone, but even so, it should be written into your operating plans. Just like you might have a small team take responsibility for your children's ministry or providing refreshments at a gathering, put a group in charge of maintaining your social media.
In order to make the most of your online presence and have a greater impact, create a social media strategy. Plus, make your life easier by investing in the right tools and learning how to use them! If you're a TechSoup member, you can get access to discounted rates on Adobe Creative Cloud and Shutterstock. However, if your organization is strapped for cash, there are some great products available for free: Check out Canva for graphic design and Unsplash for professional-looking photos.
What Should I Post?
Social media is a great storytelling tool — use it to show what's happening in your organization! You can use it to help people feel involved in gatherings, for example, by using Facebook Live and the Events feature and tagging people in photos afterwards. Plus, make it easy to get connected by providing any essential information on your social media profile.
It's good to respond to current events, but social media is not the place for political debate. Feel free to express support and promote fundraising efforts for a natural disaster, for example, but avoid commenting on recent policy changes or specific political figures.
If these discussions start happening in the comments, it helps to adhere to a strict "no tolerance" policy. Don't hesitate to delete comments, and even block people if they frequently leave aggressive, overly political, or otherwise antagonistic comments. Faith-based organizations can come under fire for their political ideals — real or perceived — so don't be afraid to shut down discussions on controversial topics and save them for a rational, in-person conversation.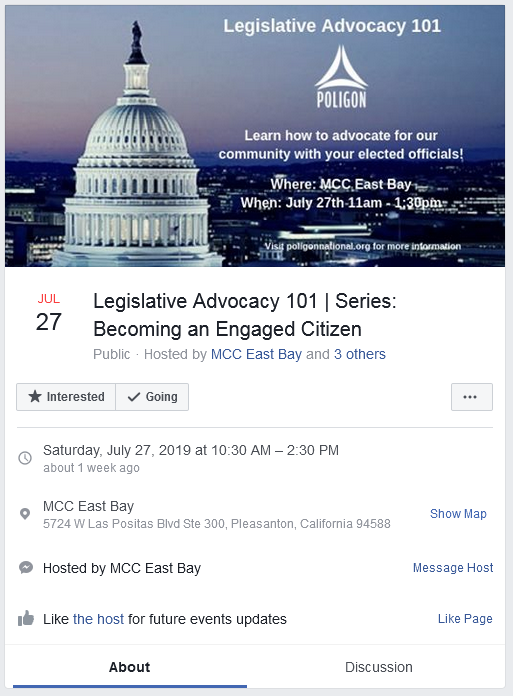 Engage Your Followers
Use hashtags to get your content in front of people who aren't part of your community but might be interested in checking it out. Take a look at other people's activity within your space and use some of the same hashtags. You can also create your own and encourage people to use them, which will help people to find content related to your organization. Ramadan, a mission trip, a talk series — these are all great things to track with a hashtag in order to encourage engagement from your community.
In your posts and captions, ask your followers questions. Something like, "what was your favorite part of today's gathering?" or "what are you bringing to the picnic tomorrow?" encourages people to respond with a comment. It's also important to keep it visual: Photo and video content is way more likely to get engagement than plain text.
You can also follow back those who engage with you the most, as well as similar organizations or mission partners. Comment on their posts from time to time, and if people comment on your content, respond! A like can go a long way in helping your followers feel welcome in your community, and it might even help them get more comfortable reaching out, or turning up to a service or gathering.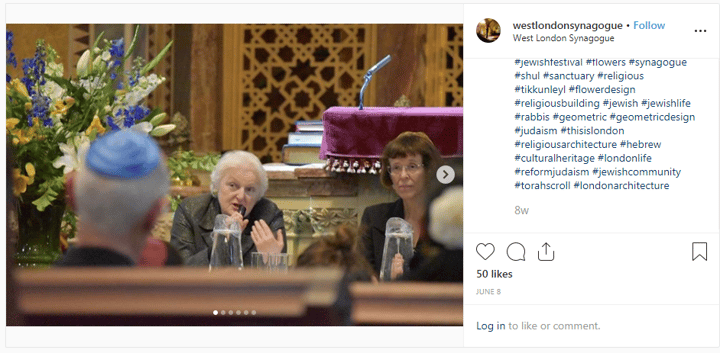 Expand Your Organization's Reach
Social media is an invaluable tool for faith-based organizations to engage with those already in your community and invite new people into it. However, it often ends up way too low in our priorities. You won't regret investing the time, effort, and money to make your social media welcoming and informative!
Additional Resources