Over the last few years, TechSoup has been expanding our offerings of affordable new and remanufactured IT hardware. We've got laptops, desktops, servers, monitors, tablets, servers, networking equipment, audiovisual gear, and even headphones. We thought it high time we show you all we have for you to choose from when you need to upgrade your aging or failing IT equipment.
Refurbished Hardware Program
TechSoup's Refurbished Hardware Program has supplied our members with nearly 100,000 affordable, factory-remanufactured laptop and desktop computers and monitors. The computers come with Windows 10, Microsoft Office, and full one-year warranties, and as always, shipping is free as well.
All of our Refurbished Hardware Program devices are commercial-grade IT equipment and are designed for long life and heavy use. They also cost 30 to 50 percent less than equivalent new models. We have many models of computers to choose from and add new items frequently.

More Computers, Servers, and Tablets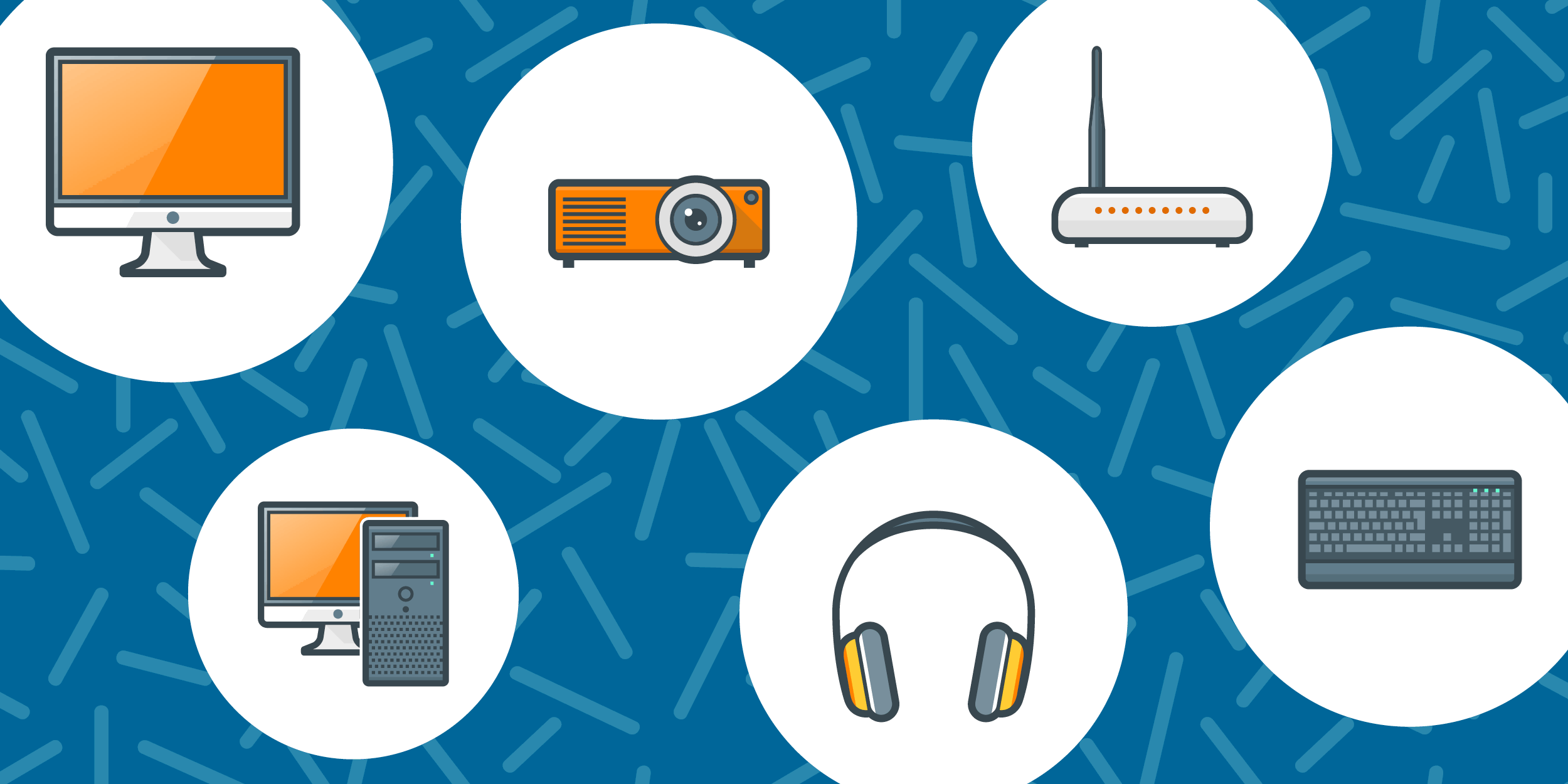 TechSoup now has several discount programs for new IT equipment for our members.
The Dell Affiliate Program provides 5 to 10 percent discounts over Dell's best pricing for new IT equipment, including OptiPlex, Latitude, and XPS desktops, laptops, tablets, servers, and accessories. A $10 admin fee gives you access to Dell's special discount catalog — or you can subscribe to our Boost program and get this benefit at no cost. In the Dell Affiliate Program, you can purchase as many discounted products from Dell as you need. Dell also provides live customer assistance to help you make the right choices for your needs.

The Lenovo Affiliate Program provides up to 38 percent discounts on new equipment from the second largest computer maker in the world. In this special discount program, Lenovo offers TechSoup members a wide choice of desktops, laptops, monitors, tablets, software, and accessories. A $10 admin fee gives you access to Lenovo's special discount catalog. You can also take advantage of live customer assistance in making your best selections once you have access to the program.

The JourneyEd.com Program provides access to JourneyEd.com's catalog of more than 5,000 discounted software and hardware products that were previously only available in the educational marketplace. These products include refurbished iPads and MacBook Pros as well as new IdeaTab Yoga tablets.

New Networking Equipment from Cisco and Linksys
The Cisco Donation Program is a longtime favorite of our members who need industry standard routers, switches, and Aironet wireless networking products to bring Internet connectivity and security to computer networks. Cisco is the largest networking company in the world, and admin fees for its donations are available at a fraction of retail.
The Cisco donation program involves a special application process. Interested organizations are required to complete a new application for each donation request. Eligibility requirements sometimes change to match Cisco's current giving guidelines. Check your organization's eligibility here. All Cisco requests are also subject to a secondary eligibility review to verify that the organization meets Cisco's philanthropy guidelines.
If you know a Cisco employee, they may be able to help you get the Cisco equipment your organization needs at no cost. Ask them about Cisco's Employee Product Donation Program (EPDP).

The Linksys Discount Program offers five coupons that you can apply for 30 percent off all new products found in the Linksys product line of home and business networking products. These include routers, range extenders, switches, modems, and other network accessories to bring you Internet connectivity. A $5 admin fee gives you access to the Linksys special discount catalog — or you can subscribe to our Boost program and get this benefit at no cost. Browse which products are currently available on the Linksys website.

Audiovisual Gear
The InFocus Donation Program offers a wide selection of new, affordable InFocus projectors, replacement lamps, Q Home tablets, and accessories, all at special nonprofit prices. You can use InFocus projectors for meetings, displaying presentations, greeting visitors at events, and creating interactive exhibits. Eligible members may request as many InFocus products as they need.
Headsets
The Headsets.com Discount Program offers members three different models of discounted Leitner wireless headsets for use with office phones and computers. This program also offers affordable Overture wired headsets, for use on computers, and Executive Pro Rhapsody wired headsets, for use on office phones.

We hope that you like our growing family of IT devices. We are working hard to bring you the equipment you need, so you can afford to do your best work.
Additional TechSoup Hardware Resources