Refurbished hardware has long been a staple of TechSoup's offerings to nonprofits. We aim to offer cost-effective and environmentally friendly ways for our members to equip themselves with high-quality computers, tablets, phones, and peripherals.
The Refurbished Hardware Program has undergone some changes over the past year, which aim to provide nonprofits with more options, a better warranty, and more up-to-date software.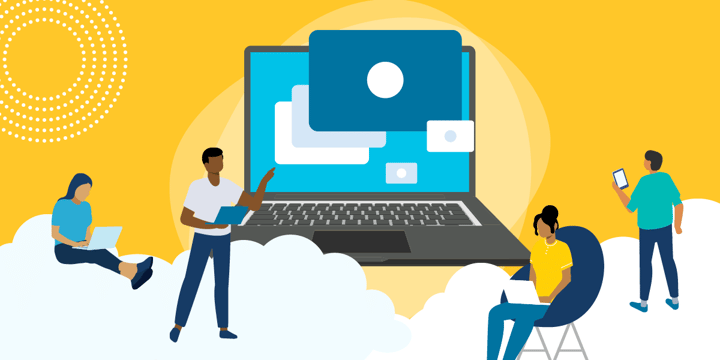 Why Refurbished?
At TechSoup, we work with several trusted partners that refurbish computers, tablets, and smartphones. Our hardware is designed for office use, and each product must adhere to strict industry standards and has been rigorously tested prior to sale.
There are plenty of reasons to opt for refurbished hardware instead of new, and they're not all about the upfront cost. The refurbishing process takes devices that already exist and cleans, replaces, or updates any parts that don't work, resulting in a perfectly functioning item that doesn't require a lot of new materials. This means a cost savings for you, and it also means less e-waste.
Two-Year Warranties on Computers and Monitors
Our refurbisher partners stand behind the computers they offer and provide warranties against defects. This year, we've increased our standard warranty for most desktops, laptops, and monitors to two years. The warranty for other items can vary, but all refurbished devices can be returned within 30 days for a full refund. These warranties cover all hardware and component failure, including customer service and labor costs, as well as reasonable battery life for laptops.
Computers with Windows 11
Members can now request refurbished laptops and desktops with Windows 11 preinstalled. Windows 11 is the most up-to-date version of Microsoft's operating system, and it's designed with hybrid work in mind. It also includes features built specifically for Microsoft Teams, such as a taskbar that centralizes all the controls you need to mute and unmute, share your screen, and collaborate more effectively.
Through TechSoup, you can get laptops and desktops with Windows 11 preinstalled, so you don't have to worry about the cost or the process of migrating to a new operating system.
Smartphones and Tablets
Also new to the catalog this year are refurbished smartphones and tablets. Your options include Apple and Android phones, as well as tablets. With smartphones starting at just $85 each, you can equip your team with reliable and secure devices to use for work so you can use your budget on other needs.
These are great options if you require staff members to use an organization-issued phone for all business purposes, such as coordinating with clients, interviewing potential volunteers, or staying in touch with each other while working in the field. As an added bonus, employees of nonprofits can also purchase refurbished smartphones for personal use.
Discover Refurbished Hardware
Our refurbished hardware program continues to grow and change to accommodate the shifting needs of nonprofit organizations. If you are looking to acquire laptops, desktops, or smartphones for your organization, consider choosing a refurbished model through TechSoup.
Additional Resources
Top photo: Shutterstock