TechSoup supports nonprofits, charities, and libraries in part by teaming up with corporations to connect organizations around the world to the technology tools, resources, and knowledge they need to serve their communities. Whether it's document management, marketing solutions, or online security, TechSoup continuously works to fill the gap to help organizations better achieve their mission.
Each year, we expand and grow our offerings to make sure our community has the up-to-date resources they need. Here are the newest products and resources available for TechSoup members.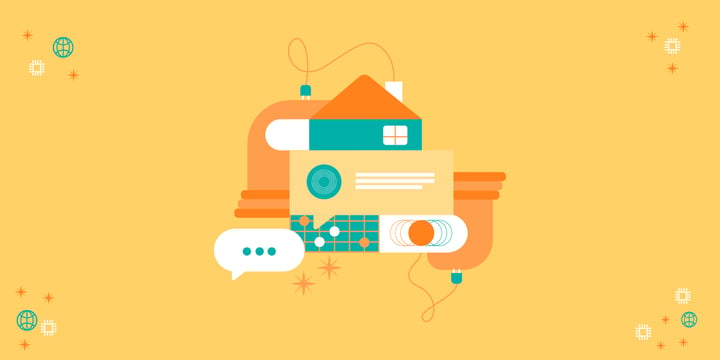 Stewardship Technology
The Stewardship Technology partnership with TechSoup provides nonprofits with discounted subscriptions for its cloud-based donation management platform to help with donor management and fundraising. With a $40 admin fee, nonprofits and libraries can obtain the Electronic Giving Solutions donation management platform. With unlimited online and mobile gift forms, text-to-give, tuition payments, event registration, donor data, and analytics, your organization can efficiently manage and process donations for all your campaigns.
Camunda
Camunda is a business process management (BPM) platform for workflow and decision automation. Through TechSoup, eligible organizations can receive a donation of the Camunda BPM Enterprise platform, and 20 hours of consulting and access to online training. Camunda is useful for nonprofits needing to automate the processing of paperwork, connect individuals with proper resources, establish efficient workflows, or notify applicants of their status. Learn more about Camunda for Nonprofits.
Constant Contact
Constant Contact simplifies the complex task of marketing your nonprofit, so you can engage and build relationships with donors and constituents. Through TechSoup, organizations can get access to a 50 percent discount on a monthly Email or Email Plus plan. Whether it's setting up a website, leveraging social and search features to get new customers, or sending great-looking emails to keep donors and constituents engaged, Constant Contact can help. Learn more about Constant Contact for Nonprofits.
TechSoup Is Now a Gold Certified Microsoft Partner
We are proud to announce that TechSoup is now a Gold Certified Microsoft Partner in Cloud Productivity and Small and Midmarket Cloud Solutions. TechSoup has been providing free and low-cost access to nonprofits around the world to Microsoft Cloud Solutions for some time now, and the Gold Certification empowers us to provide nonprofits with faster response times and top-notch support for Microsoft Cloud subscriptions. It also gives us the ability to escalate cases directly with Microsoft when needed. This ensures that we continue to be a trusted resource for our nonprofit members for expert advice and support. Learn more about what this certification means for your nonprofit in our recent blog post.
GetResponse
If your nonprofit, charity, or library is looking for a marketing platform for targeted marketing campaigns, GetResponse is now being offered at 30 percent and 50 percent discounts. With this all-in-one online marketing platform used by more than 350,000 customers in 183 countries, organizations get access to the tools necessary to efficiently create campaigns, track conversion rates, and raise brand awareness. Campaigns can include email, marketing automation, landing pages, website builder, and more. Learn more about obtaining GetResponse through TechSoup.
Avast Business
Nonprofits looking to enhance their online security can receive Avast CloudCare Managed Solutions for Businesses through TechSoup. Avast's CloudCare products protect your organization against malware and other cyberthreats — whether they originate from inside or outside the network — through easy-to-implement, managed solutions. Among our most popular Avast products is the CloudCare Managed Antivirus product, a cloud-based service that protects networked laptops, desktops, and servers against online threats.
Another Avast Business product offered through TechSoup is CloudCare Patch Management, used to fix and prevent vulnerabilities and security gaps in Windows operating systems and other application software.
CloudCare Secure Web Gateway is an ideal solution for organizations looking to enforce web policies on their network and restrict and manage access to content and sites, especially known malicious websites and downloads. CloudCare Secure Web Gateway is a cloud-based DNS service that blocks access to dangerous websites and files to prevent network attacks or data theft.
Lastly, Avast's CloudCare Content Filtering provides a cloud-based regulation service that blocks access to websites that threaten security and productivity.
Learn more about Avast Business for Nonprofits.
iFax
Through TechSoup, iFax is offering its online faxing platform to nonprofits to send and receive faxes securely while maintaining HIPAA compliance. The iFax platform can be accessed from any device with a web browser and Internet connection. A dedicated mobile app is also available.
Its first offering through TechSoup is the iFax Basic Subscription, where users can send up to 200 pages per month. If organizations want the ability to send more pages per month, the iFax Plus subscription is also available, allowing users to send and receive up to 500 pages per month. Lastly, organizations can also obtain the iFax Professional subscription, allowing users to send and receive 1,000 or more pages per month.
With all three subscriptions, subscribers get 24/7/365 email, chat, and phone support. Learn more about getting iFax with TechSoup.
DocuSign Advanced Solutions
DocuSign offers e-signature and transaction management software to manage documents and is among the most popular products obtained through TechSoup. TechSoup's newest offering with DocuSign is the DocuSign Advanced Solutions, providing access to a 40 percent discount on an annual subscription to a variety of DocuSign products. This offer is only available to organizations with annual budgets over $1 million. You can browse all discounted offers from DocuSign.
Audiense
Audiense is a Twitter marketing and audience intelligence platform that helps organizations increase engagement with followers and fine-tune their outreach campaigns. Eligible organizations can now get Audiense through TechSoup with a 30 percent discount on a one-year subscription or a 50 percent discount on a two-year subscription to its Twitter Marketing and Audience Insights plans.
Organizations of all sizes can use Audiense to find, understand, and reach their target audiences, identify relevant influential accounts, and increase brand awareness. They can also discover the best time to tweet, reach out to followers automatically with chatbots, and more. The TechSoup Social Media Team uses Audiense. Learn more about getting Audiense through TechSoup.
Tweepsmap
Another social media analytic tool used by the TechSoup Social Media Team, Tweepsmap is a Twitter analytics, publishing, and management platform. With Tweepsmap, nonprofits can optimize Twitter for smarter community building and more focused social media outreach. Your organization can sort through and find specific followers in your community for different criteria, build lists within the platform, and discover new users to reach. Tweepsmap has designed two discounted plans specifically for nonprofits to take advantage of its tools. Learn more about getting Tweepsmap.
OnPay
OnPay is a customizable online payroll service for big and small organizations. In addition to getting tools and support to manage HR and benefits, the platform also allows the ability to process payments for employees, files and pays all payroll taxes.
Through TechSoup, OnPay is providing eligible organizations with three free months of service and a $150 billing credit — applied toward monthly fees of $36 plus $4 per worker. The monthly fee includes access to all of OnPay's payroll and HR features as well as help with setup, data migration, and unlimited monthly pay runs. Learn more about OnPay Payroll and HR.
Auth0
Auth0, a platform for identity and access management (IAM), allows organizations to authenticate, authorize, and secure access for applications, devices, and users. You can use Auth0's API and services to add secure login, integrations, data protection, and more to your websites and applications. Through TechSoup, eligible organizations can get access to a discounted subscription to Auth0 Enterprise and free discovery and design services. Learn whether Auth0 is right for your organization.
Loomio
Loomio is collaborative software used by organizations to make better decisions while increasing transparency and inclusion and decreasing meetings and emails. The software can be used to host group discussions that stay on topic while allowing people to participate on their own time via the web, email, or mobile. Efficiently schedule meetings, approve documents, make budget decisions, and more. Organizations receive a 50 percent discount on Loomio's Pro plan. Learn about getting Loomio through TechSoup.
All TechSoup Offers
TechSoup continues to be a valuable resource for nonprofits of all sizes across the globe. Whether your organization is looking to stay safer online, acquire tech, learn how to use tech, or be a part of a community to learn and grow in tech, our community can help. Learn more about the products, services, and discounts being offered through TechSoup.
Top photo: Shutterstock