Between June and September of 2022, TechSoup, in partnership with the digital marketing and technology agency Tapp Network, built the Nonprofit Digital Marketing Benchmark Survey. Our mission was to gather data on how nonprofits were responding to the drastic changes in digital communications and to provide helpful insights and recommendations. We compared the findings to those gathered in the 2020-2021 Nonprofit Digital Marketing Benchmark Survey and Report.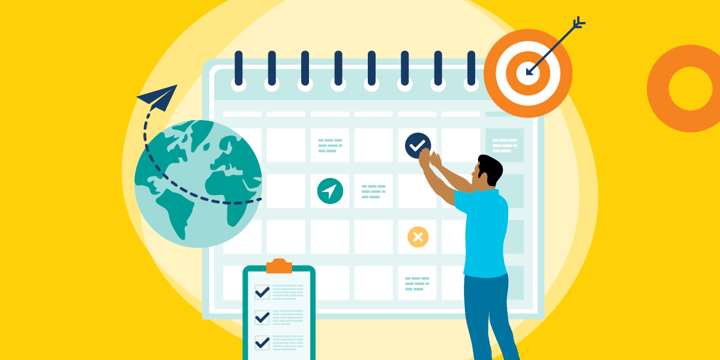 We gathered and analyzed data covering six core aspects of digital marketing:
Marketing technology
Content marketing
Email marketing
Social media marketing
Websites
Advertising
In this first installment of a six-part series on our findings, we'll be taking a look at some key insights we found for nonprofit marketing technology.
Marketing Automation
Marketing automation is the term used to describe any technology that helps to systematize marketing efforts, communication, and outreach, either with less human interaction or none at all. Marketing automation can be used within a single channel or across whole marketing campaigns.
Marketing automation can have huge impacts on nonprofit organizations looking to save staff time, increase engagement, and standardize communication frequency. This tool is a lever for your organization to pull to grow donations, involvement, awareness, and beyond. However, nonprofit organizations are behind the curve when it comes to the adoption of this tool.
In our 2022-2023 Nonprofit Digital Marketing Benchmark Report, we found that only 34 percent of respondents use email automation. This is compared to the business-to-consumer (B2C) industry, which has an 87 percent utilization rate.
You can find affordable (or in some cases free) tools to automate your email marketing. It will save time, and you'll reap the rewards of timely communication. Some of these tools, including HubSpot and Constant Contact, are available at a discount through TechSoup. If your organization needs support identifying, implementing, and using this technology, get in touch with our digital marketing specialists.
Constituent Relationship Manager
A constituent or customer relationship manager (CRM) is an all-encompassing term for the tools, technologies, processes, and strategies that an organization uses to manage, improve, and deploy all its interactions. It is where organizations store constituent records and then use those records to communicate with people. A CRM is a data-driven technology that can be leveraged to send mass communications, automate recurring processes, and track the success of campaigns online. These fall under the umbrella term "marketing automation tools" and can be used to fuel the aforementioned initiatives in your organization like email marketing.
Using a CRM allows your organization to track your relationships with individuals and filter or segment those contacts by criteria. We wanted to know how many nonprofits use a CRM and learned that 54 percent don't use one (11 percent didn't know). Research different CRM options for your nonprofit and start using one. It's the best way to build a strong database with details about relationships you have with various audiences. We recommend HubSpot for most nonprofit organizations.
Investing in Marketing Technology
Marketing automation tools like CRMs are important to the scalability and success of your organization. With growing lists of expenses, it might be difficult to prioritize marketing tools. However, one thing nonprofits can agree on is that investment in this technology is important. Investment can be defined both in financial terms, like implementation and subscription costs, and in terms of time invested by personnel.
In our Benchmark Report, we found that 86 percent of nonprofits either agreed or strongly agreed that investing in marketing technology provides better, easier communication and collaboration among staff, supporters, and stakeholders. More specifically, 76 percent agree that investment in this technology enhances how your organization manages data needed to scale fundraising. Finally, 84 percent of respondents agreed that investing in marketing technology improves external communications to serve your mission and accelerate your impact.
Investment in marketing technology is not a one-size-fits-all approach. The overall success of this initiative depends on finding the solution that best fits your organization. It can be an overwhelming process for nonprofits to decide which technologies to use, whether to build systems on their own or hire a company to build them, and whether to manage them internally or externally. If you are unsure where to start, our digital marketing experts can help align your goals, budget, and timeline with the best solution and platform available.
The 2022-2023 Nonprofit Digital Marketing Benchmark Report
Organizations can use benchmarking in their operations to measure themselves against internal or external standards. Within the nonprofit sector, the pandemic brought to light a lag in technology adoption and use. Without in-person events or fundraisers, many nonprofits struggled to quickly update their operations to fit an increasingly digital landscape. Keeping up to par with other nonprofit organizations is imperative for continued survival and success. Download the full 2022-2023 Nonprofit Digital Marketing Benchmark Report to see where your nonprofit stands, learn the trends to keep an eye on, and make sure your organization is set up for long-term success.
About the Author
Janelle Levesque specializes in developing effective and scalable, full-funnel operations for growth-driven organizations. A proficient strategist and creative problem solver focusing on inbound strategy and operational development, she brings over 10 years of marketing technology experience across industries and platforms. Janelle is the lead strategist for nonprofit organizations at Tapp Networks, LLC. Tapp is a mission-driven digital innovation agency that serves nonprofits worldwide seeking to accelerate their social impact through the latest advances in marketing technology.
Additional Resources
Top photo: Shutterstock