Office 365 and G Suite are two excellent productivity tools, and your nonprofit can get donated versions of both through TechSoup's marketplace. There are, however, significant differences between them, so it's important you consider which is best for your organization before making any changes.
Features included with both services:
Hosted email using your domain name, specifically Microsoft's Exchange Online and Google's Gmail.
Applications for creating documents, spreadsheets, and slide presentations. Microsoft's Office suite includes Word, PowerPoint, and Excel, while Google's includes Google Docs, Google Slides, and Google Sheets.
Document sharing and collaboration. Microsoft uses Teams or SharePoint for this, while G Suite allows sharing and collaboration through Google Drive.
Conferencing and internal chat facilities. Microsoft provides Teams and Skype; Google provides Hangouts.
Keep reading for a comparison of G Suite and Office 365, which we hope will clarify the differences between the two cloud offers and help you choose the best one for your organization.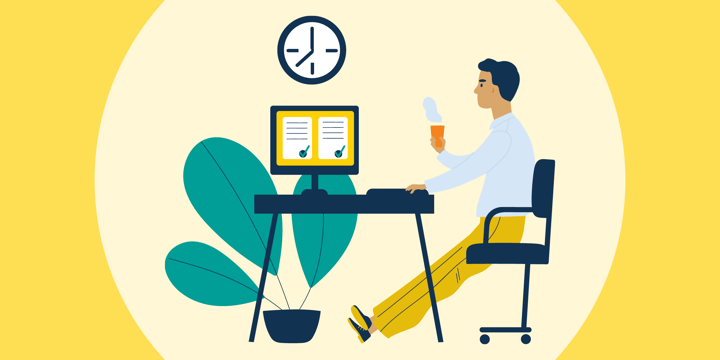 Office 365
Office 365 takes a "building block" approach. This means that there are baseline services, onto which various other tools can be added. Discounted licenses (such as Business Premium, E3, and E5) include desktop versions of the Office productivity apps as well as those accessed through your browser. If your users work remotely with poor Internet or need use of the more advanced features of Excel and PowerPoint, a more fully featured license of Office 365 might be the better option for your nonprofit.
G Suite
G Suite is one of several Google for Nonprofits offers, which also includes access to Google Ad Grants and other products. G Suite is entirely cloud-based and is decentralized in that each document is associated with a certain user, who also has agency over sharing access and controls. This lends itself to minimal IT or administration involvement, although you can centrally manage permissions if you choose to do so. As you might expect, G Suite is great for users who are familiar with other Google apps. In order to use G Suite at its best, your users will also need to be confident with storing, sharing, and editing documents in the cloud. As an organization, you should map out clear policies and procedures for document management, including editing, ownership, and access.
Administration
Google is designed for minimum involvement from IT or admin staff, meaning your users control where documents are saved and who they are shared with. With Microsoft, controls over document sharing can be more centralized. In most other areas, both solutions allow high-level administration controls, with clear and intuitive dashboards. But with each solution, you will also reduce admin costs overall, since feature updates, patches, and security upgrades are automatically available through your cloud subscription.
Feature Comparison of G Suite and Office 365
Interface
As stated above, your choice is likely to be influenced by how comfortable your users are with each interface. Both allow for a lot of collaboration, although Google's collaboration services are more easily integrated with other Google Drive tools, and Microsoft has recently made a significant investment to ensure that Teams can be a centralized platform to access all Microsoft applications within one interface. Both platforms also integrate easily with other project management solutions commonly used by nonprofits such as Wrike, SurveyMonkey, and HubSpot.
However, Office 365 desktop apps can be more sophisticated and feature-rich than their G Suite equivalents. Excel in particular offers an extremely high level of functionality, from creating and color-coding pretty much every kind of chart to managing workflows. For this reason, if your organization requires advanced functionality in Microsoft apps — such as Word's SmartArt or the cool animations made possible in PowerPoint — you might be better off with Office 365.
But really, when it comes to the interface itself, it is a matter of your users' preference. A workforce familiar with the Microsoft interface is likely to find Office 365 more comfortable. On the other hand, someone who has always used Google products will feel more familiar with the user interface within G Suite for Nonprofits.
Cloud Focus
G Suite is entirely online, and all data is stored in the cloud, while Microsoft has both online and locally stored versions of its apps and email server. If you have reliable connectivity, working in the cloud shouldn't be a problem. It could, however, be a challenge if you frequently have Internet access issues or staff who work remotely without a consistent Internet connection. The desktop apps currently require a paid version of Office 365, but more on that later.
Email
The two email servers are very similar, with the exception of their techniques for sorting mail. While Microsoft places emails into folders, Gmail uses "tags," which you can then use to filter the emails you see. Additionally, Gmail's platform is entirely web-based as opposed to Microsoft's Outlook app for your desktop.
Interoperability
Office 365 and G Suite both offer donated versions to nonprofits. Therefore you might be tempted to use elements of both in order to best fulfill your needs, and this is certainly possible. The main issue here is sharing documents between the two platforms. The ability for multiple users to work on a document at the same time is a huge benefit of using either platform, but this is not possible between two users who are using different platforms. In order to collaborate across the services, you will need to download and send documents back and forth. This counteracts the usefulness of the collaboration features and often comes at the cost of losing formatting on the document and time in managing multiple systems.
Licensing and Pricing
There are donated versions of both of these services available to nonprofits, with the opportunity to either upgrade to more robust versions for a discounted rate or pair licenses with donated installed software. Microsoft provides Nonprofit Business Essentials or Nonprofit E1 (depending on the size of your organization) as a donation, and nonprofits get a discount to higher grade versions of Office 365. Google provides access to G Suite Basic as a donation, which can be upgraded to the more robust Business and Enterprise plans at the market price.
With both services, you can "mix and match" your licenses. If, for example, a handful of your users need features in the paid version of either platform, you can choose to upgrade just those licenses while using the free version for everyone else. This way, you only pay for what your employees use. You can adjust this on a month-by-month basis. Microsoft's desktop apps are not included with the donated versions of Office 365, but you can get them donated through TechSoup's marketplace for a small admin fee.
For your users, the installation process shouldn't be an issue, provided you adequately train those who are not familiar with your chosen platform (TechSoup Courses can help!). However, migration between G Suite and Office 365 can be admin-intensive, so you should be sure that your migration is in the best interests of your users before choosing to switch.
We do, however, suggest starting to move your network to cloud-based solutions if you have not already done so. If you do decide to migrate to either of these services, TechSoup can help navigate the switch to make it a smooth transition for your organization. If you're thinking of migrating to Office 365, schedule a free migration consultation with us.
For a more in-depth look at the available products and their features, see the Office 365 Nonprofit and G Suite pricing comparisons, as well as this handy TechSoup video designed to help you select the right Office 365 Licenses.
Two Great Solutions for Nonprofits
These are both excellent, powerful tools with the ability to fulfill the needs of many organizations. We hope this comparison has helped you make the best choice for your nonprofit, whether that is to choose one platform, stick with what you're doing, or combine the two platforms to best fulfill your needs.
Additional Resources