For food pantries and banks, there are a range of logistical issues to consider. One key example of this is scheduling appointments for clients to pick up their food parcels. It can be difficult to ensure that an appointment time works for a certain client, to keep the numbers manageable at any given time, and to enable clients to select the food they want. Below, you'll find in-depth explanations of how to use four different tools for scheduling appointments, in both video and downloadable PDF form.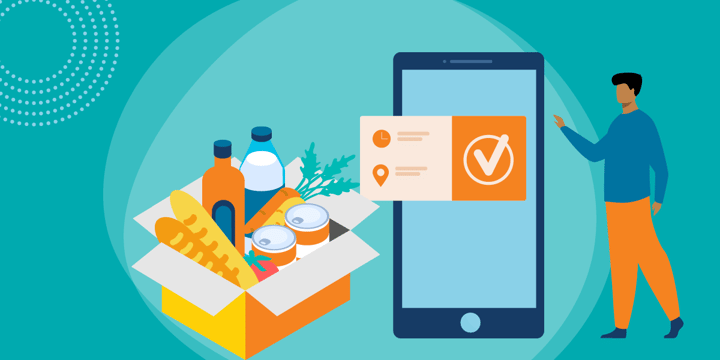 These tech recipes and accompanying videos were made possible by a generous donation from the Truist Foundation.
Microsoft 365
Microsoft 365 fulfills a wide range of needs for nonprofits, including productivity, collaboration, and document management. In this tech recipe, TechSoup's Kevin Mulhall teaches us how to use tools in Microsoft 365 to schedule food pickup appointments for your food security organization.
Google Workspace
Google Workspace combines your organization's email, document storage, calendar, meetings, and more in one easy-to-use interface. You can use the calendar function to schedule appointments for your food pantry. Learn how in this tech recipe.
Asana and Google Calendar
There's a variety of ways to use your Google Calendar, and combining it with Asana might be the best option for your organization. By setting up an Asana scheduling form and calendar project and syncing it with your Google Calendar, you can coordinate client pickups.
Asana and Microsoft Outlook
In a similar vein, you can sync your Asana calendar project with your Microsoft Outlook calendar to help you schedule your client appointments. This could be a good option if you already use Outlook for staff emails and meetings, but don't want to manually input each new appointment into your calendar.
Find the Right System, Find the Right Community
We hope these guides help you to decide on the right scheduling solution for your food security organization. All of the tools listed above are available through TechSoup, either as donations or at a nonprofit discount. Using these tools and methods can help you to save both money and staff time, freeing you up to focus on feeding more people.
And, if you're looking to join a community of like-minded nonprofit professionals, check out Quad, a paid membership community full of mission-specific resources like those we've shared here. You'll also gain access to dedicated community spaces, support from experts in the field, and additional cost savings from TechSoup. Learn more about Quad today.
Top photo: Shutterstock