At TechSoup, we believe that all nonprofits need access to affordable technology solutions to meet their needs, no matter how large or small they are.
Although many of our offers are geared toward smaller nonprofits, TechSoup offers a wide array of products and services that meet the needs of organizations with larger annual operating budgets. From security to networking, from fundraising to outreach, from PCs to productivity software, there's something for you at TechSoup.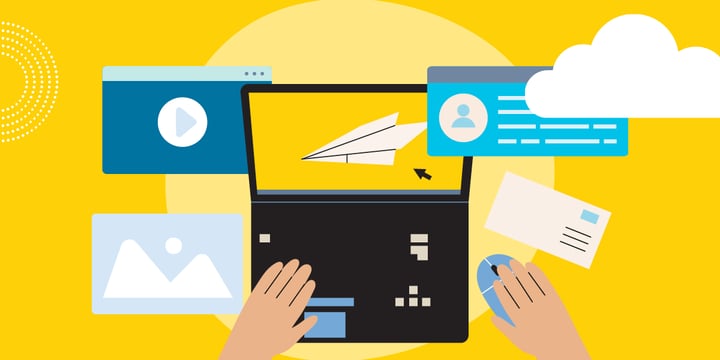 As you browse the solutions below, please be sure to click through to the program pages in order to confirm your eligibility and see any restrictions associated with each offer.
A Note About Eligibility
For a variety of reasons, some of our partners place restrictions on the kinds of organizations that can request their products. To learn more, take a look at our Eligibility and Restrictions page. We also invite you to take TechSoup's quick eligibility quiz.
Get in Touch
If you're a large organization looking to dive deep into evolving your tech stack, we want to hear from you. Please reach out to us at CustomerDevelopment@techsoup.org or click here to schedule a meeting with a member of our team.
Product Categories
Click these links to see the technology solutions in each category.
Productivity and Collaboration
Microsoft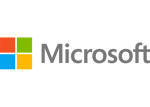 The Microsoft for Nonprofits program offers a wide range of products and services for organizations of all sizes to securely manage their productivity, networking, analytics, and more.
Donated and discounted Microsoft 365 and Office 365 subscriptions can cater to all of your productivity and collaboration needs. Organizations with 300 or more employees can benefit from the feature-rich Microsoft 365 and Office 365 E3 and E5 licenses. These plans include Office desktop and cloud applications, enterprise-level security, and video conferencing, messaging, and collaboration capabilities.
READ: Which Microsoft 365 licenses are best for your organization?
If you rely on custom on-premises solutions, you can also benefit from Microsoft's server products. We also offer the latest release of Windows Professional, as well as CRM software, developer tools, and subscriptions to Power BI, Microsoft's business analytics service. There are no budget restrictions on Microsoft programs, so large organizations can take full advantage of the range of cloud solutions that we offer.
TechSoup also has a range of services to help you use your Microsoft cloud licenses effectively. We offer data migration services, including consulting and implementation for SharePoint, document collaboration, and backups. We provide support for your IT admins through our Office 365 Admin Support service, and we'll work with you to train your staff and move your email to an Office 365 account.
Microsoft Digital Skills Center
Microsoft and TechSoup have teamed up to bring you the Microsoft Digital Skills Center, a full selection of courses to help you get more out of the Microsoft products you use every day.
Learn how to use Excel pivot tables, master Word mail merges, set up working groups in Teams, and much more. Courses are also available in Spanish!
Slack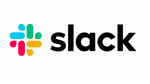 Slack is a messaging platform that allows you to communicate with your team quickly and easily. You can use it to chat one-on-one with colleagues or create channels for group discussions among your teams. It also integrates with many of the tools you're likely already using, which helps you to streamline your workflow.
Large and remote teams may find features like status updates and profiles particularly useful, since they allow your employees to let everyone know what time zone they are in, what their role is, and when you can expect them to be online.
Workspaces with 250 or more members can apply for an 85 percent discount on either Slack's Pro plan or its Business+ plan.
Dropbox Advanced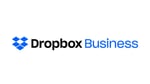 Dropbox Business Advanced offers file sharing, content management, and collaboration capabilities, as well as advanced administration features. You can store unlimited content, including traditional files, alongside cloud-based documents from platforms such as Google Drive or Microsoft Office.
TechSoup provides organizations with access to a 40 percent discount on annual subscriptions (minimum three users).
Box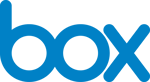 For organizations that manage many different content stores, Box Content Cloud allows you to securely store and share files from any location or device without a VPN. You can use it to collaborate on mission-critical content and develop workflows for onboarding staff and volunteers.
Through TechSoup, nonprofits can get a 50 percent discount on monthly or annual subscriptions to any Box Business plan. There are also additional discounts of up to 75 percent available on other products and services.
DocuSign Advanced Solutions

DocuSign is an eSignature service that allows you to send and sign a wide range of documents that, if necessary, can be considered legally binding. If you need five or more users, or you send more than 500 envelopes (which contain one or more documents) per year, then DocuSign's Advanced Solutions may suit your organization. The offer gives you access to a 40 percent discount on any of DocuSign's advanced tools, including Business Pro, Enterprise Pro, and DocuSign CLM (Contract Lifecycle Management).
signNow Enterprise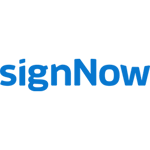 signNow is an e-signature platform that lets you send legally binding e-signatures to contacts across any device. The Enterprise version allows you to route multiple documents for signature based on a signing order that you determine.
It also allows you to request additional materials from signers, set up a redirect link for signers after they have signed, and require advanced signer authentication. If your organization needs to comply with HIPAA, it can enter into a Business Associate Agreement (BAA) with signNow.
The TechSoup offer provides a 40 percent discount on a one-year subscription to signNow Enterprise and signNow Business Premium.
iFax Professional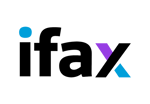 iFax is an online faxing platform, helping you to communicate more efficiently by moving away from traditional fax machines. With an iFax Professional subscription, users can send and receive 1,000 or more pages a month. This is a particularly useful solution for organizations in the healthcare field, as iFax is HIPAA-compliant.
Through TechSoup, you can get a 50 percent discount on a monthly or annual subscription to iFax Professional and iFax Plus.
pdfFiller Premium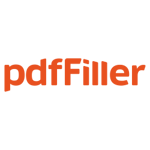 Use pdfFiller to create, edit, merge, and share PDF documents from any device. The Premium version also allows users to collect payments, create reusable templates, and send documents to be signed using signNow.
pdfFiller Plus allows you to merge, rearrange, add pages to PDFs, convert PDFs to other formats, host fillable forms, and add password protections. In addition, pdfFiller Professional lets you create reusable templates and collect payments.
Our offer in partnership with airSlate provides access to a 40 percent discount on a one-year subscription to pdfFiller Basic, Plus, or Premium.
Computers and Networking
Dell

The Dell Technologies for Nonprofits program provides coupons for the Dell Technologies catalog, as well as an assigned representative who will help you to select the right tools for your organization. You can buy as many discounted Dell products as you need, allowing you to provide all of your staff and volunteers with high-quality hardware.
Refurbished Laptops, Desktops, and Monitors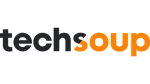 TechSoup offers a wide range of refurbished desktops, laptops, monitors, and accessories from popular brands like HP, Dell, and Lenovo.
Refurbished hardware is an affordable — and more environmentally friendly — alternative to buying brand-new equipment. All refurbished computers we offer meet stringent standards for quality and reliability. They also include industry-leading two-year warranties.
Our bundles and bulk pricing offer even bigger cost savings. And since shipping expenses are already factored into the admin fees, you don't pay extra for shipping in the 48 contiguous states.
Microsoft Certified Pre-Owned Hardware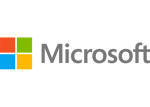 Microsoft's Certified Pre-Owned (CPO) Surface computers are available at discount prices through TechSoup. All of these devices are in like-new condition, have been inspected and reconditioned at an original Microsoft factory, and come with a one-year Microsoft warranty.
Lenovo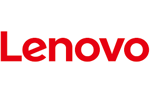 Lenovo provides high-quality hardware, including desktops, laptops, monitors, tablets, and accessories. Nonprofits can get access to up to a 25 percent discount on all Lenovo products, allowing you to equip your organization with new, high-quality products at a more affordable rate.
To get access to this offer, you'll need to request the discount through TechSoup. You will then receive a link that you can use to purchase discounted equipment directly from Lenovo.
Cisco Meraki Networking Equipment

Meraki offers wireless networking products, security products, and accessories to help you build, expand, and protect a network for your organization. It's designed so you can manage it all from a single online dashboard.
Through our partnership with Cisco, TechSoup is now able to offer Cisco Meraki products to nonprofits either at a discount or as a donation.
Eligibility restrictions and budget limits apply: Not all organizations are eligible for these offers. There are also a few other things you need to know about requesting Cisco and Cisco Meraki products through TechSoup. For full details, see our eligibility and restrictions guide.
Mobile Beacon

Mobile Beacon's 4G hotspots provide wireless Internet access at any location within the Mobile Beacon coverage area. If your employees regularly travel for work, or if you operate in remote locations, Mobile Beacon hotspots can provide you with reliable Internet access. You can also use them to create a hotspot lending program in your community so that underserved members of your community can get Internet access at home when they need it.
After you request the hotspots you need through TechSoup, at a $15 admin fee per device, you'll pay Mobile Beacon $120 per hotspot, which covers a 12-month service plan providing unlimited data, as well as shipping and handling.
Managed IT Services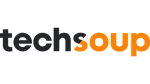 TechSoup's Managed IT services provide a comprehensive solution for your technology needs. We'll keep your systems running using backup management, regular upgrades, and Office 365 support. We will monitor the security and performance of your systems and help you with long-term planning and tech advice. You'll also have access to live help-desk support so that any issues can be resolved quickly, with as little downtime and disruption as possible.
Following your free consultation, our team will build a plan that meets your needs, within a budget that works for you. Let us manage your IT so you can focus on your mission.
Marketing and Communications
HubSpot Marketing Hub Professional Setup Service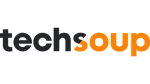 If you already have a HubSpot subscription and you want to explore its more sophisticated marketing tools, then the Professional Marketing Hub is for you. It provides tools for blogging platforms, social media management, marketing automation, video marketing, custom dashboards, and more.
With TechSoup's Marketing Hub Professional Setup service, our resident HubSpot experts will help you to make the most of these features. We'll help you to set up, integrate, and optimize these tools with your existing CRM. As part of the service, our team will set up email templates, landing pages, lead forms, and a custom dashboard for you. We'll also migrate your data from an additional data source to ensure that you have all of the information and functionality you need at your fingertips. To access the service, you'll pay TechSoup an admin fee of $4,300.
Twilio

Twilio is used to communicate with stakeholders across a range of channels, which is invaluable for organizations with large constituent or donor groups. It offers a range of products catering to different needs. These include Twilio Flex, a cloud contact center that is compatible with multiple channels, Twilio Segment, a customer data platform allowing for personalized communications, and Twilio Frontline, a pre-built application that integrates with your CRM to create a mobile-first experience for your supporters.
Twilio's Impact Access Program provides eligible nonprofits and social enterprises with exclusive discounts and credits for Twilio products.
Adobe Express Premium

Adobe Express Premium is an approachable design tool that helps you create social media graphics, videos, and other projects, regardless of your creative background. The Premium offer provides your organization with thousands of templates to get started on a project and access to royalty-free Adobe Stock images and Adobe Fonts. You can also add your organization's logo, font, and colors to ensure brand consistency across all your materials. Plan social media content ahead of time and set up a schedule for content to be regularly posted. Eligible organizations are able to request 10 free Adobe Express Premium memberships each year.
Adobe Creative Cloud

Adobe Creative Cloud a collection of creative design desktop applications and services — including Acrobat Pro DC — that enable you to create, print, and publish video, audio, graphic, and interactive content. This enables organizations with a little expertise to take control of their branding and image and tell their story in the way they want to.
Whether it's a video for your home page, promotional material for an event, or a new logo, Creative Cloud is a very powerful tool that gives you control and agency over the visuals you share.
There are two different offers available: Adobe Creative Cloud for individuals, and for education (teams). You do not need to be an educational organization to access this offer, but the licensing structures are slightly different. With the individual plan, you'll get at least 60 percent off the current rate for your first year, and at least 40 percent off thereafter.
On the education plan, you'll get a minimum of 50 percent off the current rate, which will continue for as long as you keep renewing the subscription. You also get tools for requisitioning and managing licenses for multiple Creative Cloud users, making it a good option for larger design teams.
Unity

Unity Pro is real-time 3D content creation software. It can be used to create video games and other 3D experiences, such as training simulations or virtual tours. Unity uses a visual, graph-based system in place of traditional code, making it more accessible to those with limited game development experience.
Each purchase through TechSoup includes a serial key that can be used to activate up to 50 Unity Pro seats for 12 months. Organizations may request an unlimited number of Unity Pro keys.
Google Ad Grants Managed Services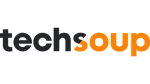 TechSoup's Google Ad Grants Managed Services helps nonprofits to make the most of their Google Ad Grants. Google's Ad Grants provides qualifying nonprofits with a grant of up to $10,000 per month to be used towards Google search advertisements. It can be difficult to find the time and expertise to make the best use of this offering. There are four different levels of Managed Services for Google Ad Grants, catering to nonprofits with different budgets and needs for their ads.
All levels of our Managed Services include compliance recommendations and support, a bimonthly client education webinar, and plenty of expert advice via email. Large organizations may want to consider investing in our Level 2 or Level 3 services, which include keyword research, a monthly strategy call, content recommendations, and regular optimizations for your ads. If you're looking for a fully integrated marketing strategy, advanced research, and scheduling, then our Level 3: Select service is the best pick for you.
Data and Analytics
Data Commons
Data Commons is a free service from Google that provides organizations and individuals with easy access to public datasets from government and academic sources.
It's easy to use: Simply tell Data Commons what you're looking for in plain English and it will provide relevant results. You can even download data for use in the data visualization app of your choice.
You can visit DataCommons.org to get at the full data repository. We've also curated some datasets that are relevant to nonprofits.
Esri ArcGIS

With ArcGIS, you can create interactive maps and other visualizations for you and your stakeholders to better understand data. You can use it to better understand your communities and their needs, communicate your mission through data visualization and storytelling tools, measure your impact, and much more.
Eligible nonprofits can take advantage of deep discounts on ArcGIS applications, training, and content.
Security
Avast

Avast Business Cloud Care products provide cloud-managed, enterprise-grade security that protects devices and data from cyberthreats. Large organizations can deploy next-generation antivirus across multiple offices and devices and manage it from a central dashboard. The dashboard gives you a bird's-eye view of your managed devices and allows admins to fix issues automatically, reinstall security software, and schedule system scans.
Organizations can access donated subscriptions to a range of Avast CloudCare services, including content filtering, antivirus, and patch management.
Okta

Okta is an identity management tool that can help you to add layers of security to your login processes. Solutions like single sign-on (SSO) and multi-factor authentication (MFA) are critical components to protecting your organization from cyberattacks and fraud. Okta can also help you to manage profile life cycles, ensuring that no profiles are lying dormant.
Nonprofits can access 50 free licenses for all Workforce Identity products through the Okta for Good program. They can also receive 50 percent off public training courses and may apply for pro bono Professional Services.
Dashlane Business

Dashlane helps you to store passwords, payment methods, and other private or sensitive information securely. IT administrators can use Dashlane to create and update complex passwords, with auto-fill features saving employees from typing in the password each time.
You can also securely share encrypted passwords with individuals or groups. This is a great way to incorporate secure password management practices into your regular administration processes without taking additional time and bandwidth from your busy employees.
Larger organizations, by nature, have more room for error, and Dashlane can help you to minimize the risk associated with a higher number of employees. Through TechSoup, you can access a 50 percent discount on an annual subscription to Dashlane Team or Dashlane Business for two or more users.
KnowBe4 Security Training for Staff: Managed Service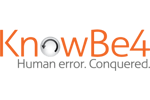 Help keep your systems safe by ensuring that your staff is trained to recognize cyberthreats such as email phishing attempts and malware downloads. KnowBe4 training enables you to not only provide self-led training for staff but also to test the effectiveness of that training through test phishing emails.
Tech Impact's KnowBe4 Managed Service is to set up and manage your KnowBe4 training for your staff and provide testing and reporting on uptake and results.
Website Management
TechSoup Website Services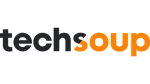 TechSoup offers a range of website services to help you extend your reach, drive donations, and increase your impact. Packages we offer include hosting and security, monthly website maintenance, and highly customized web development. Whether you're creating a whole new website from scratch or simply looking to increase your security and find any gaps in functionality, our website services can help.
TechSoup's customized website services come at a range of price points depending on your needs. If you're unsure, get started with a free website wellness consultation, which only takes 90 seconds and gives you an insight into your website's performance.
Infrastructure Management
Amazon Web Services

Amazon Web Services (AWS) is a highly scalable tool that can be used for websites, databases, and analytics, as well as for machine learning. Using AWS cloud services saves large organizations money by reducing the need for on-site physical infrastructure and providing the option for virtual desktops. You pay only for what you need, meaning that you can grow at your own pace and easily adjust to accommodate temporary staff or employees.
The AWS credit program at TechSoup provides credits for your AWS account, which can be used towards over 150 different services and products. The amount of credits you are eligible for depends on your organization's annual budget:
Budget of less than $10 million: $1,000
Budget of $10 million to $50 million: $2,000
Budget of more than $50 million: $5,000
Microsoft Server Solutions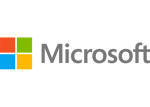 Microsoft provides a grant of up to $3,500 a year for leveraging Azure services for platform, database, website, and security management. This includes solutions like Azure DevOps, which offers software development teams a project management and version control application. It includes a range of features that allow you to collaborate on projects, particularly if you have multiple developers in your organization who work together on one or more projects.
Microsoft server solutions help nonprofits control, operate, and secure servers and provide additional functionality to networked computers. Windows Server, for example, is a server operating system that enables your computer to handle multiple network roles, such as print server, web server, and file server.
For a database server with reporting and analytics capabilities, SQL Server with server/CAL licensing can help you serve data to a CRM platform. It can also help you to analyze data collected by your organization and to support a dynamic website or intranet site.
New Relic

New Relic is a cloud observability platform. It provides a connected, real-time view of all operational data, including metrics, events, logs, and traces. For large organizations managing multiple systems and platforms, this all-in-one view can save a huge amount of time and avoid mistakes.
New Relic is offering eligible organizations New Relic One. This includes five full stack observability users, unlimited basic users, and up to 1 TB of data sent to New Relic each month.
PagerDuty

PagerDuty monitors incoming calls, messages, or signals and directs them to the right place so you can provide critical services to your clients as quickly as possible.
This is especially useful if you operate time-sensitive or always-on programs like a hotline, an urgent healthcare service, or immediate disaster response. IT teams also use it to call upon on-call employees in case of a service outage. Ongoing machine learning improves and accelerates the system's response over time.
PagerDuty's Impact Pricing program provides eligible nonprofits with five free Professional Edition licenses, a 40 percent discount on additional products, and access to customized learning programs and events.
Fundraising
GrantStation

GrantStation is a web-based service that provides profiles on current grantmakers and step-by-step tutorials on how to secure funding.
Its searchable database contains over 9,000 funders and grantmakers that are actively accepting applications, grant proposals, or letters of inquiry. You can search for funders based on keyword, area of focus, or location and keep all of this information in your personal dashboard.
GrantStation can also help you better structure your grantseeking and teach you best practices for building a successful grant program. Our offer provides a discounted one-year membership for one person at your organization.
Have Questions? Need Help?
We're here for you. Email us at CustomerDevelopment@techsoup.org. Or click here to schedule a meeting with a member of our team.
Top photo: Shutterstock