Do you ever wonder what you could do to attract more millennials to champion your cause?
Think back to the ALS Ice Bucket Challenge. It was one of the most successful campaigns in history, raising a mind-boggling $115 million while creating a lasting public awareness around ALS, also known as Lou Gherig's Disease.
The driving force behind the Ice Bucket Challenge? Cause-driven millennials.
Let's take a look at three solid strategies to get millennial supporters of nonprofits interested in — and supportive of — your cause.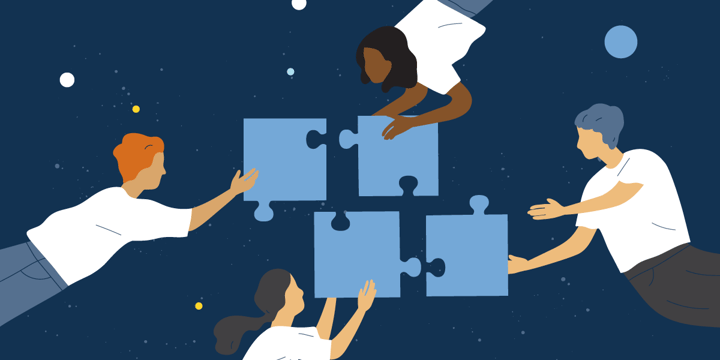 Prove You Are Trustworthy
Here's the thing: Most millennials are tech-savvy and digitally connected. As a result, they tend to be skeptical of businesses and nonprofits alike when compared to earlier generations.
So, as Pete Sosnowski, head of HR and co-founder of ResumeLab, puts it, "To attract Gen Y to your nonprofit, you need to prove your trustworthiness by showing how the work you do impacts the community."
Here are some tips on how to do it.
First, set up an About Us page and feature inspiring content — videos, personal stories, or your mission — that will help emphasize the gravity of your nonprofit's work.
Need an example? Check how the American Red Cross, Greenpeace USA, and Feeding America do it.
Second, invest in a mobile-friendly, responsive, and modern site design that's rich with visuals. Some 57 percent of Internet users say they won't recommend an organization with a website that's poorly designed for mobile.
These are two of the first things that should be on your mind when you develop a strategy to attract more millennials to your cause.
Use Social Media to Your Advantage
Millennials are also extremely comfortable using social media.
In fact, according to the 2016 Nielsen Social Media Report, millennials spend a staggering 26 hours a week consuming media, 6 hours of which are spent on social media sites.
What's more, millennials have a great need to be connected, and they are more active on social media than is any other demographic.
So, in order to draw millennials to your nonprofit, you need to be social media savvy.
How?
First, create engaging content that tells a story about who you are and why you do what you do.
Here are some examples of what you can share.
Photos from a recent event with an enticing caption
Stats that you might have about your efforts and how they translate into good for the community
Individual stories about those you helped (how you assisted a family, helped stray animals, or provided food for the homeless)
News that pertains to your nonprofit to keep your following up to date on changes that impact your organization
Upcoming events you plan to host
Need some more inspiration? Here's how the American Red Cross does it on its Facebook page:
It's also a good idea to provide direct links to your donation pages, so millennials can start donating right away.
To get millennials' attention, you may also want to use video to share impactful stories about your cause, your success, or your need for support. You don't have to spend thousands of dollars to create professional videos. Just use a smartphone camera to give millennials a feel for your organization. If it's done right, you'll get lots of shares and exposure beyond your organization's social media page.
Incentivize Giving
According to a 2015 CNBC report, millennials tend to give as much as several hundred dollars to charity each year. So, if you make it easy for younger supporters to donate small sums of money, it might dramatically increase the number of contributions you receive.
Let millennials know that their donation or engagement will make the world a better place.
For instance, you could give them a shoutout on social media and explain how existing volunteers helped other people and what impact it had on their lives. For example:
Blood from generous donors helped Emma regain strength after she was diagnosed with cancer at 12 years old. Without it, she wouldn't have been able to lead a healthy teen life. Click here to learn how blood donations helped save Emma's life and how you can help save the lives of other cancer-afflicted people.
A message like that can go a long way toward getting millennials to join your cause or donate in the future.
Stacking It All Up
It might feel like magnetizing millennials and getting them to be supportive of your cause is everything but easy.
But if you leverage strategies that align with the millennial traits — proving your organization can be trusted, using social media for maximum impact, and incentivizing giving — you'll be able to connect with younger supporters in new and effective ways.
About the Author
Max Woolf is a career expert at ResumeLab. He's passionate about helping people land their dream jobs through the expert career industry coverage. In his spare time, Max enjoys biking and traveling to European countries.
Additional Resources