Recently, some big news was announced at the recent Facebook Developer Conference: You can now raise funds for your organization on Instagram Stories using the Instagram donation sticker.
Using the sticker is easy — it's located in the same place as other stickers such as "location" and "@mention." You'll need to link your Facebook and Instagram accounts and make sure your nonprofit is set up to receive donations by signing up for Charitable Giving Tools through Facebook. Once you've got that squared away, you can start using stickers immediately. We should also mention that this feature is currently only available to U.S. nonprofits.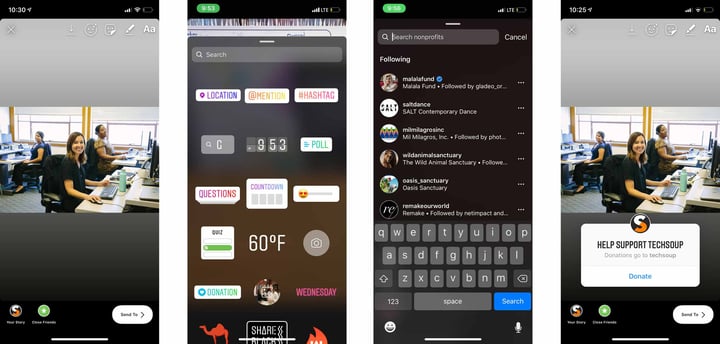 Either you or any of your supporters can use these stickers for a fundraising campaign. That means that you can place one on an Instagram Story featuring an event at your organization, such as a car wash or a fun run (or go Live!). But you can also reach out directly to your community with a social media post or email and ask them to help promote your cause. Keep in mind that Instagram Stories are only up for 24 hours, so you'll need to create a new story for each day you plan to fundraise.
If it's on your Instagram Story, you can swipe up on the story in order to see how much money you've raised and who your donors are. However, like the fundraising tool on Facebook, you can't always get the email contact of those who have donated. They need to fill out an extra form if they wish to provide your organization with this information.
Supporters can donate anywhere from $5 to $2,500, and Facebook receives no fees through this tool, so 100 percent of the funds raised will go to your nonprofit. Once your organization reaches the $100 or equivalent payout amount, funds can be transferred via either ACH or a direct deposit. Payments take two weeks to process and occur biweekly.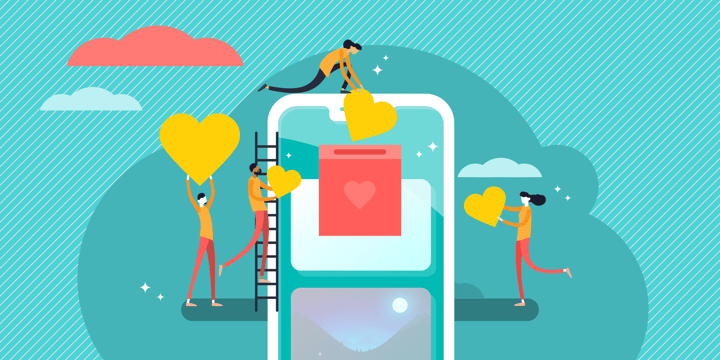 And there you have it, a new way to fundraise on Instagram Stories. But this should be just part of your larger quiver of fundraising resources. In case you missed it, be sure to check out our blog posts on mobile fundraising, other great fundraising tools available through TechSoup, and tips on how to effectively fundraise from millennials.