The Midwest Assistance Program (MAP) and its all-remote team help rural and tribal communities tackle issues with their utility infrastructure. TechSoup recently supported MAP's tech needs with the Managed IT service,* empowering MAP to continue providing its services to communities all across the Midwest.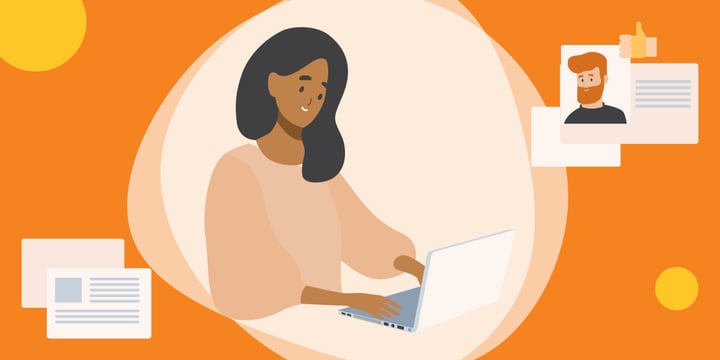 Too Many Issues, Not Enough Time
The Midwest Assistance Programwas founded in response to the challenges faced by rural communities and tribal nations regarding their utility infrastructure in the Midwest region. MAP primarily focuses on aiding rural and tribal communities with water, wastewater, and solid waste issues. MAP acts as a facilitator, providing a full range of on-the-ground services including technical assistance, funding assistance, and more.
MAP employs an all-remote team to tackle these issues, enabling the organization to help a broader range of communities. However, as HR facilities communication coordinator Erin Miller says, taking care of the technology needs of remote employees proved to be a challenge. Having a handful of remote employees meant that when tech issues arose, they would be directed either to employees with more knowledge or to external help from local tech solutions.
MAP also employed a contractor to help with tech issues, but they were only available after working hours. "Essentially, we were having fires and chasing fires," says Miller. MAP realized they needed someone to rely on to help manage their technology for their remote employees.
The Process
MAP soon got connected with TechSoup's Managed IT team. The team started off with a quick presentation during one of MAP's all-staff meetings, explaining how they could help. These included computer issues, errors, pop-ups, malware, login and password issues, and more.
Managed IT soon became a reliable partner for MAP, providing the team an established phone line that was available whenever MAP encountered a tech issue. Miller notes the level of attention that the Managed IT team gave to the organization at large. "Managed IT worked directly one on one with staff. One of our machines went down and they were right there on the phone with our staff, helping them with trying to resolve the issue."
Managed IT has also assisted MAP with long-term projects. In one instance, Managed IT helped MAP implement a multi-factor authentication system, which increased the security of MAP's technology suite. Soon, MAP's emails were protected, ensuring that only employees would be able to access emails and preventing bad actors from obtaining confidential information and sending malware within the company. In the future, the Managed IT team will be helping MAP configure an updated version of SharePoint, the document organization software, and migrate their existing information to the updated version.
The Managed IT team informed staff about their technology so that they were empowered to handle future problems independently. The Managed IT team's constant communication "made us feel like we go with them and that we all learn more and more as an organization," said Miller. "It makes us stronger, more solid with what we've got going on."
More Time, More Impact
TechSoup's Managed IT service helped MAP refocus on what they do best: helping utilities expand their infrastructure to reach more communities. With Managed IT's constant presence, MAP employees were able to get their tech issues solved quickly, enabling them to harness the full power of remote work without losing valuable time on tech hang-ups. MAP as a whole now had more time to devote to helping rural communities improve their environment and quality of life, and achieve self-sustainability.
"With the help of TechSoup's Managed IT, it feels like we're not swimming in the ocean by ourselves," says Miller. "It's almost like an insurance policy. Having someone to talk to regarding tech issues really helps us focus on our work, instead of focusing on getting connected to be able to work."
Learn about how TechSoup's Managed IT can help your organization.
*TechSoup delivers its Managed IT service in partnership with Tech Impact.
Additional Resources
Top photo: Shutterstock