With the end of the fiscal year approaching for some organizations, we are looking back on the new additions to the TechSoup catalog in the past 12 months. Services are a large part of the support available to nonprofits, helping you to navigate the changing landscape of nonprofit tech. From one-off consultations or migrations to ongoing IT and website support, we have services to keep your organization running smoothly.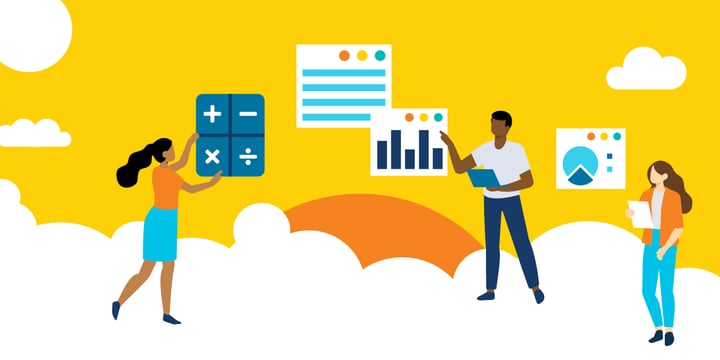 Let's take a look at some of the services that have launched or updated this fiscal year.
Website Services
Whether you're just starting out with your nonprofit website, or considering an update, TechSoup's Website Services can help. We've introduced a range of consultations, assessments, and management services to help you create a beautiful, functional, and easy-to-use website.
Web Development
If you're just starting your journey towards creating a website, a new website consultation will help you to define your goals, needs, and resources and determine next steps. If you're looking to assess and update your website, start with a free website wellness report, which will identify your site's strengths and weaknesses, helping you decide where to invest in upgrades and improvements. We also offer ongoing website maintenance and security services, as well as customized web development packages.
Domain Registration Service
The newest addition to the Website Services catalog is our domain registration service. With this service, we'll manage the configuring of your nonprofit's unique domain name. We'll help you to purchase the right one and ensure that it is properly connected to your website, as well as setting you up with email addresses that use your organization's unique domain name.
Google Analytics Migration Service
On July 1, Google will end support for Universal Analytics (UA), meaning that anyone using Google Analytics will need to use Google Analytics 4 (GA4). GA4 is a newer version of Google Analytics, which includes some upgrades that present a more holistic view of your data. If your organization currently uses UA and you want to continue using Google Analytics after July 1, our Google Analytics migration service can help you to transition smoothly.
As well as introducing you to the newer version of GA if you haven't used it before, we'll help you decide what to do about extracting and storing your data.
QuickBooks Migration Service
If you're a QuickBooks user, you may already be aware that we expect support for donated versions of QuickBooks Desktop to end before May 2024. If you're currently using a QuickBooks desktop product, or a QuickBooks Online product not acquired through TechSoup, this migration service will help you to transition to a QuickBooks Online subscription through TechSoup.
This service will manage the migration of your data to a new account, ensuring that your sensitive financial information is securely moved over to the new subscription. You'll also get a 30-minute training session to help you come to grips with the new product and address any issues that arise during migration.
Microsoft Cloud Services
In November 2022, TechSoup began including extra support with donations of Microsoft Cloud products. These services include help in activating and managing your licenses, as well as ongoing management and support. We'll support you in resolving any issues related to billing errors and changes within the tool, and we'll provide unlimited consultation to help you decide which licenses are right for you. You'll also get access to training materials, events, and conversations with experts and peers in order to help you make the most of your licenses.
In order to support these new services included with Microsoft Cloud products, we have introduced a $1 fee. This will be automatically added to any new subscriptions to Office 365 E1, Microsoft 365 Business Basic, and Microsoft 365 Business Premium. If you have existing licenses for these tools, the fee will be added in your next renewal date.
Services for All Organizations
As well as these new services, we continue to offer managed IT services, digital marketing services, our remote help desk, and more. TechSoup services are designed to help you expand and develop your nonprofit without being held back by a lack of capacity or expertise in the IT department. Explore the services TechSoup has to offer, or start with a managed IT consultation to learn more.
Top photo: Shutterstock