Brightpoint, a community action agency in northeast Indiana, is one of the many nonprofits that were forced to digitize and change their operating models during COVID. Like many others, they faced the challenge of navigating remote communication, fundraising, and paperwork.
"Before signNow, we spent a lot of money on printing, sending, and making copies of signed documents," says Tammy Pifer, Brightpoint Early Head Start program director. Using signNow helped Brightpoint to eliminate manual, time-consuming tasks such as data collection, document signing, and record management. They also saw reduced operating costs from going paperless and a better experience for their donors and volunteers.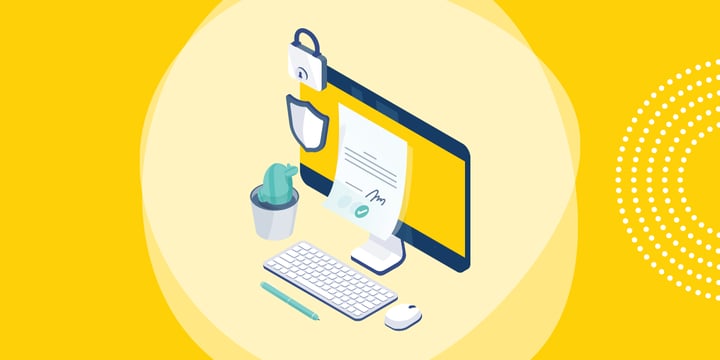 Let's look at five of the most popular ways that nonprofit organizations use signNow
1. Document Management
Storing and managing paper documents can be very expensive. signNow improves document management for nonprofits while being extremely cost-efficient. With signNow, you can
Convert frequently used documents into reusable templates
Send a document to multiple recipients using the bulk-send feature
Filter documents by status, type, and time of signing
Save and store your documents in the cloud
Integrate third-party apps to run daily operations
2. Team Collaboration
signNow offers nonprofits a handy team collaboration tool that can be used to organize document workflows. Whether you're coordinating volunteer application submissions or fundraising registration forms, you can collaborate with other members of your nonprofit within a single signNow account. With signNow's teams feature, you can
Create templates that every team member can use
Collaborate when sharing, signing, and completing templates
View your team's documents, templates, and progress
Streamline workflows by sharing document group templates
Manage multiple teams from one dashboard
3. Custom Branding
signNow's organization feature allows you to brand emails with your name and logo. In addition, you can customize the text in a signing invite for a more personalized approach when communicating with potential donors or partners. signNow ensures that all of your document workflows are secure and compliant with industry-specific standards. With this feature, you can
Brand your emails and invites with a custom name and logo
Keep settings consistent across all organization members
Access organization activity and document usage statistics
Track all member documents within your organization
Share document templates across all organization members
Create workflows that are compliant with HIPAA, PCI DSS, and CFR
4. Contract Management
If you partner with businesses or other stakeholders, it can be helpful to validate the partnership through a contract. Information such as the purpose of a sponsorship, the responsibility of parties, the termination date, and more can be negotiated via signNow. All parties can sign a contract within seconds and save their copy in the cloud.
Using signNow for contract management allows nonprofit organizations to
Increase the accuracy of contracts and eliminate human error
Improve visibility and transparency for all parties
Maintain industry-leading security and compliance
Speed up the contract negotiation process
5. Payment Processing
If the contracts you are signing involve receiving payments, such as a sponsorship deal, integrating the payment request with the signing of the contract can help to streamline the process. signNow's integrations with Stripe and CardConnect allow nonprofit organizations to request and collect payments when sending documents for signature. To set up a payment collection, use signNow's organization feature. Enter your account name and payment system credentials and select your preferred currency to connect your payment system account. Once finished, you can start requesting and collecting payments.
Save Time with eSignature
Nonprofits not only need to keep their documents in order, they must also ensure total visibility and accountability concerning the financial reporting process. signNow's eSignature solution combines the best of both worlds, allowing people involved at the operational level of a nonprofit to track payments and oversee proceedings. Start using signNow today.
Iryna Marchuk is a content writer at airSlate. She loves sharing stuff on digital transformation and no-code. In her free time, she's probably going on weekend trips, making TikToks, or playing PS5.
Additional Resources
Top photo: Shutterstock