From online access to automatic backups to simplified financial reporting, nonprofits have a lot of good reasons to turn to QuickBooks Online for their accounting needs. Read on to discover six key ways that nonprofits can benefit from requesting a QuickBooks Online subscription through TechSoup.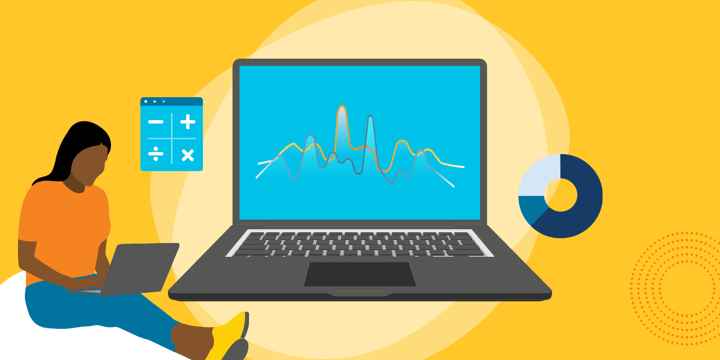 1. QuickBooks Online Is Accessible Anywhere, Anytime
One of the major advantages of QuickBooks Online is it allows your staff and volunteers to access it from practically anywhere in the world, at any time. All you need is an Internet connection and your QuickBooks login details.
Given that many nonprofits have distributed workforces, access to QuickBooks' cloud-based accounting software allows for collaboration in real time. For example, multiple members of your accounting staff can enter financial information into the same dataset at the same time.
In addition to web-based access, you can also use the QuickBooks mobile app to use QuickBooks Online. This allows your staff to log in remotely from a smartphone and for data to be synchronized across all users' devices.
2. Protect Financial Data with Digital Security, Permissions, and Cloud Backup
Protecting sensitive and financial data is of the utmost importance and is a financial management compliance requirement for organizations in many countries.
Using QuickBooks Online makes it easier for nonprofits to safeguard their financial data because Intuit uses robust digital security measures to protect QuickBooks Online data. That includes advanced data encryption and multi-factor authentication, as well as firewall-protected servers to guard against cybersecurity threats.
QuickBooks Online Advanced can also automatically back up your data in the cloud and has tools you can use to restore data that may have been lost.
You can also customize who has access to information and reports and can add and manage custom roles for specific users. Account admins can also monitor users' activities and add and remove users as needed.
3. Scale Your Operations
Nonprofits, like other types of organizations, need to be able to scale their operations depending on their budgets, number of staff, projects, and a range of other factors.
QuickBooks Online lets you adjust who can access your accounting records as your operational needs change. You can add or remove users as needed, and your staff or volunteers can even use their own devices or smartphones to access QuickBooks remotely.
This can help you to scale your operations and become more financially prudent because you're paying only for resources that your organization actually uses.
4. Simplify Financial Reporting, Donor Management, and Compliance
Grants often require organizations to report on how funds are being spent and allocated. In addition, most nonprofits need to publish financial reports each year to comply with accounting and tax laws. Being able to track all donations, grants, and expenses and ensure compliance is therefore an important aspect of nonprofit financial management.
QuickBooks Online helps nonprofits to track donations and grants. It can also integrate with various fundraising apps like Little Green Light and Kindful. It also allows users to allocate funds to specific campaigns or donors, which helps provide reports for those donors and communicate with them more effectively.
QuickBooks Online also helps nonprofits to stay compliant. For example, in the U.S., many nonprofits need to provide a Form 990 to maintain their tax-exemption status. QuickBooks helps users to track donations and expenses and provide customized financial reports, and it can help prepare for annual tax and financial report filing.
5. Access Customer Support
A QuickBooks Online Plus or Advanced subscription includes access to a variety of customer support services. This can help you resolve any technical or troubleshooting queries you may have.
If you're a QuickBooks Online Advanced subscriber, your organization will get access to phone, web chat, and email support that's available 24 hours a day through the VIP Priority Circle. Alternatively, you can schedule an appointment for premium support.
6. An Affordable Nonprofit Accounting Solution
TechSoup and Intuit have teamed up to make QuickBooks Online more affordable for nonprofits.
Through TechSoup, eligible nonprofits can access QuickBooks Online Plus or Advanced subscriptions with admin fees starting at $75 per year. Many 501(c)(3) nonprofits and public libraries qualify for this program. To learn more, check the eligibility requirements.
TechSoup offers the two following QuickBooks Online versions:
Get Started with QuickBooks Online
QuickBooks Online helps simplify financial management, is easily accessible, and can help you scale your operations. And because of TechSoup's partnership with Intuit, it also provides an affordable accounting solution for nonprofits.
If your organization is interested in using QuickBooks Online, it's best to first check your eligibility requirements and decide which version of QuickBooks Online is most suitable for your needs.
For help migrating your QuickBooks data, you can consult Intuit's step-by-step migration instructions or get QuickBooks data migration support services through TechSoup.
QuickBooks Online Resources, Training, and Support
Top photo: Shutterstock