Human trafficking is one of the world's fastest-growing crimes. It spans continents and industries, and it is often extremely difficult to identify and prosecute perpetrators. Christi Wigle, co-founder and CEO of nonprofit United Against Slavery (UAS), helped to identify a need for collaborative data collection in the anti-trafficking sector. Wigle tells us that data is essential in discerning what is happening on the front lines of this work. In order for the different factions of anti-trafficking efforts to help each other, these groups need ways to share information.
UAS' mission is to collect and disseminate data and, in doing so, to help victims and sex and labor trafficking survivors, as well as those who work on their behalf. The wider goal of this is to combat human trafficking as a whole, both by helping victims and by preventing more people from becoming victims.
UAS collaborates with more than 100 contributors across 22 countries to collect data that otherwise would not be available in the anti-trafficking space. It will publish the anonymized data from the National Outreach Survey in an open-source platform to make its findings available to all doing anti-slavery work. It will repeat the survey every two to three years to help measure benchmarks and progress.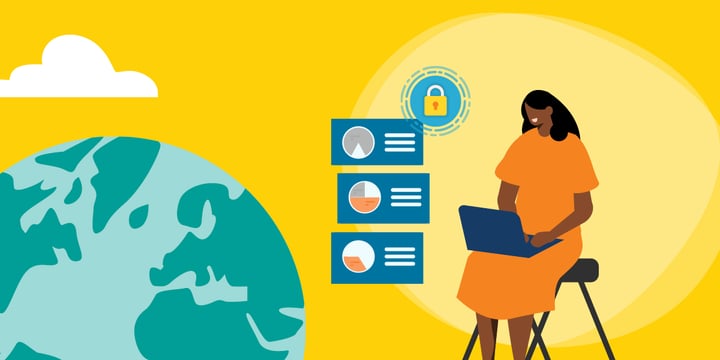 The Need for Knowledge
The success of organized crime depends on its ability to operate in darkness. A lack of knowledge around the scale, nature, and effects of human trafficking makes it much easier for its perpetrators to profit from the exploitation of its victims. UAS saw a need to develop a research tool to provide the widely varying stakeholders in anti-trafficking work with accurate and up-to-date data.
Through this collaborative research model, the surveys launched at UAS will document unresolved challenges and confirm what is and is not working on the frontlines. This will also help to back up recommendations for improvement from those who know best. This in turn makes it possible for those in counter-trafficking work to carry out their work more effectively and make data-driven decisions.
Anti-trafficking work can include service providers, housing options, prevention, advocacy and awareness campaigns, counseling and recovery services, and a huge range of other work. The data will also serve liaison officers, social workers, immigration staff, and anyone else who is likely to come into contact with trafficking victims while carrying out their duties. Frontline data can help inform new legislation and philanthropists in funding programs.
The collaborative aspect of UAS' work is vital. With people working against trafficking in so many regions and sectors, vital information can be lost in translation between teams. For this reason, an open-source platform that combines efforts from across the world and all different types of stakeholders is invaluable. Sharing information can help us to lead a united front against modern-day slavery.
The Need for Financial Management Software
Before UAS began using Intuit QuickBooks Online obtained through TechSoup last year, it managed all of its finances through Microsoft Excel. "Excel is an excellent introductory software to use for a few line items," says Wigle. However, as the organization grew, UAS found that even using the full force of Excel's many formulas, managing its finances in this way was extremely time-consuming. QuickBooks eliminated this problem, helping the staff to manage and organize its finances in a time- and cost-effective way.
Wigle explains: "Working at a nonprofit is labor-intensive, usually with limited funding, so time is money." Saving time on its finances by using QuickBooks enables the staff at UAS to dedicate more hours to its all-important frontline data collection.
As well as saving time on an operational level, QuickBooks has also enabled UAS to present financial documents to important stakeholders. By automatically creating these reports, UAS has the ability to share accurate and professional documents to its board of directors, in grant applications, and to potential donors. QuickBooks eliminates human error in compiling these documents and saves precious time for the financial team that would have been spent exporting and formatting Excel spreadsheets for these purposes.
The Future of Anti-Trafficking Data Collection
As a nonprofit with ambitious goals and limited funding, TechSoup's partnership with Intuit has enabled UAS "to save money that can be applied towards programmatic development and improvements," says Wigle. She adds that this is all "while ensuring financial accountability and governance is maintained."
Currently, UAS has collaborated with more than 120 contributors in five countries to launch the 2021 National Outreach Survey for Transportation. This is the largest transportation research survey relating to the intersection of sex and labor trafficking and transportation, and the data will be published in Spring 2022. Now that UAS uses QuickBooks, it is able to more easily manage every detail of its finances quickly and easily. This frees up more time to develop innovative and collaborative ways of gathering and sharing information with the anti-trafficking community.
Ultimately, everything that the UAS team does is focused on helping more victims be freed from enslavement and on helping survivors to receive the necessary resources in their healing journey.
Additional Resources
Top photo: Shutterstock