QuickBooks Online is a flexible, secure, and intuitive accounting tool. It can be accessed from anywhere with an Internet connection, helps you create customized reports in seconds, automatically backs up to the cloud, automates important processes, and integrates with the tools you already use. For nonprofits, having a robust accounting tool can be a huge asset when inputting and analyzing financial data.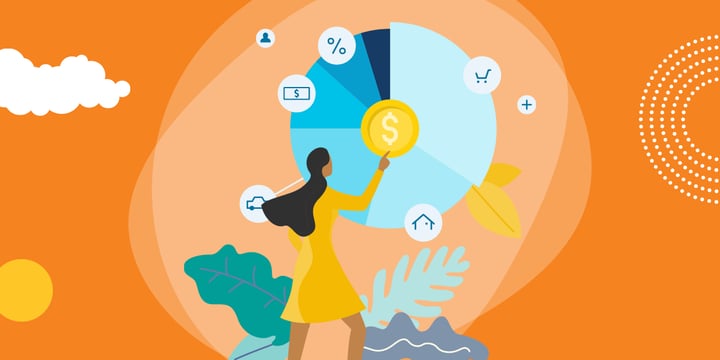 Through TechSoup, you can access donated versions of QuickBooks Online Plus and Advanced. If your nonprofit is looking for ways to save time and money in its accounting processes, here are five ways that QuickBooks Online can help you to do so.
Custom Reporting
Every organization has different reporting needs, depending on their internal operations and funder requirements. Compiling, sharing, and sometimes even understanding these reports can be a chore that takes your team away from the work they really want to be doing.
QuickBooks Online provides a wide range of reports that you can use both internally and externally to keep track of your organization's finances. These range from balance sheets and invoice lists to details on expenses, transactions, and taxation needs.
With QuickBooks Online Advanced, you can build your own custom dashboard, ensuring that you always have access to all and only the detail that you need at a glance. This helps you quickly create the right reports for funders but also enables you to fine-tune your budget by analyzing areas for improvement.
Cloud-Based Storage
Operating in the cloud provides the utmost flexibility, security, and convenience for your team. QuickBooks Online periodically backs up your company file so that you are protected if your device is lost or stolen or unexpectedly crashes. This also ensures that all team members and accountants can always access the most up-to-date version of your data.
It's also important to have offsite backups of your data to defend you from cyberattacks. Your QuickBooks Online account is likely to hold detailed, important, and sensitive data, which makes it a good target for a ransomware attack or other attempt at data theft. When you have a recent backup of your data in the cloud, you are far less vulnerable to these kinds of attacks, as you do not become reliant on the hacker for the safe return of your information.
Automation
Automating tasks using QuickBooks Online is one of the best ways to save time and eliminate errors when managing your accounts. If you've ever used spreadsheet formulas to meet accounting needs, you will be well aware that this takes an enormous amount of work and hours of staff time.
QuickBooks Online eliminates the need to manually create formulas in spreadsheets. It will automatically create the reports, updates, and views you need. This frees up your team to either spend time getting deeper insights into your finances, or immerse themselves in other areas of your nonprofit's operations. Not to mention, an automated process without manual data input hugely decreases the likelihood of errors sneaking into your reports.
Integrations
To automate and streamline your QuickBooks Online account even further, you can integrate it with hundreds of other applications and Intuit features.
For payroll and invoicing, you can use QuickBooks Time to enable your employees to track their hours using a smartphone or computer, allowing you to manage billing, payroll, and invoices straight from the app.
To streamline the relationship between QuickBooks and your customer relationship management (CRM) system, you can integrate QuickBooks Online with HubSpot. This enables you to sync records between the two tools and view or create QuickBooks reports straight from HubSpot.
Access QuickBooks from Anywhere
QuickBooks Online can be accessed from anywhere. All you need is an Internet connection and a device you can use to log in to QuickBooks via either a browser or the app for mobile or tablet. For nonprofits that operate remotely across different locations, are often out in the field, or refer to their accounts on the go, this is an invaluable resource.
QuickBooks Online Makes Your Accounting Work for You
A robust, cloud-based accounting system like QuickBooks Online is an investment that will pay off in dividends. From the ease of generating custom reports, to the peace of mind knowing that you have a constant backup of your sensitive financial data, it is an invaluable tool for nonprofit teams.
Additional Resources
Top photo: Shutterstock