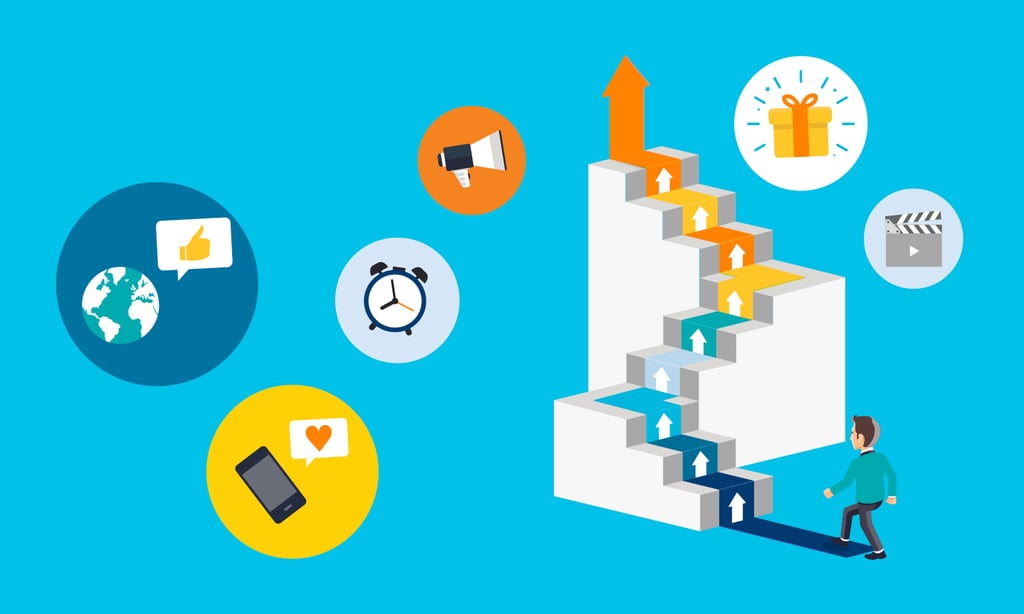 Thanksgiving, Black Friday, Cyber Monday … Giving Tuesday! That's how annual traditions are created, and this one is apparently here to stay. Giving Tuesday has grown in a mere five years into a global day of giving. It is a unique opportunity for your organization to engage with your donors, supporters, and volunteers — and raise some money!
To help you get the most out of Giving Tuesday, here are nine tips to help you plan.
1. Find a Unique Campaign Theme
While Giving Tuesday is its own theme, it's best if you can create a direct connection with your organization. For example, funds raised could be dedicated to a special community project. If you're working with a corporate partner or a major donor, perhaps they can match donations or enable further charitable actions. Be sure to include partner logos on photos, videos, and donation pages. Set a fundraising campaign goal or a goal to recruit a number of new donors.
To inspire your creativity, I recommend this wonderful collection of case studies (PDF).
2. Focus on New Donors and Small Gifts
Giving Tuesday is a great opportunity for your organization to connect with new supporters. Be sure your campaign messaging encourages new gifts, no matter what the size. Your donation page should have a gift string that starts at $5. Stay donor-centric in your messaging and be sure to acknowledge donors on your social media channels (with their permission).
3. Get the Timing Right
Giving Tuesday falls on a Tuesday, but you can start your messaging up to a week ahead of time with email and social media promotion, including on the weekend. Why not add some follow-up messaging on Wednesday or Thursday to thank your donors?
4. Inspire Millennials to Give
Giving Tuesday is a very social and hashtag-friendly day of giving, which appeals to millennials (donors under the age of 35). Be sure to make all aspects of your campaign mobile-friendly, from your emails to your donation page. Also, be sure to encourage social sharing, which millennials are sure to use to tell their friends.
5. Recruit Social Ambassadors and Make It Viral
Speaking of millennials, recruit a team of social ambassadors who can help spread the word about your nonprofit fundraising campaign on social media platforms. Social ambassadors are people with a large community of social media followers. Focusing on Facebook and Twitter is great, but Snapchat and Instagram will spread your #GivingTuesday campaign message even farther.
Provide regular fundraising updates to your ambassadors and social media followers. Create graphics and videos as promotional content to help them spread the word. If your donation platform offers it, consider using peer-to-peer fundraising pages so ambassadors can up their game.
6. Use Video to Inspire Giving
Create a short video to promote your Giving Tuesday campaign so you can tell your story and encourage giving. A short minute-long video created on a smartphone should do the trick. Another video approach is to schedule a Facebook Live event to connect with your followers.
7. Create Social Media Images with a Clear Call to Action
Images are vital as a promotion tool and can be posted on social media, shared with ambassadors, and offered to your donors after they make a donation. I recommend Canva and Piktochart as easy-to-use and affordable tools to create images for social media.
8. Think Multichannel
Even through Giving Tuesday thrives on digital platforms, don't neglect other communication channels at your disposal, such as your print newsletter, real-world events, the lobby of your organization, your local coffee shop, and your business affiliates. Get the word out!
9. Make It Fun
Giving Tuesday is still an evolving annual tradition, so it's an invitation to have some fun. Consider ways you can spice up this annual tradition with a unique video, some crazy hashtags, a celebrity ambassador, and a memorable theme.
Got a Giving Tuesday campaign idea? Send it to me at mstein [at] techsoup [dot] org.
Additional Nonprofit Fundraising Resources