Dear gentle reader. We have had a wonderful four and a half years together, but I must bid you and TechSoup for Libraries a fond farewell. As a man of a certain age, I'm retiring from being your TS4L editor and also the working world. I will retire at the end of June. I know I should go quiet into that good night, but I want to offer a few humble insights about libraries and technology and some of the extraordinary people I met during my time with you.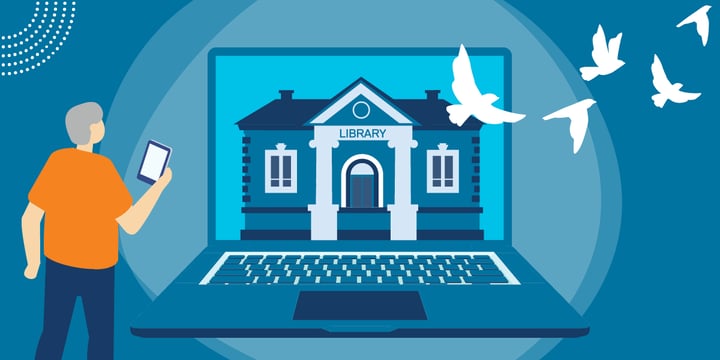 How Is TechSoup for Libraries Doing?
I'd say that the project is doing pretty well. TechSoup for Libraries started in 2008 with free content, webinars, and newsletters, thanks, in part, to a grant from the Bill & Melinda Gates Foundation. TechSoup has provided U.S. public libraries with product donations and discounts before that, since 2002. Most of our product offerings are now available to our library members.
The majority of the 16,568 U.S. public libraries are now members of TechSoup. The newsletter currently goes out to 24,000 subscribers. It is one of the only national online publications for public libraries and technology left. It is not widely known, but TechSoup also validates public libraries around the world like we do NGOs so that they can qualify to get philanthropic grants and product donations.
A Few Insights and Musings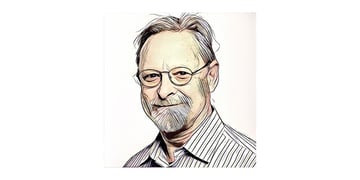 During my time working in library tech, I've had the chance to visit many libraries and chat with many librarians. Here are a few insights.
Librarians and library workers are most often very nice people. Considering how much raw contact you have with the public, including really difficult patrons, it's surprising how helpful and even cheerful you remain.
More and more librarians and library workers have become social workers. Libraries have become our sanctuaries for people who are homeless or mentally ill or who have serious addiction problems. Many libraries have also become food distribution hubs and social service referral programs. I don't know if all this is widely appreciated, but I was glad to see the release of the moving 2019 Emilio Estevez film, The Public.
I don't think I have yet met a librarian or library worker who does not love books more than just about anything. I know it's a stereotype. But … just saying.
I'm a little baffled by the death of late fees in the last few of years, but it seems to be working OK. Do patrons really bring back all the stuff they borrow? Just asking.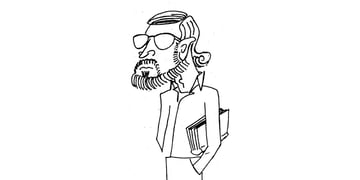 Libraries have changed dramatically in recent years. From the time of the first American public lending library in 1698 in Charleston, South Carolina, up to the late 20th century, libraries were pretty much all about lending books and keeping research materials. The information age has transformed them into places where people can go to get access to the Internet, computers, tablets, and training as well as becoming innovation spaces, career centers, community centers, and repositories of huge digital collections and digital learning resources. Our libraries have fairly recently gone through breathtaking reinvention. Patrons don't even need to be all that quiet anymore.
The exploding library of things trend has probably been the most fun thing to cover. From the early tool lending libraries starting in the late 1970s up to the vast array of things that libraries lend nowadays. How clever can libraries get? They're lending things like musical instruments, mobile hotspots, crafting tools, home and yard equipment, drones, and my all-time favorite: stuffed animals in Alaska. They just like them there. See American Libraries magazine's fun infographic on all this (PDF).
Library funding has also been something of a wild ride. So many libraries have been threatened around the country over the last decade or so with drastic funding cuts proposed by anti-tax local officials. There have been all kinds of clever responses, but none quite so audacious as the Troy, Michigan, library book burning party.
Some Honorable Mentions
I wistfully want to mention just a few of the extraordinary people during my time with TechSoup for Libraries.
Sarah Washburn founded the project in 2008. She's actually still with TechSoup in our Caravan Studios. This apps for good program was started by our Marnie Webb, who is TechSoup's chief community impact officer. She is also a strong library advocate. See her manifesto, Why We Fight for Libraries Everywhere.
It's been my pleasure to work with former TechSoup for Libraries editors Ginny Mies and voracious reader, Ariel Gilbert-Knight. I've been at TechSoup a very long time. If I told you how many books Ariel devours in a given week you wouldn't believe me. I'm serious.
Megan Keane (membership required) and Phil Shapiro mentored me early on and wrote articles for us. Megan is a passionate youth and teen services librarian at San Mateo County Libraries, and Phil Shapiro is a generous spirit and tech wizard at the Takoma Park, Maryland, Library.
John Chrastka and Patrick Sweeney at the nonprofit EveryLibrary are dynamos. Their mission as an advocacy organization is to build voter support for libraries in local elections. We were introduced at a conference long ago by Crystal Schimpf, then of Colorado State Library.
We have relied on grant expert Stephanie Gerding's great Library Grants blog. It has the best current information on library grant opportunities out there.
Steve Hargadon runs Library 2.0 and its amazing free virtual conferences. I had the chance to help organize the one for Small, Rural, and Independent Libraries in June of 2020. Library 2.0 has another great virtual conference coming up this month on post-COVID libraries. The program gets support from the ever-steadfast Sandra Hirsh of San Jose State University School of Information.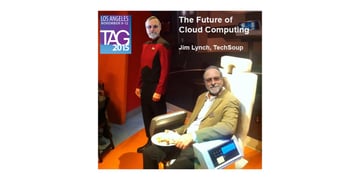 What's the best in-person conference I ever attended? No question. The Association for Rural & Small Libraries (ARSL) conference. It's intimate, super friendly, always informative, and you'll find your tribe there. I guarantee it. You should go at least once in your lifetime. The next one is in late October in Reno. It'll be The Biggest Little Library Conference.
Dianne Connery, library director extraordinaire of Pottsboro Public Library in North Texas is one of hundreds of volunteer librarians across the 254 counties of Texas. She's probably the most entrepreneurial librarian I've met over the years. Here's our profile of her.
I have to honorably mention the munificent Darryl Tocker and his family who run the Tocker Foundation in Austin. Their sole mission is to support the hundreds of all-volunteer libraries and librarians in Texas.
We've reprinted a number of WebJunction articles over the years. I very much admire their community manager, Jennifer Peterson. I also admire parent organization OCLC's REALM project. Their research has been essential for library reopenings.
In my time at TechSoup for Libraries I've had really good collegial bosses like Stephen Jackson, Nick Fynn, and Annie Dizon. I've also had a superb production team for the TechSoup for Libraries newsletters and blogs: Bob Nowacki, Fabrice Ducouret, Nick Mediati, and William Coonan. I'll miss them.
I'll miss you too. It has been my honor to serve you. It's time for me to go now.
Yours truly,
Jim Lynch