Developing an email marketing strategy for your nonprofit can feel like a daunting task. In 2017, a study found that 269 billion emails are sent globally each day. How can your nonprofit stand out?
Just think about how many emails you never open because of a slight misstep in the sender's subject line. And if you feel that way, you can be sure that your stakeholders or constituents feel the same whenever you miscalculate a message sent to their inboxes.

These days, your supporters and constituents are in the driver's seat. They no longer respond to traditional digital marketing, including email marketing, in the same way. In fact, as soon as 2006, 94 percent of users were unsubscribing from email lists (PDF).
And that's why it is critical to build your opt-in inbound email lists. You no longer want to blast one megaphone to a broad audience. It doesn't feel personal, authentic, or compelling for a buyer to take action.
Nonprofits face a tremendous amount of pressure to stay afloat while executing their missions. From a capital standpoint, budget cuts and decreases in tax credits have made an effective marketing strategy more necessary than ever. As a new generation of donors steps into the picture, it's important that you dial in your efforts to drive support from both long-time benefactors and millennials alike.
Today, it's important that your message and approach to the outside world feels authentic and relevant. You need be able to personalize communications to your audience, and you need to be able to reach them in the manner that they are most comfortable with.
Email Marketing: By the Numbers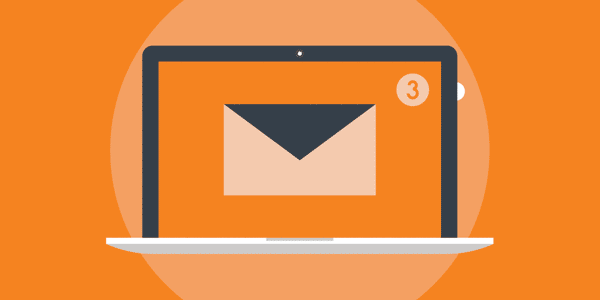 Let's take a look at some relevant statistics in the world of email marketing.
As nonprofits, we need to be more attuned to our supporters. We need to be smarter, faster, and more evolved. We need to strive to give anyone we contact a seamless user experience. This will help keep them in the funnel and potentially turn them from complete strangers into true advocates.
Making Sense of Email Marketing with New Courses from TechSoup
TechSoup Courses' Email Marketing for Nonprofits can get you started on your email strategy. It provides a self-paced, five-part email marketing course learning track that will help you understand, identify, and apply best practices for email marketing. We'll help ease you into email marketing through case studies, videos, live events, and checklists.
We'll also share the best practices of other nonprofits and demonstrate how you can successfully build an email marketing campaign for your organization.
Check out all five self-paced courses below, which are also offered as a discounted bundle. Some of these self-paced courses feature a live event that complements the on-demand content. And remember, all live events are recorded and made available on demand in case you missed them.

Additional Resources: Email Marketing for Nonprofits