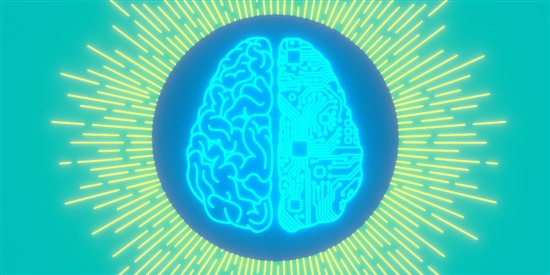 Artificial intelligence or AI has the ring of important, complicated digital technology, but any of us using a cellphone or computer are using it every day. It is already embedded in a lot of the software we use daily.
In this third installment on artificial intelligence and chatbots in nonprofit technology, we'll explore the big picture of AI and how it already affects the work of charities. Also check out our first post on chatbots here, as well as our second post on how charities are already using chatbots. We hope to surprise you with how AI is making your work easier rather than harder.
AI in Our Everyday Lives
In the simplest terms, AI is the part of computing that not only collects information from us and from the Internet, but also learns from what it stores. More and more, AI likes to figure out our preferences for using data and to serve it up to us in a convenient way. Of course, under the hood, it involves complicated algorithms, but you don't need a computer science degree to use it.
When we talk to our cellphones using apps like Siri, OK Google, and Cortana, we're using AI. Amazon learns from our purchase history to suggest products to us, and Netflix learns from our viewing history to suggest videos we might like. AI is all over the place now. Here are some ways it is appearing in nonprofit technology.
Fundraising
One of the best things I've seen out there is 5 Ways Artificial Intelligence Can Boost Nonprofit Fundraising from our esteemed colleagues at TechSoup Canada. Here's a sample of what they found.
Your organization employs some talented people, but perhaps you'd like to outsource a few tasks to ensure your fundraising bases are sufficiently covered. In that case, an app called BrightCrowd may help you meet that goal.
Last year, a decade after its founding, charity: water became the first nonprofit to accept donations through a Facebook Messenger chatbot.
TechSoup donor partner Blackbaud has been using AI and machine learning to generate recommendations to fundraisers directly in its software applications. Fundraisers don't need special tools or skills to get or use the information.
HR
Talla is a chatbot designed to augment the HR work of finding suitable job candidates. The app provides a set of interview questions based upon the role, and it can conduct a Net Promoter Score survey following the recruiting process. The software can also train new employees with a chatbot that answers HR questions.
Connectifier is a LinkedIn service that helps you identify and then contact good job candidates. It leverages a constantly growing database of more than 450 million candidates and, of course, learns from what works for you.
Accounting
TechSoup donor partner Intuit is not only a leader in accounting software, but also a leader in bringing artificial intelligence to the field. An example is the auto-categorization feature in QuickBooks Online. The feature automatically categorizes transactions for you when you import your spending activity from your online bank records. The software also corrects undetected mistakes based on wrong information when tasks are handled manually.
An Additional Resource for Learning More About AI
Check out our free webinar recording: The Third Wave of Nonprofit Technology: Technology for Social Change.